How you can help a loved one with dementia feel more at ease
Spending time in hospital can be distressing for any of us, it can be particularly unsettling for people with dementia or other cognitive impairments. Imperial College Healthcare Trust's specialist dementia care team helps make patients with cognitive impairments feel as comfortable as possible during their time in our hospitals. The team, led by specialist dementia nurse Jo James, works with the patient and their family to alleviate the stress and confusion that an unfamiliar, clinical environment can cause.
Here, Jo offers some practical tips that can help people with dementia feel more at ease.
Help us get to know the person behind the patient
As hospital staff, we generally only see the person when they're unwell and not feeling at their best. But what we've learned is that it makes a huge difference – to the patient, and for us as nurses too – if we can get to know a bit more about that person's story.
Little things like where they're from, what they do or did for a living, and whether they're a whizz in the kitchen or love watching their football team – these things help us as staff spark up conversations and stories. That in turn helps the patient feel more relaxed, a little bit more at home, and happier to engage and chat with staff and other patients – which is important for patients with dementia.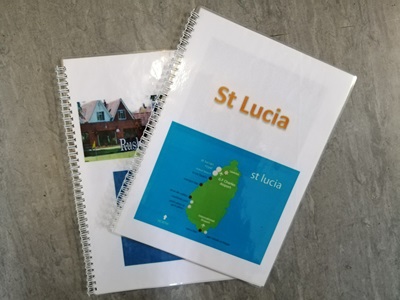 We often create little booklets that include this sort of information which can sit by the patient's bed. Families often quite enjoy putting that together.
Visit when suits you and your relative
We know that the presence of relatives and loved ones makes a massive difference in an environment which feels different and possibly scary. Carers of patients with dementia can therefore visit at any time. You can ask for a 'carer's passport', which will give you 24-hour access to the ward.
This is part of the Trust's commitment to John's Campaign, which many hospitals across the country are now signed up to. I've seen it really help make patients feel calmer and more relaxed – the familiar face of a loved one is the perfect tonic when you're feeling stressed.
Don't panic if your relative seems worse than usual at first
There are a number of things we often observe in patients with dementia or other cognitive conditions – one of these is that they are likely to get quite confused when they are first admitted. This is something called delirium – essentially acute, short-term confusion. It can be distressing for family to see, because the whole reason their loved one is in hospital is to help them get better.
No one would choose to be in a hospital environment – but for someone with dementia, the noise, smells and general commotion can be really difficult. Helping them understand why they are in hospital, and soothing them through this initial phase, is really important.
Get to know the staff
The team I'm part of is here to help not just the patient, but their family and loved ones too. We're always eager to talk to you, help manage any concerns you may have, and answer your questions.
Make sure to introduce yourself to the team managing the ward, too. Don't be afraid to ask them questions about your relative's care, or raise any concerns if you have them. They're busy – but they want you and your relative to be as comfortable as possible, and your input helps them make sure that's the case.
Give yourself credit – and look after yourself
We see every day the amazing difference that family members make to relatives in hospital. The care and support they offer is a fundamentally important part of how we look after elderly people – and we wouldn't be able to do it without them.
So it's important to acknowledge that, give yourself credit for what you're doing, and make sure you've got your own support mechanisms in place.
Share this blog on social using the hashtag #AskUsAnything to join the conversation.
Learn more about the dementia care team.