Blood tests
About
Blood test services at the Trust are a walk-in service as requested by GPs or a clinical staff member.
A blood test is when a sample of blood is taken to be tested in a laboratory. Blood tests have a wide range of uses and are one of the most common types of medical test. For example, a blood test can be used to:
assess your general state of health
confirm the presence of a bacterial or viral infection
see how well certain organs, such as the liver and kidneys, are functioning
screen for certain genetic conditions
Blood testing walk-in services
Walk-in blood testing services are available Monday through Friday at the main outpatients departments at Charing Cross and Hammersmith hospitals. Blood tests at St Mary's Hospital are available by appointment.
| | | |
| --- | --- | --- |
| Charing Cross Hospital | Monday through Friday | 08.00 to 18.45 |
| Hammersmith Hospital | Monday through Friday | 08.00 to 18.45 |
| St Mary's Hospital | Monday through Friday | 09.00 to 17.00 |
Please note:
The blood testing service at St Mary's Hospital does not accept referrals from GPs. All patients referred by their GP should contact their own GP practice to find the right place to have their blood test done. Please see our clinics page for more information.
The blood testing service at Charing Cross Hospital is exceptionally busy on Mondays and Tuesdays. Please consider using the service on Wednesday, Thursday or Friday if possible.
Additional information
For a glucose tolerance test (GTT) you need to book an appointment in advance by calling 020 3311 1101.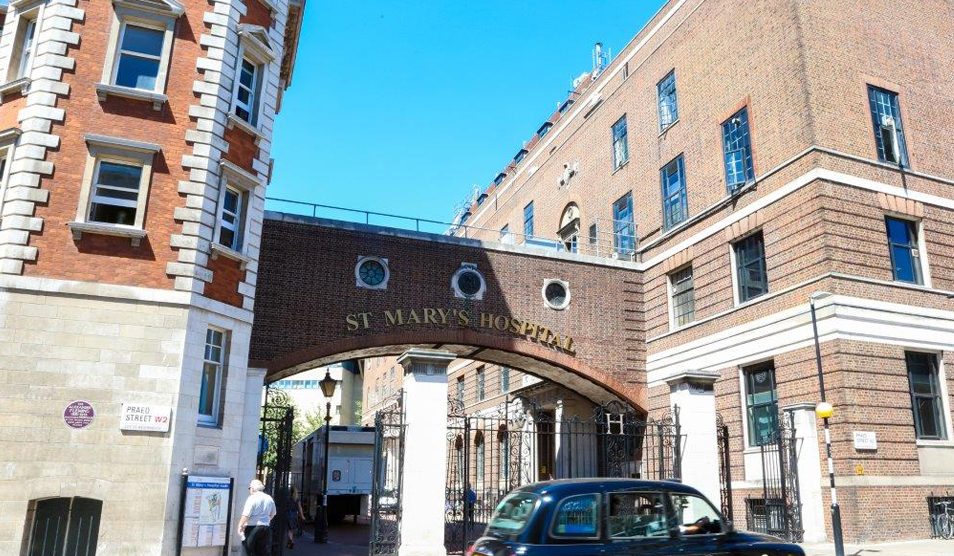 From late June until December 2018, patients and visitors to St Mary's Hospital may experience some disruption caused by nearby demolition works for the Paddington Square development (on the corner of Praed Street and London Street). We apologise in advance for any impact these neighbouring works may have for our patients and visitors.
While the developer has put in place a range of mitigation and monitoring measures, we anticipate that there may be some disruption caused by additional noise, dust and vibration. If patients and visitors wish to raise any issues about the impact of the demolition works on their care and treatment, then we would ask them to speak to our staff or contact the patient advice and liaison service (PALS).