Most girls / young women and their parents/carers find MRKH very difficult to accept at first and express feelings of shock, anger, depression, isolation and rejection. Many parents also feel very guilty.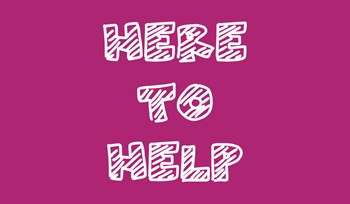 On this page:
________________________________________________
Psychology service for females with MRKH
Through our psychology service, we offer help and advice to adolescents and young women with MRKH syndrome. We aim to provide an approachable, informed, friendly service.
Our service is available to anyone attending the gynaecology outpatient clinic who has MRKH.
MRKH can be very distressing and young women attending the psychology service may:
find it difficult to adjust to their diagnosis
find it difficult to talk to others about MRKH
experience feelings of loss
have mood swings, for example feeling low, tearful, angry and isolated
have low self-esteem and self-worth
experience problems with sexual identity and penetrative sex
experience difficulties in their relationships
have concerns about the treatment
have concerns about infertility, IVF and surrogacy
How can the psychologist help me?
The psychologist will use a range of approaches including cognitive behavioural therapy (CBT)
and systemic therapy to help you to:
adjust to your diagnosis
manage negative thoughts and feelings
deal with losses in relation to fertility and sexuality
develop effective coping strategies
identify sources of support
What can I expect from the psychology service?
The psychologist will initially meet with you for about an hour and a half and identify any needs or concerns you have. After this meeting, if you decide that you would like to meet again, she will offer you a number of sessions. You can have between 2 and 12 appointments, each lasting about 50 minutes. It is possible to meet weekly, fortnightly or monthly.
Attending the psychology service involves looking at difficulties in the 'here and now' and thinking about how to cope with these. You do not have to talk about anything that you don't want to.
The psychologist can also work with interpreters.
Is there anyone who is not suitable for the psychology service?
Evidence suggests that psychological support can be beneficial for women with MRKH. However, some women may find it more helpful to speak to partners, family and friends about their current difficulties and may not need a psychologist. If you live a long way from the hospital and find it difficult to attend regular appointments, the
psychologist will discuss this with you and may ask your GP to refer you to psychological services in your local area.
How can I be referred to the psychology service?
Your consultant, doctor or the clinical nurse specialist can refer you to the service when you attend your clinic appointment. Alternatively, you can ask your GP to refer to you by contacting 020 3313 5363 or by email: enquiries.drd@nhs.net
Support group
At this centre we have a support group which offers encouragement for you, your parents/carers and your partner. The group meets twice a year, in the spring and autumn.
The meeting in the spring is usually informal and offers the opportunity to meet other females with MRKH whilst the autumn meeting tends to be more formal and informative, with specialist speakers and some of our own patients who have undergone IVF surrogacy and adoption coming to share their expertise and experience withUseful Links
Patient information leaflet
Gynaecology services
Support Groups
Other information sources
Adoption
IVF – Surrogacy
Womb transplant
Womb transplant UK
If you find an MRKH site which you feel has been helpful then please let us know.
Should you require further help or support do not hesitate to contact us – on 020 3313 5363 or at enquiries.drd@nhs.net