Miss Vickie Lee
Consultant ophthalmic and oculoplastic surgeon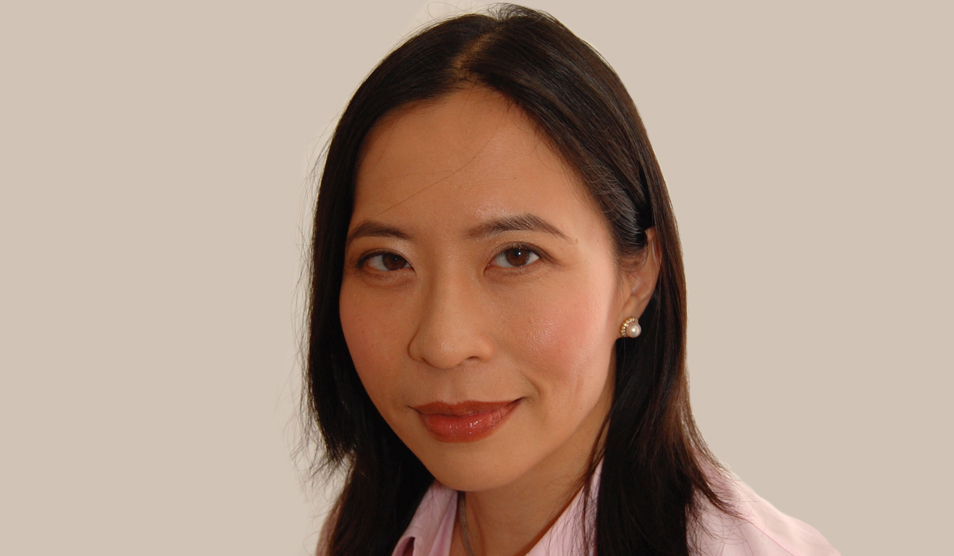 Patient age group

Adults and children

Consultant registered on

01/08/1993

Primary medical qualifications

MB BChir

Foreign languages

Gender

Female

Services

Hospitals
Background
Miss Vickie Lee specialises in treatment of all orbital, lacrimal and eyelid conditions.

She is a leading specialist in orbital trauma and thyroid eye disease. She is the British Oculoplastic Surgery Society's National Lead for Thyroid Eye Disease (TED) and authored the national guidelines for TED and led the compilation of a national directory for thyroid eye services. She leads multidisciplinary TED services across 3 NHS hospitals for TED that are internationally recognised.

Miss Lee is also the Principal Investigator for Clinical Trials for novel treatments for Thyroid eye disease. She has lectured and published extensively many TED and orbital trauma papers in major peer reviewed journals.

Miss Lee works closely with an extensive network of leading specialists from other medical and surgical disciplines to ensure her patients can access the best multi-disciplinary care possible.

Miss Lee is part of a small group of lacrimal specialists who is highly experienced in performing endonasal dacryocystorhinstomy for tear duct obstruction.

Alongside her clinical work, Miss Lee is dedicated to education, both for the medical students at Imperial College and for the future generation of ophthalmologists. She is an Honorary Senior Lecturer and Clinical Teacher for the Medical School. She and her colleagues also run a successful oculoplastic fellowship program for the next generation of oculoplastic surgeons.

She has been invited to convene chair and lecture at many national and international conferences on a variety of topics including thyroid eye disease, orbital and facial trauma and cosmetic rejuvenation and has published in textbooks and in many leading peer reviewed journals.

She is a Founder Member of the British Ophthalmic Plastic Surgery Society (BOPSS) and represents her subspecialty at the Scientific Committee for the Royal College of Ophthalmologists.
Expertise
All eyelid conditions, lacrimal tear duct obstructions, orbital disease, reconstruction of eye sockets, periocular and facial dystonias, thyroid eye disease, orbital trauma
Research & publications
1. Patient and Clinician Perspectives of Ophthalmology Emergency Attendances during the COVID 19 Pandemic 
E Lim,M Kanda, Z Rodrigues R Hussain V Lee
International Journal of Care Coordination (in press 2022)

2. A Functional Radiological and Soft Tissue Classification to Predict Outcomes in Orbital Fracture Surgery in a Multidisciplinary "Real-World" Setting
E Yang SY Chan Y Al Omari L Ward A Jhass R Pancholi A Aziz CR Bentley M Perry & V Lee
Front Surg. 2021 Jul 27;8:693607. 

3. A 'Real Life' Service Evaluation Model for Multidisciplinary Thyroid Eye Services
Farag S, Feeney C, Lee V, Nagendran S, Jain R, Aziz A, Akishar R, Bravis V, Meeran K. 
Front Endocrinol 2021 May 7;12:669871.

4. Real-world efficacy and safety of mycophenolate mofetil in active moderate-to-sight-threatening thyroid eye disease
Nicole Quah Qin Xian, Ahmed Alnahrawy, Rashmi Akishar, Vickie Lee
Clinical Ophthalmology 2021:15 1921–1932

5. Association of Other Autoimmune Diseases in Thyroid Eye Disease
M Kelada, P Avari, S Farag, R Akishar, R Jain, A Aziz, C Feeney, VBravis, K Meeran, V Lee
Frontiers of Endocrinology March 2021

6. Non-EPI-DWI for Detection, Disease Monitoring, and Clinical Decision-Making in Thyroid Eye Disease
C. Feeney, R.K. Lingam, V. Lee, F. Rahman, and S. Nagendra American Journal of Neuroradiology August 2020, 41 (8) 1466-1472

7. A survey of current practices by the British Oculoplastic Surgery Society and recommendations for delivering a sustainable multidisciplinary approach to thyroid eye disease in the United Kingdom
Vickie Lee Parizad Avari, Ben Williams, Petros Perros, Colin Dayan on behalf of the British Oculoplastic Surgery Society (BOPSS) and TEAMeD
Eye 34, 1662–1671 (2020 

8. Exploring the Effect of Streamlining Multidisciplinary Care Pathways on Orbital Trauma Outcomes at a Regional Referral Centre
M Gillam, V Vora, M Perry, V Lee
International Journal of Care Coordination 2019 22:1 27-35

9. Traumatic orbital third nerve palsy
S Nagendran, M Perry, V Lee
The British Journal of Oral & Maxillofacial Surgery 2019 57: 6, 578–581

10. Quality of care for chalazion surgery between nursing and medical staff
Ahmad Aziz, Rushmia Karim, Vickie Lee et al
Advances

11. Novel use of non-echo-planar diffusion weighted MRI in monitoring disease activity and treatment response in active Grave's orbitopathy: An initial observational cohort study
Ravi Kumar Lingam, Pravin Mundada & Vickie Lee
Orbit 2018 37(5):325-330
Private practice