Miss Sophie Camp
Consultant neurosurgeon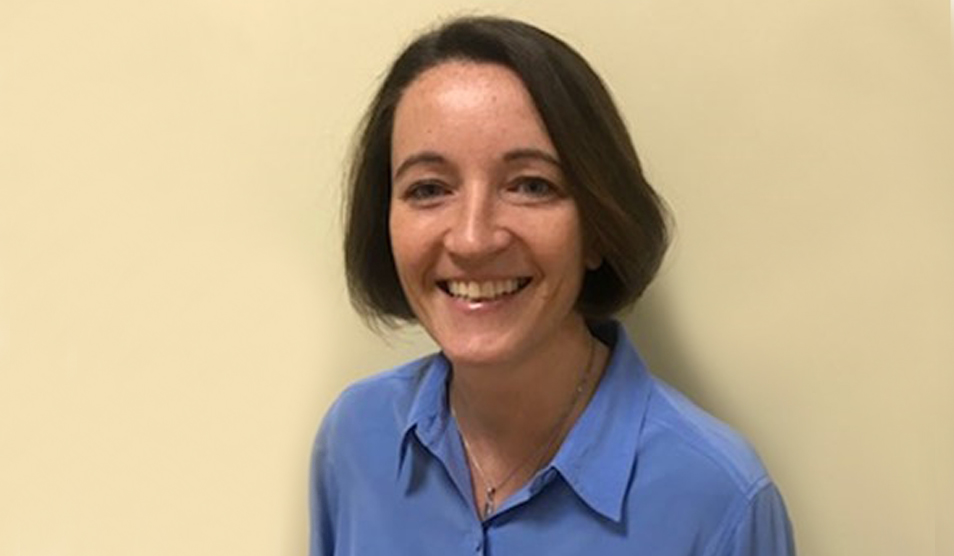 Patient age group

Adults

Consultant registered on

19/09/2016

Primary medical qualifications

MBBS

Gender

Female

Services

Hospitals
Contact
Phone

020 3313 5503
Background
Miss Camp studied medicine at the Royal Free and University College Medical School, following a degree in experimental psychology at Corpus Christi College, Oxford, and a PhD at the Institute of Neurology, Queen Square. She then completed neurosurgery training on the London (North Thames) Rotation, during which time she was awarded an NIHR Academic Clinical Lectureship and undertook research in the field of neuro-oncology. She was appointed as a consultant neurosurgeon at Imperial College Healthcare NHS Trust in 2016, and became an honorary clinical senior lecturer at Imperial College London in 2017.
Expertise
Brain tumours (benign, malignant, and metastatic), neurotrauma, adult cranial neurosurgery
Research & publications
Marcus AP, Marcus HJ, Camp SJ, Nandi D, Kitchen N, Thorne L. Improved prediction of surgical resectability in patients with glioblastoma multiforme using an artificial neural network. Nature Scientific Reports, 2020;10(1):5143.
Irvine S, Awan, M, Chharawala F, Bhagawati D, Lawrance N, Peck G, Peterson D, Banerjee S, Camp S. Factors affecting patient flow in a neurosurgery department. Ann R Coll Surg Engl., 2020;102(1):18-24.
Grech-Sollar M, Ordidge KL, Vaqas B, Davies C, Vaja V, Honeyfield L, Camp S, Towey D, Mayers H, Peterson D, O'Neill K, Roncaroli F, Barwick T, Waldman A. Imaging and Tissue Biomarkers of Choline Metabolism in Diffuse Adult Glioma: 18F-Fluoromethylcholine PET/CT, Magnetic Resonance Spectroscopy, and Choline Kinase α. Cancers 2019;11; 1969.
Marcus HJ, Williams S, Hughes-Hallett A, Camp SJ, Nandi D, Thorne L. Predicting surgical outcome in patients with glioblastoma multiforme using pre-operative magnetic resonance imaging:development and preliminary validation of a grading system. Neurosurg Rev., 2017;10(4):621-3.
Camp SJ, Apostolopoulos V, Raptopoulos V, Mehta A, O'Neill, K, Vaqas B, Peterson D, Roncaroli F, Nandi D. Objective image analysis of real-time three-dimensional intraoperative ultrasound for intrinsic brain tumour surgery. J Ther Ultrasound, 2017;16:5:2.
Bal J, Camp SJ, Nandi D. The use of ultrasound in intracranial tumour surgery. Acta Neurochir. 2016;158:1179-85.
Camp SJ, Roncaroli F, Apostolopoulos V, Weatherall M, Lim SK, Nandi D. Intracerebral multifocal Rosai-Dorfman Disease. J Clin Neurosci., 2012;19:1308-10.
Zadeh G, Salehi F, An S, Uff, C, Camp S, Revesz T, Holton J, Thom M, McEvoy AW, Grieve J, Kitchen N, Brandner S. Diagnostic implications of histological analysis of neurosurgical aspirate in addition to routine resections. Neuropathology, 2012;32:44-50.
Camp SJ, Birch R. Injuries to the spinal accessory nerve: a lesson to surgeons. J. Bone Joint Surg. (British), 2011;93B:62-7.
Camp SJ, Carlstedt T, Casey AT. Technical Note: Pure lateral approach to intraspinal re-implantation of the brachial plexus. J. Bone Joint Surg. (British), 2010;92B:975-9.
Toma AK, Camp S, Watkins LD, Grieve J, Kitchen ND. External ventricular drain insertion accuracy:is there a need for change in practice? Neurosurgery, 2009;65:1197-200.
Camp SJ, Milani R, Sinisi M. Intractable neurostenalgia of ulnar nerve abolished by neurolysis eighteen years after injury. J. Hand Surg. (Eur), 2008; 33:45-46.
Camp SJ, Stevenson VL, Thomspon AJ, Ingle GT, Miller DH, Borras C, Brochet B, Dousset V, Falautano M, Filippi M, Kalkers NF, Montalban X, Polman CH, Langdon DW. A longitudinal study of cognition in primary progressive multiple sclerosis. Brain, 2005;128:2891-8.
Camp SJ, Thompson AJ, Langdon DW. A new test of memory for multiple sclerosis 1: Format development and stimuli design. Multiple Sclerosis, 2001;7:255-62.
Camp SJ, Stevenson VL, Thompson AJ, Miller DH, Borras C, Auriacombe S, Brochet B, Falautano M, Filippi M, Herisse-Dulo L, Montalban X, Parrcira E, Polman CH, De Sa J, Langdon DW. Cognitive function in primary progressive and transitional progressive multiple sclerosis: A controlled study with MRI correlates. Brain, 1999;122:1341-8.