Dr Sonya Abraham
Consultant general medicine/rheumatology and research physician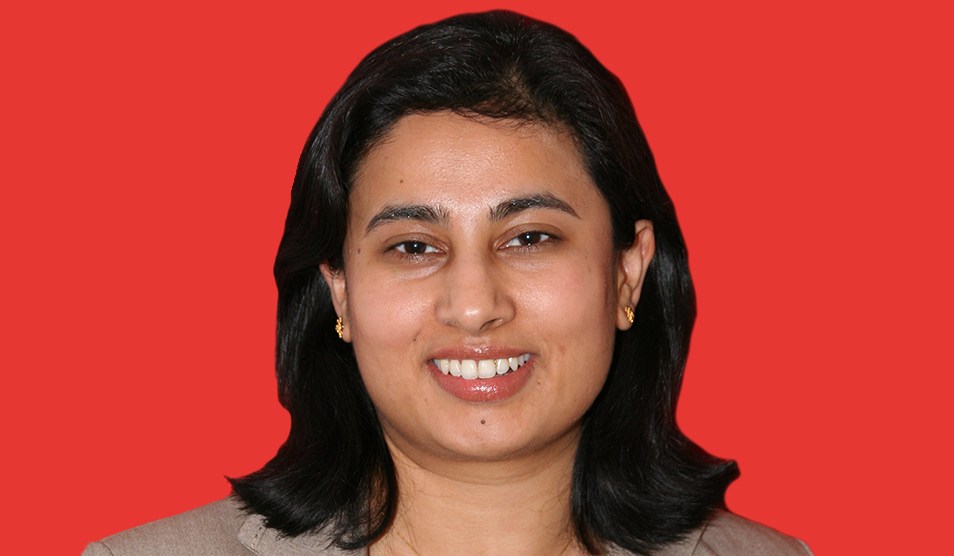 Patient age group

Adults

Consultant registered on

08/08/1997

Primary medical qualifications

MBBS FRCP PhD FHEA

Foreign languages

Gender

Female

Services

Hospitals
Background
Dr Sonya Abraham is consultant research physician in rheumatology and general internal medicine and early phase clinical studies at Imperial College Healthcare NHS Trust. She undertook her undergraduate training at Guy's and St Thomas' Medical School, London and postgraduate training in Oxford, Cambridge and London. She undertook her PhD at the Kennedy Institute of Rheumatology. Dr Abraham's clinical and educational research interests include the development of biomarkers in immune-mediated inflammatory disease, understanding the effects of steroids on intracellular pro-inflammatory signalling pathways, imaging in inflammatory arthritis (rheumatoid arthritis, ankylosing spondylitis and psoriatic arthritis) and understanding the impact of inflammatory disease on the patient and their family. She currently holds a number of research grants related to these areas. Dr Abraham is currently president of the Rheumatology and Rehabilitation section of the Royal Society of Medicine, chair of the British Psoriatic Arthritis Consortium and north west London LCRN musculoskeletal and division 5 lead. She is an Arthritis Research UK medical student mentor. In addition to speaking at a range of international conferences, she has a wealth of experience in and strong commitment to teaching, regularly lecturing medical students, GPs and nurses on a range of topics related to clinical rheumatology and immunology. Dr Abraham has also authored and co-authored numerous clinical papers, as well as several book chapters and abstracts on inflammation and rheumatology-related topics.
Expertise
Acute and general medicine, psoriatic arthritis, inflammatory arthritis, phase 1 and 2 clinical trials
Research & publications
Knowledge base and lifestyle choices in patients with psoriatic arthritis

Recent publications:

Timmis A, Lenman M, Castagno S, Mmesi J, Tennekone D, Abraham S, 2015, J Rheum, Quantitative power Doppler ultrasound measures of peripheral joint synovitis in poor prognosis early rheumatoid predict radiographic progression.
Sreerangaiah D, Grayer M, Fisher BA, Ho M, Abraham S, Taylor PC, 2015, Rheumatology, Tacrolimus - An effective treatment in refractory psoriatic arthritis following biologic failure
Lythgoe M, Abraham S, 2015, Clin Exp Rheum, The exaggerated inflammatory response in Behcet's syndrome: Identification of dysfunctional post-transcriptional regulation of the IFN/CXCL10 (IP-10) pathway
Ambrose N, Khan E, Ravindran R, Lightstone E, Abraham S et al, 2015, Clin Exp Immun, Stubbing it out: tackling smoking in rheumatology clinics.
Zeun P, Thoms B, Shivji S, Mmesi J, Abraham S, 2015, Rheumatology May 26, Anti-TNF treatment increases circulating Th17 cells similarly in different types of inflammatory arthritis, Hull D, Williams R, Pathan E, Taylor P*, Abraham S* *Contributed equally Clin Exp Immun 2015
Private practice