Dr Sanooj Soni
Consultant in intensive care medicine and anaesthetics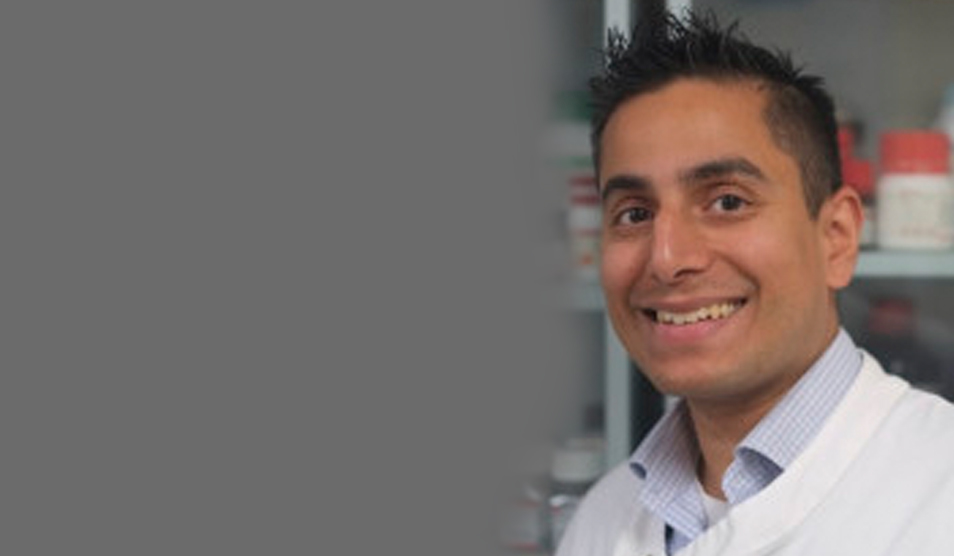 Patient age group

Adults

Consultant registered on

29/11/2007

Primary medical qualifications

MBBS

Gender

Male

Services

Hospitals
Background
Dr Sanooj SOni is a consultant in intensive care medicine and anaesthetics. His special interests include anaesthesia for gynaecology, hepatobiliary and colorectal patients.

Dr Soni is an honorary clinical senior lecturer at Imperial College and has been awarded a number of international and national prizes.
Research & publications
Koh MW, Baldi RF, Soni S, Handslip R, Tan YY, O'Dea KP, Malesevic M, McAuley DF, O'Kane CM, Patel BV, Takata M, Wilson MR. Secreted Extracellular Cyclophilin A is a Novel Mediator of Ventilator Induced Lung Injury. Am J Respir Crit Care Med. 2021 Apr 13. doi: 10.1164/rccm.202009-3545OC.

Soni S, Garner J, O'dea K, Koh M, Tirlapur N, Srikanthan K, Tenda E, Faelkady A, Singh S, Wilson MR, Kemp S, Usmani O, Shah P, Takata M. Intra-alveolar neutrophil-derived microvesicles are associated with disease severity in COPD. Am J Physiol Lung Cell Mol Physiol. 2021 Jan 1;320(1): L73-L83.

Chia G, Barrett H, Patel P, Soni S. One hundred eighteen days on a ventilator: a COVID-19 success story against all odds. BMJ Case Rep. 2021 Mar 29;14(3):e239631.

Chaggar RS, Shah SV, Berry M, Saini R, Soni S, Vaughan D. The Video Classification of Intubation (VCI) score: a new description tool for tracheal intubation using videolaryngoscopy: A pilot study. Eur J Anaesthesiol. 2021 Mar 1;38(3):324-326.

Stephens JR, Wong JLC, Broomhead R, Stümpfle R, Waheed U, Patel P, Brett SJ, Soni S. Raised serum amylase in patients with COVID-19 may not be associated with pancreatitis. Br J Surg. 2021 Apr 30;108(4):e152-e153.

Gasparini M, Khan S, Patel J, Parekh D, Bangash M, Stumpfle R, Shah A, Baharlo B and Soni S. Renal impairment and its impact on clinical outcomes in critically ill patients with COVID-19: a UK multicentre observational study. Anaesthesia 2021. Senior Author and received widespread press coverage (including The Telegraph and the Daily Mail)

Stephens J, Stumpfle R, Patel P, Brett S, Broomhead R, Baharlo B and Soni S. Analysis of critical care severity of illness scoring systems in patients with COVID-19: a retrospective analysis of three UK intensive care units. Crit Care Med 2021. Senior Author

Soni S, Shah S, Chaggar R, Saini R, James E, Elliot J, Stephens J, McCormack T, Hartle A. Surgical cancellation rates due to peri-operative hypertension: Implementation of multi-disciplinary guidelines across primary and secondary care. Anaesthesia 2020;75(10):1314-1320

O'Dea KP, Tan YY, Shah S, V Patel B, C Tatham K, Wilson MR, Soni S, Takata M. Monocytes mediate homing of circulating microvesicles to the pulmonary vasculature during low grade systemic inflammation. Journal of extracellular vesicles. 2020; 5;9(1):1706708 2nd senior author

Soni S, Tirlapur N, O'Dea KP, Takata M, Wilson MR. Microvesicles as new therapeutic targets for the treatment of the acute respiratory distress syndrome (ARDS). Expert Opin Ther Targets. 2019;23(11):931-941

Oakley C, Koh M, Baldi R, Soni S, O'Dea K, Takata M, Wilson M. Ventilation following established ARDS: a preclinical model framework to improve predictive power. Thorax. 2019;74(12):1120-1129.

Soni S, O'Dea KP, Tan YY, Cho K, Abe E, Romano R, Cui J, Ma D, Sarathchandra P, Wilson MR, Takata M. Danger signals redirect cytokine trafficking and promote novel membrane TNF signalling via microvesicles. FASEB J. 2019:fj201802386R.

Soni S, Wilson MR, O'Dea KP, Yoshida M, Katbeh U, Woods SJ, Takata M. Alveolar macrophage-derived microvesicles mediate acute lung injury. Thorax. 2016 Nov;71(11):1020-1029.

Soni S, Hartle A. What is a 'safe blood pressure' for anaesthesia? Anaesthesia. 2015 Feb;70(2):232-3.

Soni S, Johannsson H. Does regional anaesthesia in trauma patients lead to delayed recognition of compartment syndrome? Br J Hosp Med (Lond).2013 June;74(6):358.

Soni S, Moss P, Jainganesh T. Idiopathic Adult Intussusception. Int J Emerg Med. 2011 Mar 16; 4:8.

Soni S, Gandhi S. Brugada-type ECG pattern accompanying Flecainide overdose. Am J Emerg Med. 2009 Mar;27(3):375.e1-375.e3.
Private practice