Mr Pratipal Kalsi
Consultant spinal neurosurgeon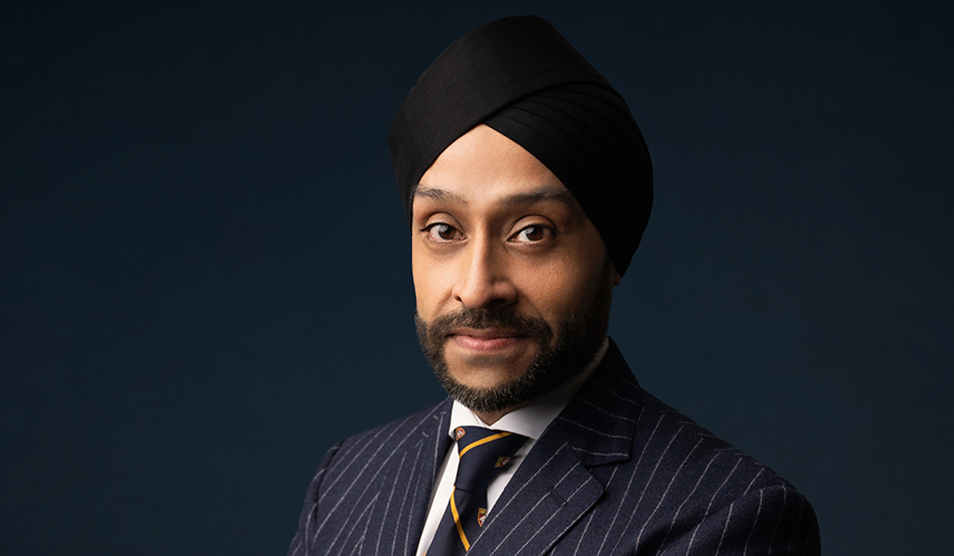 Patient age group

Adults

Consultant registered on

06/08/2003

Primary medical qualifications

MBBS BSc MRCS FRCS PhD

Foreign languages

Gender

Male

Services

Hospitals
Contact
Phone

020 3311 1848

Anna Malone-Lee
Background
Mr Pratipal Kalsi is an experienced consultant spinal neurosurgeon at Imperial College Healthcare NHS Trust. His special interests include complex spinal neurosurgery for adult degenerative spine disorders affecting the cervical, thoracic and lumbar spine, spine oncology and spinal trauma.

He undertook his medical training at Imperial College School of Medicine, before completing his training in neurosurgery and spinal surgery. He gained further experience in complex spine surgery by undertaking an international complex spine fellowship at the University of Toronto, Canada and the National Hospital for Neurology and Neurosurgery, Queen Square, where he consolidated his interests in adult degenerative spine disorders, minimally invasive spine surgery and spine tumours.

Pratipal undertook his PhD in spinal cord repair and regeneration at the Institute of Neurology, UCL, where he developed a model for spinal injury repair. He has a number of clinical and scientific research interests and has published his work in peer reviewed journals, presented at national and international research meetings and has written a number of book chapters on spine surgery.

He has been awarded numerous prizes for spinal surgery, including the Ronald Raven Barber Award for oncology surgery by the Royal College of Surgeons, a Scholarship to study complex spine surgery at University of California San Francisco and the Codman Travelling Fellowship.

Pratipal is a member of several spine associations including the British Association of Spine Surgeons, the Society of British Neurological Surgeons and AO Spine.
Expertise
Neck pain, arm pain, back pain, sciatica, myelopathy, spine tumours, spine trauma, minimally invasive spine surgery
Research & publications
Kalsi P, Hejrati N, Charalampidis A, Wu PH, Schneider M, Wilson JR, Gao AF, Massicotte EM, Fehlings MG. Spinal arachnoid cysts: A case series and systematic review of the literature. Brain Spine. 2022 Jun 15;2:100904. doi: 10.1016/j.bas.2022.100904. eCollection 2022.

Kalsi P, Zaidman N, Jain A, Prezerakos G, Casey A, Russo VM. Surgical management of giant paraspinal thoracic schwannomas. World Neurosurgery Jan 28:S1878-8750(20)32566-3.

Charalampidis A, Hejrati N, Ramakonar H, Kalsi PS, Massicotte EM, Fehlings MG. Clinical outcomes and revision rates following four-level anterior cervical discectomy and fusion. Sci Rep. 2022 Mar 29;12(1):5339.

Schneider MM, Badhiwala JH, Alvi MA, Tetreault LA, Kalsi P, Idler RK, Wilson JR, Fehlings MG. Prevalence of neck pain in patients with degenerative cervical myelopathy and short-term response after operative treatement: A Cohort study of 664 patients from 26 global sites. Global Spine J. 2022 Sep 8:21925682221124098.

Charalampidis A, Canizares M, Kalsi P, Hung Wu P, Johnson M, Soroceanu A, Nataraj A, Glennie A, Rasoulinejad P, Attabib N, Hall H, Fisher C, Thomas K, Rampersaud Y. Differentiation of pain related functional limitations in surgical patients with lumbar spinal stenosis using the ODI: a Canadian Spine Outcomes and Research Network (CSORN) study. Spine 2021 Oct 23:S1529-9430(21)00968-2

Kalsi P, Mukerji N, Manjunath Prasad KS. Treatment of carotid cavernous fistulas with external manual carotid compression – The UK Experience. British Journal of Neurosurgery 2020 Feb; 34(6); 701-703.

Kalsi P, Thom M Choi D. The histological effects of fibrin glue and tissue adhesives on the spinal cord: Are they safe to use? British Journal of Neurosurgery 2017 Dec;31(6): 695-700

Kalsi P, Mukerji N. Treatment by specialist surgical neurooncologists improves survival times for patients with malignant glioma. Journal of Neurosurgery. 2016 Jan 1:1-2.

Gladwin K, Kalsi P, Choi D. Rat brachial plexus ventral root repair model. Plastics and Reconstructive Surgery. 2016 Jan 7;3(12):e576

Shekhar H, Kalsi P, Dambatta S, Strachan R. Do antibiotic impregnated external ventricular catheters have a low infection rate in clinical practise? British Journal of Neurosurgery. 2015(10)15:1-6.

Hassan MF, Mohamed M, Kalsi P, Bradey N, Sinar EJ. Intramedullary pyogenic abscess of the conus medullaris. British Journal of Neurosurgery. Feb 2012;26(1):118-9.

Kalsi P, Hassan MF, Scoones D, Bradey N, Tizzard S. An unusual case of ectopic prostate tissue in an intradural lipoma of the conus medullaris. British Journal of Neurosurgery. Dec 2011;25(6):757-8.

Kalsi PS, Tizzard S. Listeria Monocytogenes encephalitis causing reversible confusion in a patient with glioblastoma multiforme. British Journal of Neurosurgery. Jun 2011;25(3):333-334.

Balasubramanian K, Kalsi P, Manjunath Prasad KS, Greenough CG. Reliability of clinical examination in diagnosing cauda equina syndrome. British Journal of Neurosurgery. Aug 2010;24(4):383-6

Palmer C, Kalsi P, Bradey N, Scoones D, Strachan R. Recurrence of fourth ventricular choroid plexus papilloma with late occurrence of a spinal drop metastasis. British Journal of Neurosurgery. Aug 2010;24(4):482-4.

Shekhar H, Dambatta S, Kalsi P, Strachan R. Is the use of antibiotic impregnated external ventricular drains reducing the incidence of ventriculitis? British Journal of Neurosurgery, April 2009; 23(2): 111–115

Paluzzi A, Viva LJ, Kalsi PS, Mukerji N, Tzerakis N, Patton MA. Ruptured cerebral aneurysm in a patient with Floating Harbour Syndrome. Clinical Dysmorphology. 2008 Oct;17(4):283-5

Kalsi PS, Rangi PS, Elias TA, Martin AJ. Intracranial aneurysms after a cranial stab injury. Injury. May 2007. doi:10.1016/j.injury.2007.07.003

Rust PA, Kalsi PS, Cannon S, Briggs TWR, Blunn GW. Will mesenchymal stem cells differentiate into osteoblasts on allograft? Clinical Orthopedics and Related Research. April 2007;457;220-6.
Private practice