Ms Mandish Dhanjal
Clinical director, maternity; consultant obstetrician and gynaecologist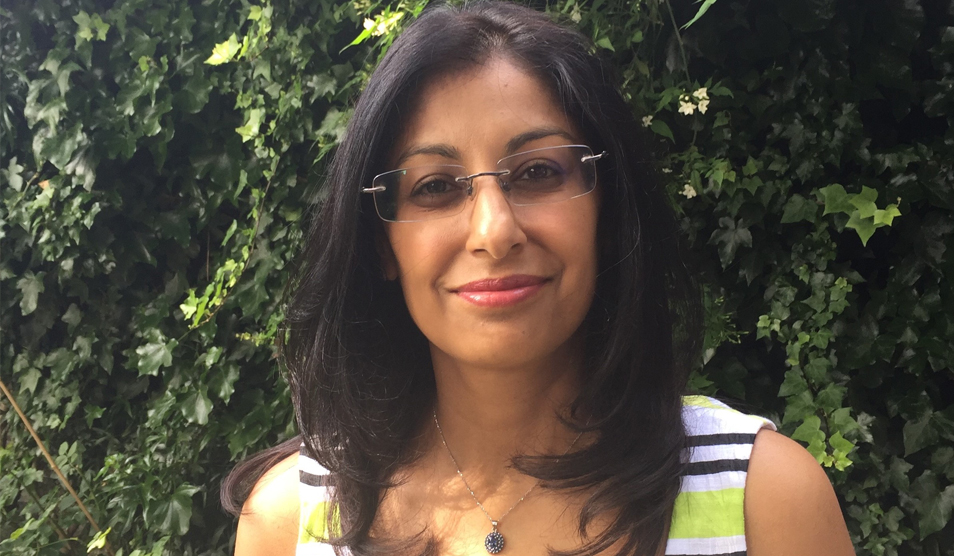 Patient age group

Adults

Consultant registered on

31/07/1993

Primary medical qualifications

MBBS

Gender

Female

Services

Hospitals
Background
Mandish K. Dhanjal is a consultant obstetrician, gynaecologist and specialist in maternal medicine at Queen Charlotte's & Chelsea Hospital. She trained at Guy's Hospital and did general medicine postgraduate training before completing training in obstetrics and gynaecology in North West London. She gained experience in maternal critical care in South Africa. She now leads tertiary obstetric medicine services at Queen Charlotte's and leads obstetric medicine in the sector in her role as Regional Obstetrician for the North West London Maternal Medicine Network.
In her previous role as clinical director for maternity at Imperial College Healthcare NHS Trust which she stepped down from after 10 years in April 2022, she managed services at Queen Charlotte's and St Mary's hospitals, developed obstetric high dependency services, increased consultant presence on both labour wards, co-lead the North West London reconfiguration of maternity services and helped secure the CQC outstanding rating for maternity services at Queen Charlotte's, St Mary's and the Lindo Wing. She currently chairs the North West London Local Maternity and Neonatal System, and is a member of the London Maternity Strategic Clinical Leadership Group and the London Perinatal Board. Her qualifications include BSc (Hons), MRCP and FRCOG. She is currently undertaking an executive MBA at Henley Business School.
Expertise
High risk obstetrics, maternal medicine, maternal high dependency care, general gynaecology, menstrual disorders
Research & publications
Maternal medicine, hypertension and pre-eclampsia, heart disease, neurological and endocrine disease in pregnancy, multiple repeat caesarean sections, COVID-19.