Dr Frederick Wai Keung Tam
Honorary consultant nephrologist and reader in renal medicine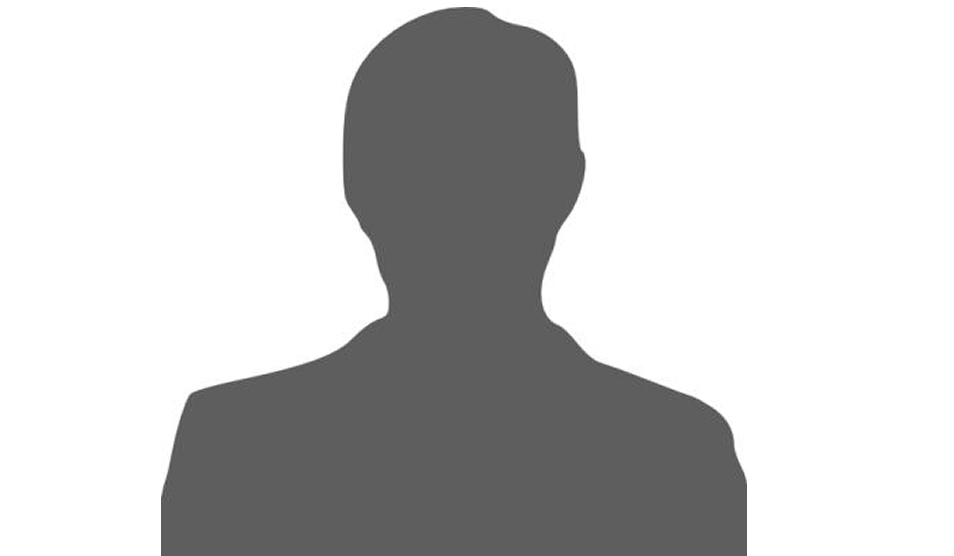 Patient age group

Adults

Consultant registered on

01/02/1986

Primary medical qualifications

MBBChir (Cambridge)

Gender

Male

Services

Hospitals
Contact
Phone

020 3313 5154

Samina Damani, secretary
Background
Dr Tam received his medical degree from the University of Cambridge. He has received his specialist nephrology training in Hammersmith Hospital, Charing Cross Hospital and University College, London. He joined the former Royal Postgraduate Medical School and obtained his PhD in studying the role of cytokines in glomerulonephritis. His research training was supported by a Medical Research Council Training Fellowship and a National Kidney Research Fund (now Kidney Research UK) senior fellowship.
Expertise
Kidney disease
Research & publications
Dr Tam has a research interest in the importance of mediators of inflammation and fibrosis in a range of kidney diseases, such as glomerulonephritis, diabetic nephropathy and kidney transplant rejection. The long term aim of his research work is to develop new treatment for kidney diseases.

Selected publications

Tam FWK, 2006, Current pharmacotherapy for the treatment of crescentic glomerulonephritis. Expert Opin Investig Drugs 15:1353-69
Mosley K, Tam FWK, Edwards RJ, Crozier J, Pusey D, Lightstone L, 2006, Urinary proteomic profiles distinguish between active and inactive lupus nephritis. Rheumatology (Oxford) 45:1497-504
Turner CM, Tam FWK, Lai P-C, Tarzi RM, Burnstock, Pusey CD, Cook HT, Unwin RJ, 2007, Increased expression of the pro-apoptotic ATP-sensitive P2X7 receptor in experimental and human glomerulonephritis. Nephrol Dial Transplant 22:386-95
Sheryanna A, Bhangal G, McDaid J, Smith J, Manning A, Foxwell BM, Feldmann M, Cook HT, Pusey CD, Tam FWK, 2007, Inhibition of p38 mitogen-activated protein kinase is effective in treatment of experimental crescentic glomerulonephritis and suppresses monocyte chemoattractant protein-1 but not IL-1 or IL-6. J Am Soc Nephrol 18:1167-79
Malik AR, Little MA, Henriksson M, Tam FWK, Brown EA, 2007, Peritonitis, peritoneal inflammation and membrane permeability: a longitudinal study of dialysate and serum MCP-1 in stable patients on peritoneal dialysis. J Nephrol 20:340-9
Ashby DR, Gale DP, Busbridge M, Murphy KG, Duncan N, Cairns T, Taube D, Bloom S, Tam FWK, Chapman R, Maxwell PH, Choi P, 2009, Plasma hepcidin is elevated but response to erythropoietin therapy in renal disease. Kidney Int 75:976-81
Kazempour-Ardebili S, Varunika L Lecamwasam VL, Dassanyake T, Frankel AH, Tam FWK, Dornhorst A, Frost G, Turner JJO, 2009, Assessing Glycaemic Control in Maintenance Haemodialysis Patients with Type 2 Diabetes. Diabetes Care 32: 1137-42
Taylor SRJ, Turner CM, Elliott JI, McDaid J, Reiko H, Smith J, Pickering MC, Whitehouse DL, Cook HT, Burnstock G, Pusey CD, Unwin RJ, Tam FWK, 2009, P2X7-deficiency ameliorates experimental glomerulonephritis. J Am Soc Nephrol 20:1275-81
Tam FWK, Riser BL, Meeran K, Rambow J, Pusey CD, Frankel AH, 2009, Urinary monocyte chemoattractant protein-1 (MCP-1) and connective tissue growth factor (CCN2) as prognostic markers for progression of diabetic nephropathy. Cytokine. 47: 37-42
Smith J, McDaid JP, Bhangal G, Chawanasuntorapoj R, Masuda ES, Cook HT, Pusey CD, Tam FWK, 2010, A Spleen Tyrosine Kinase Inhibitor Reduces the Severity of Established Glomerulonephritis. J Am Soc Nephrol. 21:231-6
Ahmad S, North BV, Qureshi A, Malik A, Bhangal G, Tarzi RM, Brown EA, Tam FWK, 2010, CCL18 in peritoneal dialysis patients and encapsulating peritoneal sclerosis. Eur J Clin Invest 40:1067-73
Bueter M, Dubb SS, Gill S, Joannou L, Ahmed AR, Frankel AH, Tam FWK, le Roux CW, 2010, Renal cytokines improve as early as four weeks after bariatric surgery. Br J Surgery 97:1838-44
Kim MJ, Frankel AH, Tam FWK, 2011, Urine proteomics and biomarkers in renal diseases (mini-reivew). Nephron Exp Nephrol 119:e1-e7
Arulkumaran N, Unwin RJ, Tam FWK, 2011, A potential therapeutic role for P2X7 receptor (P2X7R) antagonists in the treatment of inflammatory diseases. Expert Opin Investig Drugs. 20:897-915
Kim MJ, Frankel AH, Donaldson M, Darch SJ, Pusey CD, Hill PD, Mayr M, Tam FWK, 2011, Oral cholecalciferol decreases albuminuria and urinary TGF-?1 in patients with type 2 diabetic nephropathy on established renin-angiotensin-aldosterone system inhibition. Kidney Int. 80:851-60
Kim MJ, Tam FWK, 2011,Urinary monocyte chemoattractant protein-1 in renal disease. Clin Chim Acta. 412:2022-2030, 2011 McAdoo SP, Tam FWK. FOSTAMATINIB DISODIUM Tyrosine-Protein Kinase SYK/FLT3 Inhibitor Treatment of Rheumatoid Arthritis Oncolytic. Drugs of the Future 36: 273-280
Patle R, Dubb S, Alaghband-Zadeh J, Sherwood RA, Tam F, Frankel A, Moniz C, Bueter M, Vincent RP, le Roux CW, 2012, Improved blood pressure, nitric oxide and asymmetric dimethylarginine are independent after bariatric surgery. Ann Clin Biochem. 49:589-94
Booth J, Tam FWK, Unwin RJ, 2012, P2 purinoceptors: Renal pathophysiology and therapeutic potential. Clin Nephrol. 78:154-63
McAdoo SP, Tam FWK, 2012, Spleen Tyrosine Kinase: A Novel Target in Autoimmunity, Immunosuppression - Role in Health and Diseases, Chapter 3, Dr. Suman Kapur (Ed.), ISBN: 978-953-51-0152-9, InTech
Fragiadaki M, Hill N, Hewitt R, Bou-Gharios G, Cook T, Tam FWK, Domin J, Mason RM, 2012,Hyperglycemia Causes Renal Cell Damage via CCN2-Induced Activation of the Tropomyosin Receptor Kinase A, TrkA: Implications for Diabetic Nephropathy. Diabetes 61:2280-8
Kim MJ, McDaid JP, McAdoo SP, Barratt J, Molyneux K, Masuda ES, Pusey CD, Tam FWK,2012, Spleen tyrosine kinase is important in the production of proinflammatory cytokines and cell proliferation in human mesangial cells following stimulation with IgA1 isolated from IgA nephropathy patients. J Immunol. 189:3751-8
Fenske W, Dubb S, Bueter M, Seyfried F, Patel K, Tam FWK, Frankel A, Carel Le Roux C, 2013, Effect of Bariatric Surgery Induced Weight Loss on Renal, Systemic Inflammation and Blood Pressure: A 12-Month Prospective Study. Surg Obes Relat Dis. 9: 559-68
Deplano S, Cook HT, Russell R, Franchi L, Schneiter S, Bhangal G, Unwin RJ, Pusey CD, Tam FWK, Behmoaras J, 2013, P2X7 receptor-mediated Nlrp3-inflammasome activation is a genetic determinant of macrophage-dependent crescentic glomerulonephritis. J Leukoc Biol. 93:127-34
Fish RS, Klootwijk E, Tam FW, Kleta R, Wheeler DC, Unwin RJ, Norman J, 2013, ATP and arterial calcification. Eur J Clin Invest. 43:405-12
Tanna A, Tam FW, Pusey CD, 2013, B-cell-targeted therapy in adult glomerulonephritis. Expert Opin Biol Ther. 13:1691-706
Neff KJ, Frankel AH, Tam FW, Sadlier DM, Godson C, le Roux CW, 2013, The effect of bariatric surgery on renal function and disease: a focus on outcomes and inflammation. Nephrol Dial Transplant. 28 Suppl 4:iv73-iv82
Arulkumaran N, Turner CM, Sixma ML, Singer M, Unwin R, Tam FW, 2013, Purinergic signaling in inflammatory renal disease. Front Physiol. Jul 29;4:194. doi: 10.3389/fphys.2013.00194.
Kim MJ, Tam FWK, 2013, Currently available and potential future treatment options for IgA nephropathy. Expert Opinion on Orphan Drugs 1:625-635
Tanna A, Tam FW, Pusey C, 2013, B-cell-targeted therapy in adult glomerulonephritis. Expert Opin Biol Ther. 13:1691-706
Turner CM, Arulkumaran N, Singer M, Unwin RJ, Tam FW, 2014, Is the inflammasome a potential therapeutic target in renal disease? BMC Nephrol. 23;15(1):21
McAdoo SP, Reynolds J, Bhangal G, Smith J, McDaid JP, Tanna A, Jackson WD, Masuda ES, Cook HT, Pusey CD, Tam FW, 2014, Spleen Tyrosine Kinase Inhibition Attenuates Autoantibody Production and Reverses Experimental Autoimmune GN. J Am Soc Nephrol. 25: 2291-302
Tanna A, Guarino L, Tam FW, Rodriquez-Cubillo B, Levy JB, Cairns TD, Griffith M, Tarzi RM, Caplin B, Salama AD, Cook T, Pusey CD, 2015, Long-term outcome of anti-neutrophil cytoplasm antibody-associated glomerulonephritis: evaluation of the international histological classification and other prognostic factors. Nephrol Dial Transplant. 30:1185-92
McAdoo B, Bhangal G, Page T, Cook HT, Pusey C, Tam FW, 2015, Correlation of disease activity in proliferative glomerulonephritis with glomerular spleen tyrosine kinase expression. Kidney Int. 88:52-60