Dr Francesco Lo Giudice
Consultant cardiologist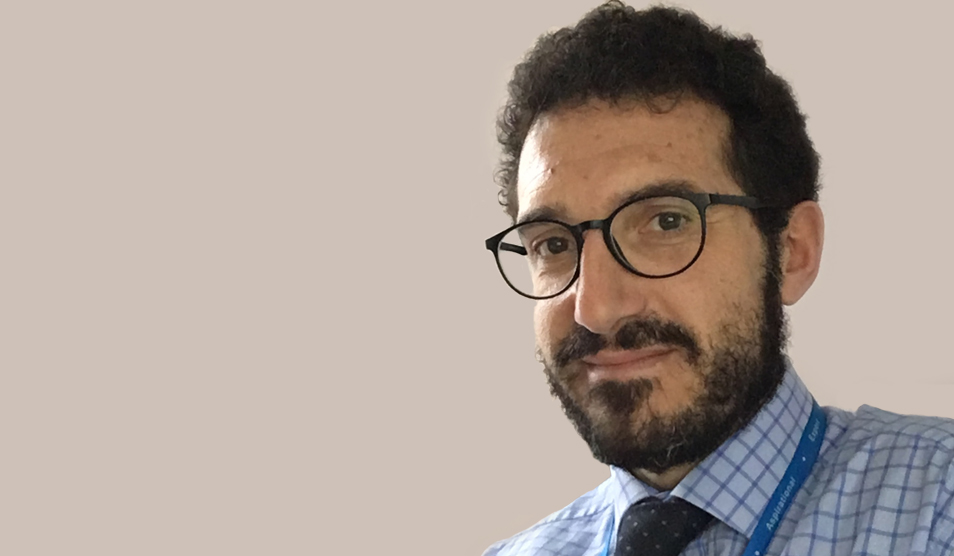 Patient age group

Adults

Consultant registered on

15/02/1999

Primary medical qualifications

MD with specialist training in cardiology

Foreign languages

Gender

Male

Services

Hospitals
Contact
Phone

020 3313 1316

Theresa Browne, secretary
Background
Dr Francesco Lo Giudice obtained his medical qualification (summa cum laude) in 1993 and completed his specialist training in cardiology with full marks in 1998 at the University of Palermo, Italy. Following this he spent 18 months at St. George's Hospital Medical School in London as a research fellow in cardiology, with a grant from the Mediterranean Institute for Transplantation and Advanced Specialized Therapies and another grant from the British Heart Foundation for research on the use of a specific echocardiographic technique (Doppler tissue imaging) for the early detection of heart transplant rejection. In 2000, he moved back to Italy to work as consultant cardiologist at the San Raffaele-Giglio Hospital of Cefalu and from 2004 at the University Hospital of Trieste.
Since September 2017 Dr Lo Giudice has worked as a consultant cardiologist at Hammersmith Hospital. He has developed his professional experience in the field of cardiac intensive care, with the management of patients with acute and chronic ischemic heart disease, cardiomyopathies, advanced heart failure and complex arrhythmias. He was in charge of the pulmonary hypertension service at the cardiovascular department of Trieste from 2009 and since September 2017 he has been part of the pulmonary hypertension team at Hammersmith Hospital. His work includes the execution of right heart catheterisation and echocardiographic examinations (trans-thoracic, trans-oesophageal, stress echo, contrast ultrasound), vascular ultrasound and thoracic-echo.
Expertise
Heart conditions, pulmonary hypertension, congestive heart failure
Research & publications
Dr Lo Giudice has participated in various clinical trials and he is involved in clinical research. His main interests are pulmonary hypertension, congestive heart failure, ischaemic heart disease, cardiomyopathies, valvular heart disease, non-invasive and invasive cardiac investigations.
Recent publications include:
Argiento, P., Romeo, E., Paciocco, G., Correale, M., Lo Giudice, F., Prediletto, R., Corda, M., Ghio, S., Iacono, A.M., Vizza, D., D'Alto, M. (2017) Ambrisentan and tadalafil as initial combination therapy for pulmonary arterial hypertension: clinical effect and haemodynamic changes. An Italian multicenter retrospective analysis. European Respiratory Journal 50: PA3535
Pyxaras, S.A., Pinamonti, B., Barbati, G., Santangelo, S., Valentincic, M., Cettolo, F., Secoli, G., Magnani, S., Merlo, M., Lo Giudice, F., Perkan, A. & Sinagra, G. (2011) Echocardiographic evaluation of systolic and mean pulmonary artery pressure in the follow-up of patients with pulmonary hypertension. European Journal of Echocardiography, Volume 12, Issue 9, 1 September, Pages 696–701 https://doi.org/10.1093/ejechocard/jer127
Dr Lo Giudice is co-investigator in the following multicentre studies:
Clinical Study to Evaluate the Safety and Tolerability of Macitentan in Subjects With Combined Pre- and Post-capillary Pulmonary Hypertension (CpcPH) Due to Left Ventricular Dysfunction (MELODY-1)
ELEVATE Early LEvosimendan Vs Usual Care in Advanced Chronic hearT failurE (ELEVATE)
Private practice