Dr Florentina Alina Dumitru
Consultant allergist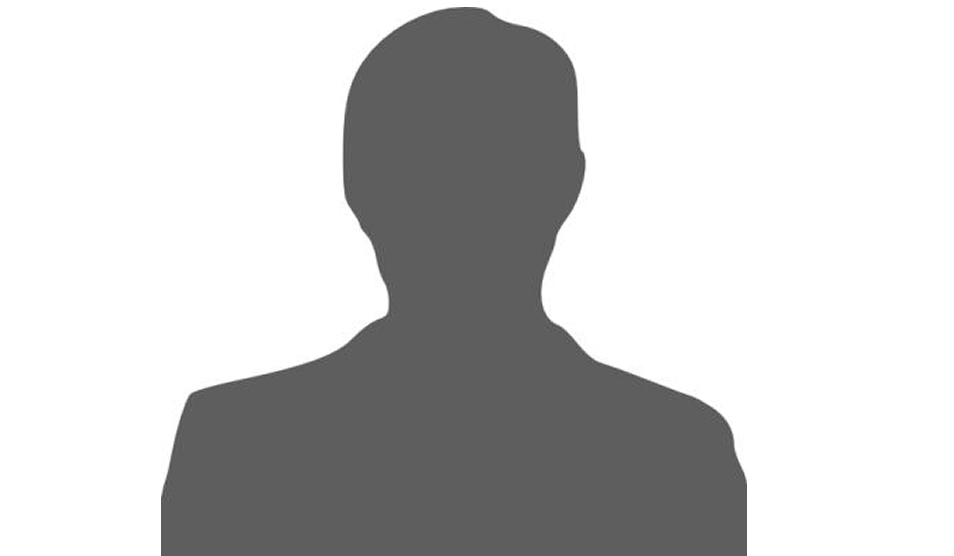 Patient age group

Adults and children

Consultant registered on

01/03/2009

Primary medical qualifications

Medical degree

Gender

Female

Services

Hospitals
Contact
Phone

020 3312 1149

Suganiya Raveendran, secretary
Background
Dr Dumitru graduated from medical school in 2001. She trained as a specialist in allergy and clinical immunology from 2002 to 2007 in Bucharest. She received an academic research fellowship to join the clinical allergy and immunology department at Imperial College London (2008-2011) which enabled her to complete her PhD in 2011. This was followed by a clinical fellowship in allergy at the Royal Brompon Hospital (2011-2014) and locum consultant position at Guy's and St Thomas hospitals (2014-2017) and Homerton Hospital (2017) before starting my current job at St Mary's Hospital in 2018.
Expertise
Food allergy, anaphylaxis, urticaria and angioedema, allergic rhinitis/hay fever and asthma, venom allergy, drug allergy, immunotherapy/ desensitization for allergic conditions
Research & publications
Interests: food allergy, anaphylaxis, immunotherapy, allergic rhinitis, asthma
My research was focused on finding a way to improve and/ or treat debilitating allergic symptoms in patients with seasonal and perennial allergies. I have been part of a prestigious research group at Imperial College London that has explored the role and importance of allergen immunotherapy in patients with hay fever and cat allergy. We performed several clinical trials and published in the most prestigious journals in the last few years. This research has contributed significantly to understanding of the mechanisms underlying the allergic diseases and the response to immunotherapy or desensitization.
List of publications:
1. Scadding GW, Calderon MA, Shamji MH, Eifan AO, Penagos M, Dumitru F, Sever ML, Bahnson HT, Lawson K, Harris KM, Plough AG, Panza JL, Qin T, Lim N, Tchao NK, Togias A, Durham SR; Immune Tolerance Network GRASS Study Team "Effect of 2 Years of Treatment 9 With Sublingual Grass Pollen Immunotherapy on Nasal Response to Allergen Challenge at 3 Years Among Patients With Moderate to Severe Seasonal Allergic Rhinitis: The GRASS Randomized Clinical Trial 2017 JAMA 2017 Feb 14; 317(6): 615-625.
2. Chaker AM, Shamji MH, Dumitru FA, Calderon MA, Scadding GW, Makatsori M, Jones I, HeQA, Subramanian KK, Arm JP, Durham SR, Schmidt-Weber CB. "Short-term subcutaneous grass pollen immunotherapy under the umbrella of anti-IL-4: A randomized controlled trial" JAllergy Clin Immunol. 2016 Feb; 137(2): 452-461.e9.
3. Steveling EH, Lao-Araya M, Koulias C, Scadding G, Eifan A, James LK, Dumitru A, Penagos M, Calderón M, Andersen PS, Shamji M, Durham SR. "Protocol for a randomised, double blind, placebo-controlled study of grass allergen immunotherapy tablet for seasonal allergic rhinitis: time course of nasal, cutaneous and immunological outcomes" Clin Transl Allergy 2015 Dec 17; 5:43.
4. Scadding, Guy; Eifan, Aarif; Penagos, Martin; Dumitru, Alina; Switzer, Amy; McMahon, Orla; Togias, Alkis; Phippard, Deborah; Durham, Stephen; Shamji, Mohamed "Local and systemic effects of cat allergen nasal provocation" Clin Exp Allergy 2015 Mar; 45(3): 613-23
5. Eifan AO, Furukido K, Dumitru AF, Jacobson MR, Schmidt-Weber CB, Banfield G, Durham Stephen R , Kayhan T Nouri-Aria "Reduced T-bet in addition to enhanced STAT6 and GATA3 expressing T cells contribute to human allergen-induced late responses" Clin Exp Allergy 2012. Jun; 42(6): 891-901
6. Dumitru AF, Shamji M, Wagenmann M, Hindersin S, Scheckenbach K, Greve J, Klenzner T, Hess L, Nebel S, Zimmermann C, Zahner C, Schmidt-Weber CB, Chaker AM. "Petasol butenoate complex (Ze 339) relieves allergic rhinitis-induced nasal obstruction more effectively than desloratadine" J Allergy Clin Immunol. 2011 Jun; 127(6): 1515-1521
Private practice