Mr Daniel Leff
Consultant oncoplastic breast surgeon and reader in breast surgery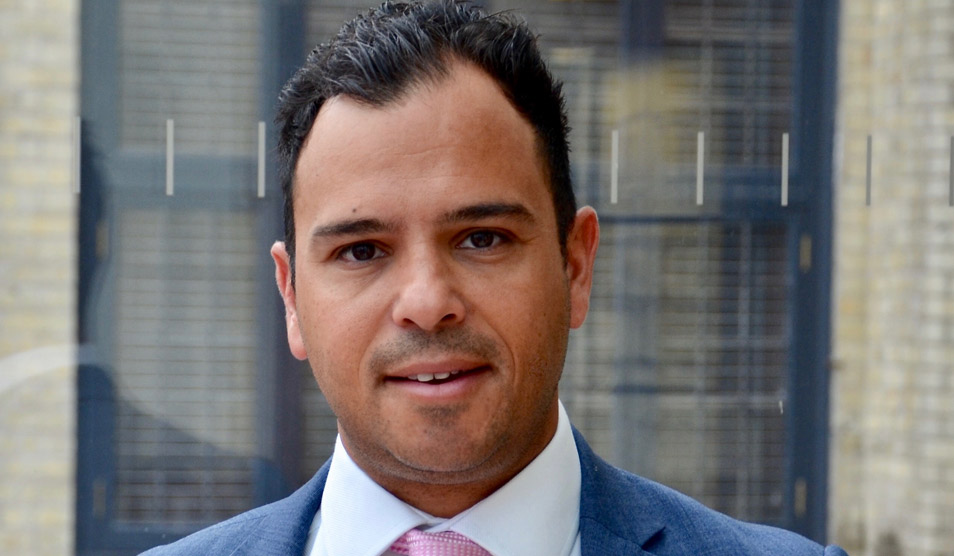 Patient age group

Adults

Consultant registered on

01/01/2001

Primary medical qualifications

MBBS FRCS (Gen Surg) MS Oncoplastic (Hons) PhD

Gender

Male

Services

Hospitals
Background
Daniel is currently a Reader in breast surgery working in the departments of biosurgery and surgical technology, the Hamlyn Centre for Robotic Surgery and the Cancer Research UK Centre at Imperial College London. He is an honorary consultant in oncoplastic breast surgery working within the breast unit at Imperial College Healthcare NHS Trust. Daniel trained at several centres of excellence in breast cancer and reconstructive breast surgery including the Imperial Breast Unit, and the Royal Marsden NHS Foundation Trust.
He was competitively selected for a National Training Fellowship (one of only nine such posts in the UK) and completed advanced oncoplastic breast surgery training at the St Andrews Centre for Plastic Surgery and Breast Unit in Chelmsford. He won the Ronald Raven Prize Travelling Fellowship to learn from International experts in breast cancer and reconstructive surgery at the MD Anderson Cancer Center, the forefront of cancer care in the USA. In 2016, Daniel won the "Issac Gukas Medal" for outstanding achievement in the masters degree in oncoplastic breast surgery. More recently, he was selected as the James IV Association of Surgeons Travelling Fellow (2021) a scheme supporting future leaders in surgery.
Expertise
Diagnostic breast services, benign breast disease, breast cancer surgery, breast conserving surgery, therapeutic mammoplasty, axillary surgery, risk reducing mastectomy, partial breast reconstruction, reconstructive breast surgery.
Research & publications
Daniel main interest is in the development of novel systems and technologies to improve the diagnosis or surgical management of breast cancer. He Co-lead investigator on the CRUK funded "REI-EXCISE" trial which seeks to validate a mass-spectrometry based intelligent knife or "iKnife" as an immediate margin detection system to improve the precision of breast conserving surgery, reduce re-operative intervention, and enhance quality of life. He leads a UK wide team working on a CRUK-EPSRC funded project "MAMMOBOT" to design a flexible growing ductoscopic robot for early breast cancer detection. Daniel Co-Chairs the "Precision Therapy" theme of Imperial's CRUK Centre and represents cancer surgery for the Imperial Experimental Cancer Medicine Centre.
He has published over 100 scientific papers in peer-reviewed journals on subjects relating to the application of surgical technologies, sensing and robotics to improve cancer surgery.
Daniel's research has won national and international recognition, including the Hounsfield Prize, British Journal of Surgery Prize (ABS), Sir Pat Forrest Award (BBG), Parasuraman Award, Athanasiou Medal (ABME), and nominations for the Patey Prize (SARS) and the young scientist award at MICCAI. He has attracted funding from Industry (Waters Corp, Hitachi Medical Corp), the Academy of Medical Sciences and Wellcome Trust (AMS), Engineering and Physical Sciences Research Council (EPSRC), Association of Breast Surgery and Cancer Research UK (CRUK). He has delivered several key-note named lectures around the world including "McGuire Lecture in surgical oncology" (Queens University, Kingston, Canada).
Private practice