NHS staff graduate from programme that supports them to take up research
Healthcare staff from three NHS hospital trusts have completed an Imperial programme that aims to support them into research, this month.
The Starting Out in Research programme is aimed at NHS staff such as allied health professionals, nurses, midwives, pharmacists and healthcare scientists. The aim of the course is for participants to develop the skills and confidence required for a research career, so that they can apply for clinical academic career opportunities at pre-doctoral level.
Much clinical research is undertaken by practising doctors, but Imperial College London and its NHS partners Imperial College Healthcare NHS Trust, the Royal Brompton NHS Foundation Trust and The Royal Marsden NHS Foundation are keen to encourage other clinical staff to take up research opportunities. Healthcare professionals outside of medicine have expertise and perspectives on care that can enhance the quality of research and lead to improved patient outcomes and experiences.
The programme was delivered by academics from the College and healthcare staff from its NHS partners at Imperial's South Kensington campus from January – March.
Participants learned about topics including identifying a research question, involving patients in studies, analysing quantitative and qualitative data and preparing grant proposals for funding. They also heard from peers about their own experience of undertaking research and developing clinical academic careers.
Participants also had the opportunity to work in groups with a research coach to discuss the application of the knowledge and skills learned into their work environment.
Professor Mary Wells, lead nurse for research at Imperial College Healthcare NHS Trust and professor of practice in cancer nursing at Imperial College London, who coordinated the programme, said:
"Research is important to the delivery of patient care as it provides evidence to support innovations and developments in practice . A key priority for us is to foster a research culture and to boost the numbers of healthcare professionals engaging in clinical academic research across all our NHS partners. The Starting Out in Research programme is one example of Imperial's work to identify and develop the next generation of healthcare professional research leaders. I hope our participants finished the programme feeling confident, further engaged and inspired to pursue their own research careers within their organisations."
Maxine Myers caught up with Moses Tanday, who participated in the programme.
Moses Tanday, biomedical scientist at Imperial College Healthcare NHS Trust, said: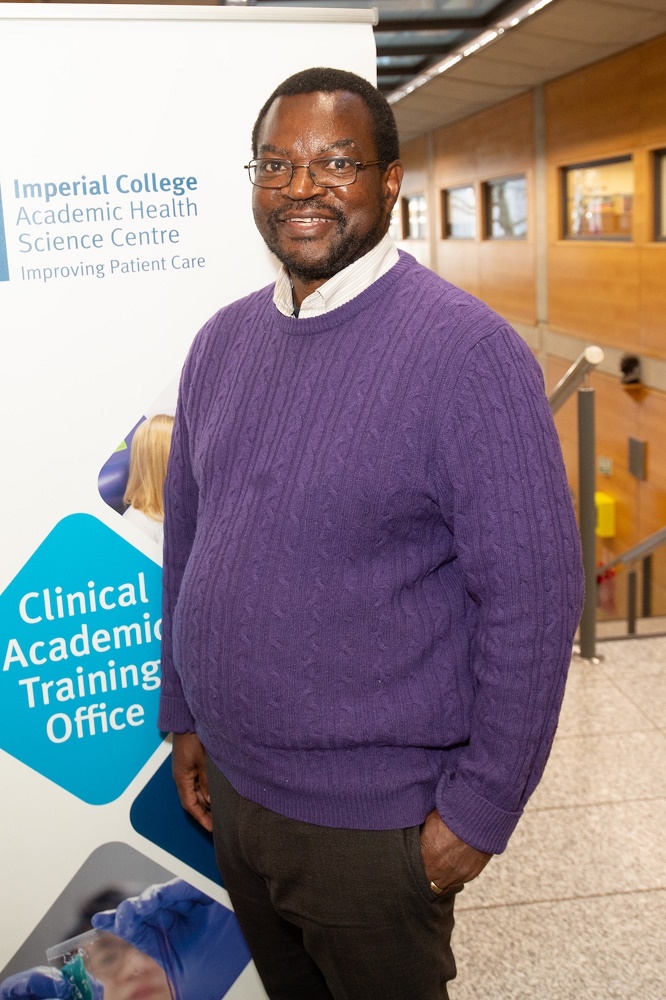 "I joined this programme as I wanted a refresher on the skills needed to do research. My job involves analysing results for patients with a range of heart conditions and I am keen to make a contribution on how we better care and treat these patients through research. I learnt a lot from the programme such as ideas for research questions, interviewing participants for studies and statistical analysis. I really enjoyed my experience on the programme and I would encourage others to go onto the programme."
Photos credit: Imperial College London, James Mason