Volunteer with Imperial Health Charity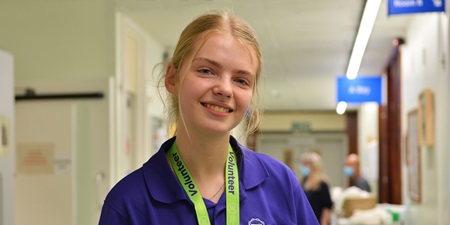 Volunteers are a valued part of our NHS family and play an essential role in helping our hospitals do more for patients in our care across the Trust.
Pointing patients in the right direction, assisting staff or offering an ear to listen, volunteers are a helping hand to everyone who visits our hospitals.
Many of our volunteers take part to support their local community or to give back to hospital staff after experiencing outstanding care. Others get involved to develop their personal and professional skills or gain experience in a healthcare environment.
Imperial Health Charity manages volunteering on behalf of the Trust, offering a variety of roles within each of our hospitals. These include helping patients find their way, giving out information and supporting staff and patients on wards.
To find out more about the latest volunteering opportunities in our hospitals, visit Imperial Health Charity's website.