Room R2&R3, Reynolds Building, Charing Cross Hospital
New cancer drugs and treatments
Cancer is a major focus of research at Imperial College London. Researchers at the College have been working with clinicians at Imperial College Healthcare NHS Trust to enhance cancer prevention and improve treatment outcome for patients.
In this second Imperial College Academic Health Science Centre seminar series, an expert from the Trust will pair up with an academic from the College to talk about the potential of new treatments for cancer and the impact of new cancer drugs on patients.
Professor Ed Tate, Professor of Chemical Biology at Imperial, will talk about his research on how a disease-causing enzyme known as N-myristoyltransferase (NMT) makes changes to proteins and how it can be stopped. NMT makes irreversible changes to proteins and is known to be involved in a range of diseases including cancer, epilepsy and Alzheimer's disease.
Professor Tate will outline how his team has already identified a molecule that blocks NMT's activity which will help them to design drugs that could target the enzyme, potentially leading to new treatments for cancer and inflammatory conditions.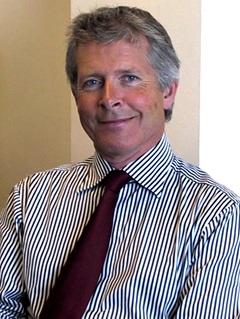 Professor Charles Coombes, Imperial Lead for the Cancer Research Centre of Excellence at Imperial College London and Consultant Medical Oncologist at the Trust, will discuss his research on how some breast cancers have become resistant to hormone therapies by investigating key molecules in the cells. Professor Coombes and his team are using this knowledge to develop and test new cancer drugs to give more treatment options to women whose breast cancer has stopped responding to traditional hormone therapies.