W12 conference rooms
Hammersmith Hospital
Du Cane Rd, White City,
London W12 0HS

Cardiac nursing recruitment open day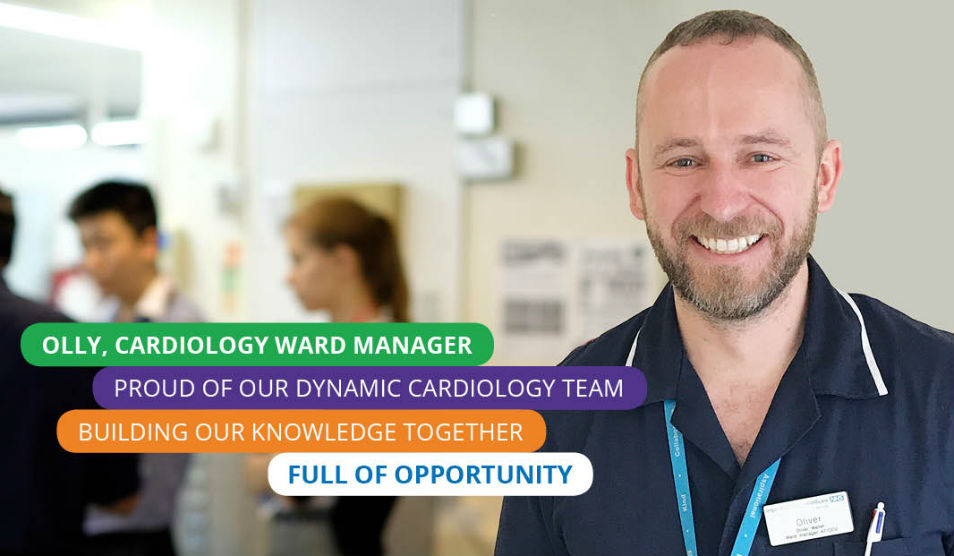 We are excited to be hosting an open day for nurses considering a career in cardiology. We welcome interest from nurses from all backgrounds, previous experience in cardiology is by no means essential. We provide training and development opportunities to support nursing practice. Our open day offers applicants the opportunity to meet with our teams, have guided tours of our facilities, interviewed and if successful made an offer on the day. Our cardiology service uses cutting-edge clinical innovations to treat and prevent heart conditions and offers a full range of investigations, treatments and management for cardiac conditions. We also provide cardiac assessment and treatment for pregnant women and patients with end-stage kidney disease.
Our cardiology service at Hammersmith Hospital is one of London's eight heart attack centres, providing specialist 24-hour emergency care and treatment for anyone suspected of having a heart attack in the west London area.
General cardiology outpatient clinics at Hammersmith Hospital are held three days per week with sub-specialty clinics for heart failure and complex arrhythmia. All clinics are supported by a cardiac physiological measurement service, providing a one-stop service for patients.
If you would like to find out what makes cardiology an exciting and rewarding specialty to work in then please come along to our open day. If you are interested in being interviewed on the day, please complete an online application form or bring your CV with you.
We look forward to meeting with you.
For further details / informal visits contact:
Contact
Ramadan Cader

Recruitment business partner
Email

Web link