Ground floor, Charing Cross Hospital, Fulham Palace Road, London W6 8RF
Acute and specialist medicine recruitment day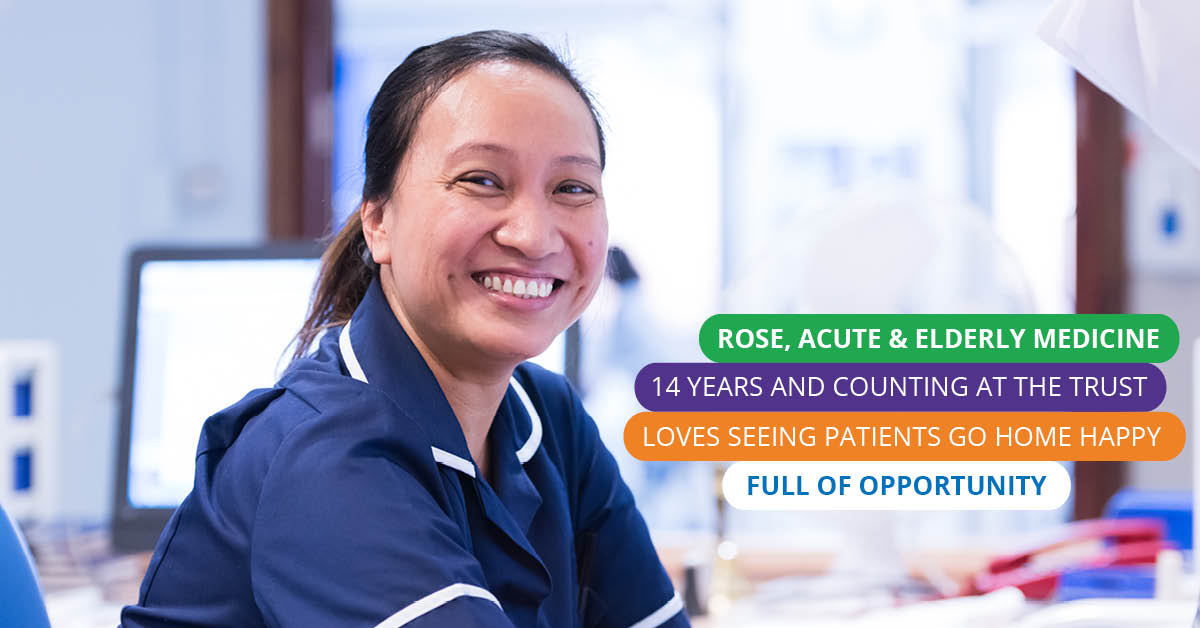 Charing Cross Hospital is full of opportunity for nurses keen to develop new skills and looking for progression. We are looking to attract nurses who want to start out in acute, specialist or elderly medicine.
You'll undertake in-depth, bespoke training in medical nursing and be part of an upbeat, dynamic multidisciplinary team transforming the lives of our acutely unwell adult patients and frail, elderly patients.
We aim to develop your full potential as a nurse in our team. The experience you will have with us, across many patient pathways, will lay strong foundations towards you becoming an expert practitioner. You will have exposure to emergency, acute, high-dependency dementia, frailty, and chronic disease management.
Wherever you work you will benefit from specialist skills training, clinical and educational supervision, with intense support from our clinical practice educators and your own mentor. This is supported by opportunities to apply for academic pathways, studying modules such as recognising the deteriorating patient, high-dependency nursing and acute respiratory care.
Our aim is to optimise our patient-centred care approach using specialist skills to keep our patients connected, thriving and as well as they can be.
We also focus on having fun getting to know them with tea parties, games, film club, and sometimes, even a therapy dog.
Charing Cross Hospital has a proud heritage of caring for acute conditions alongside the complexities of older, frail patients with chronic and acute health changes. As one of the Trust's five leading hospitals we are continuing to build partner relationships to drive innovation in medicine forward.
At our Trust you can achieve extraordinary things with extraordinary people. You'll be working with leading clinicians pushing boundaries in patient care. Become part of a vibrant team living our values: expert, kind, collaborative and aspirational. You'll get an experience like no other.
We will be offering guided tours, interviews and will be making job offers on the day.
For further details or informal visits contact:
Tim Rich, lead specialist medicine
Email: tim.rich@nhs.net
Phone: 020 3313 0787
Greg Hext, lead nurse acute medicine
Email: greg.hext@nhs.net
Phone: 020 3313 0948
Contact
Tim Rich

Lead nurse specialist medicine
Phone

020 3313 0787

Email