Our plans for Charing Cross and Hammersmith hospitals
All three of our main hospital sites are included in the Government's health infrastructure plan. While we are starting with St Mary's as this is where there is the most urgent need, work is underway on exploring practical options for a full refurbishment of Charing Cross Hospital and a mix of refurbishment and new rebuild at Hammersmith Hospital.

The vision is to maximise the synergy between our different hospitals, providing high quality care through the right services located on the right sites and in a way that provides the best possible experience for patients and staff.
The distinct profile of each of our main sites is set out below: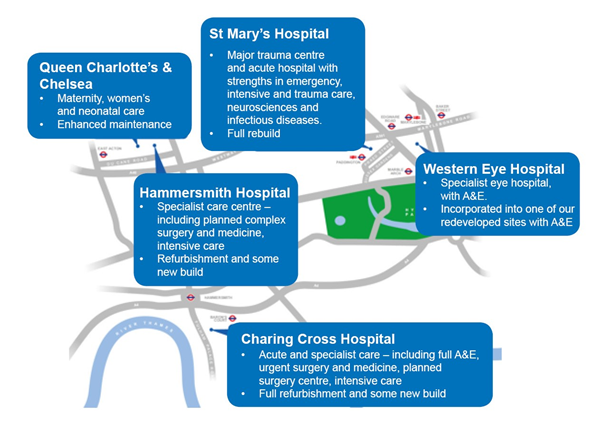 About this page
Last updated

Author

Nadine Silverside