Getting involved in redevelopment
Approval to move onto the development of an outline business case for St Mary's will enable us to widen our engagement with patients, staff and local communities. We will start by building on the involvement work we have already done, as we start the initial design phase of the redevelopment, and will publish an involvement timetable shortly.
In the meantime, please sign up for regular updates about the Trust and our plans at Community Matters.
Better Hospital Design Principles – first report and infographic
While the redevelopment team has been busy doing feasibility and costing work and updating the design brief for the new St Mary's, and Charing Cross and Hammersmith hospitals refurbishment, we have been also been working with patients, staff and local communities to co-create a series of Better Hospitals Design Principles.
What is so important about this work is that it gathers up and applies the insights we've generated over the last two/three years in several 'user-involvement' programmes on what people want from hospital design. The result is a set of design principles that will guide and reinforce user-centre decision making in our hospital design process. They apply to both new hospital design and on-going refurbishment and improvements at all the Trust's sites and have been included in the updated design brief.

The timing of this report is also important as we are expecting redevelopment funding confirmation this spring, after which design work can begin in earnest.
Read the full report and infographic summary.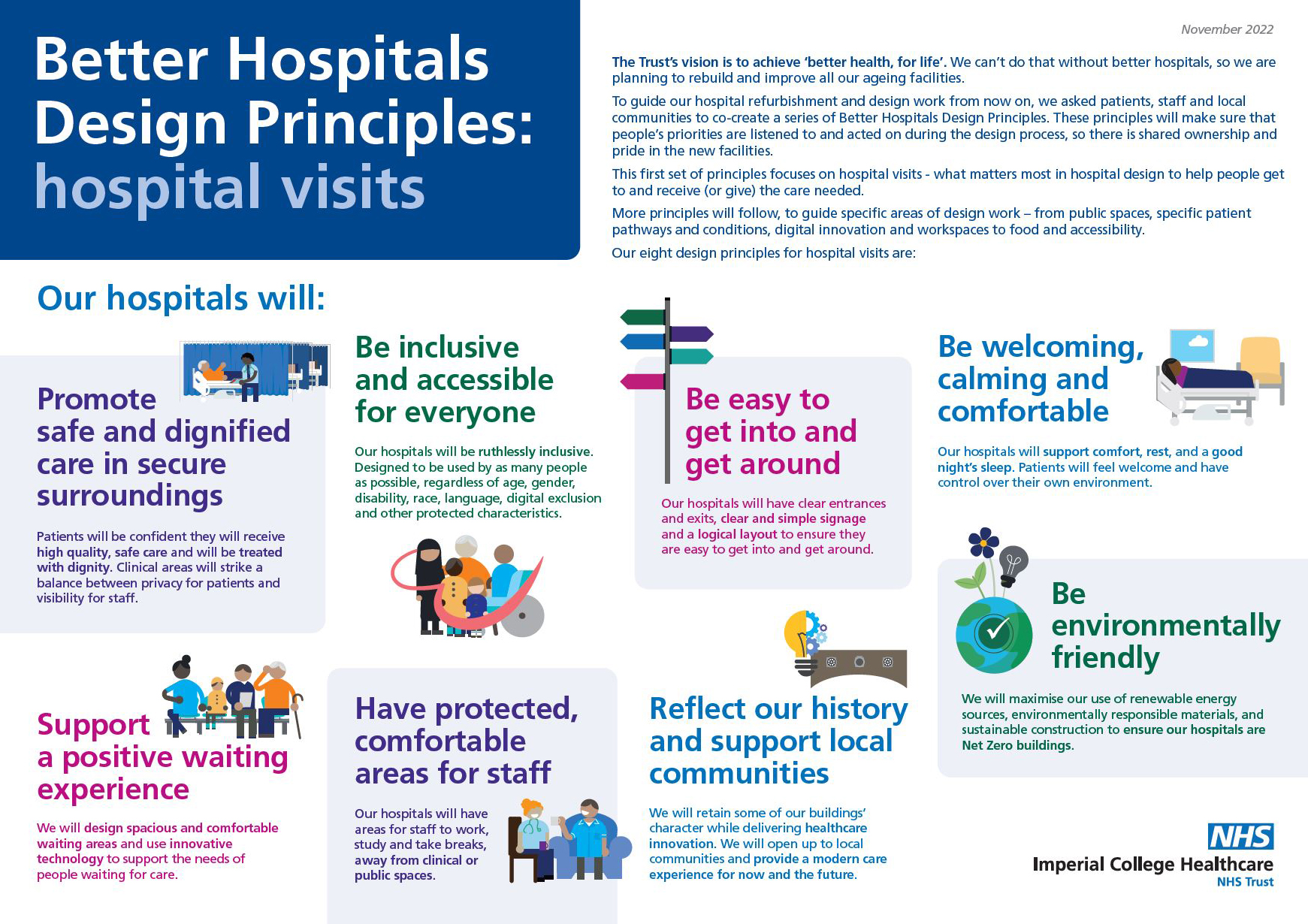 If you would like to find out about opportunities to get involved, please email: imperial.involvement@nhs.net.
About this page
Last updated

Author

Nadine Silverside