Dr Sunny Nayee
Consultant in anaesthesia and pain medicine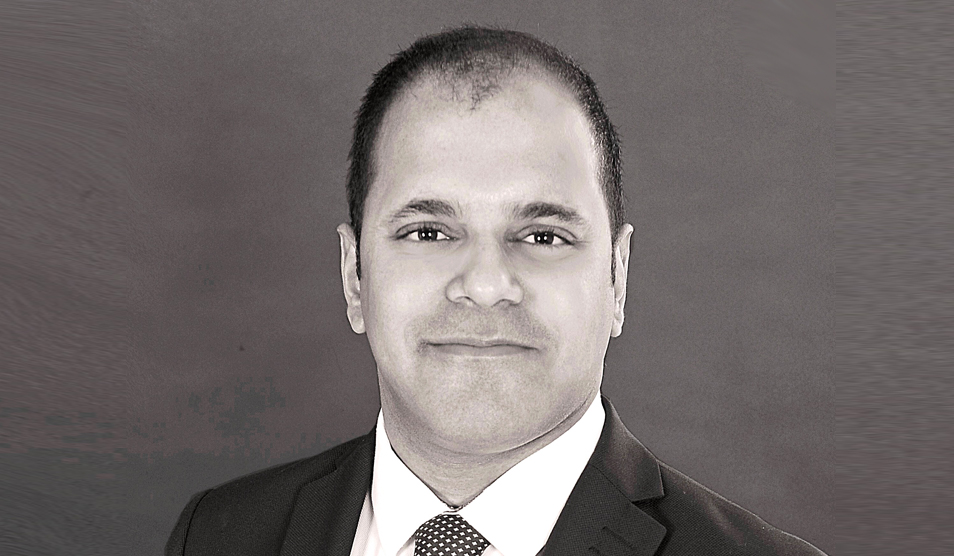 Patient age group

Adults

Consultant registered on

05/08/2008

Primary medical qualifications

MB BChir FRCA FFPMRCA

Gender

Male

Services

Hospitals
Background
Dr Sunny Nayee trained at Cambridge University Medical School. He has completed training rotations in some of the top teaching hospitals in the United Kingdom including the well-renowned Addenbrooke's Hospital in Cambridge, the Royal Brompton Hospital in South Kensington and Imperial College Healthcare NHS Trust in West London.
Dr Nayee has a prize-winning career having been awarded the top prize from the Strategic Health Authority's Dragon's Den competition which was covered extensively in the national press: Evening Telegraph, Grantham Journal, Leicester's Trust Talk and KGH-Together as well as local radio stations. He has an interest in patient safety and has presented at the National Patient Safety Conference (October 2011), carried out a poster presentation at Royal College of Anaesthetists (RCOA) Safe Anaesthesia Meeting (October 2011) and submitted publication in the RCOA Safe Anaesthesia Liason Group Update (December 2011).
Dr Nayee regularly presents at national and international meetings. He regularly attends cadaveric workshops in the United Kingdom and across the world to learn and implement cutting-edge techniques. He is a member of multiple professional bodies including the British Medical Association, Association of Anaesthetists of Great Britain and Ireland, British Pain Society, Spinal Interventional Society, World Institute of Pain, European Pain Federation and the Association of Obstetric Anaesthetists.
Expertise
Chronic pain, spinal pain, facet joint pain, spinal nerve entrapment, spinal stenosis, disc pain, fibromyalgia, trigger point pain, arthritis, large joint pain (shoulder, hips, knees), sacroiliac joint pain, acute pain, post-stroke pain, contracture pain, occipital headaches, neurogenic headaches, medication management
Research & publications
Dr Nayee has an extensive publication record which includes:
Intraoperative anaesthetic handover: an audit of the efficacy of a structured handover, RCOA Safe Anaesthesia Liaison Group Newsletter (December 2011).
Book chapters:
Ace medicine. Finals Revision Guide. August 2008.
Dietary zinc intake and brain cancer in adults. British Journal of Nutrition. 2007 Oct 2;1-7.
The motorcycle diaries. Cambridge Medicine Vol 20, No 2 (2006).
Elderly Americans at risk to falls. Journal of Epidemiology and Health (critique) 2005;59:340.
Dietary zinc intake and primary adult brain tumour risk. Journal of Epidemiology and Community Health 2005;59(suppl_1):ii-v.
He maintains a valid GCP in Research Certificate.
Dr Nayee speaks at national and international symposiums to share his experiences, knowledge and techniques:
International:
Improving handover safety – International Patient Safety Symposium (Paris, 2012)
Zinc intake and glioma risk: international oral presentation – International Society for Social Medicine (Glasgow, 2005).
National:
Improving handover safety: National Patient Safety Conference, Leicester (October, 2011). Audience of clinicians, hospital executive/board members, clinical governance managers, patient safety stakeholders.
Micronutrient Intake and Brain Cancer Risk: national oral poster presentation at the Environmental Health Conference (London, 2005).
National Research Oral Presentation Prize – Royal Society of Medicine (London, 2005).