Dr M. Max Chauhan
Honorary consultant in oral surgery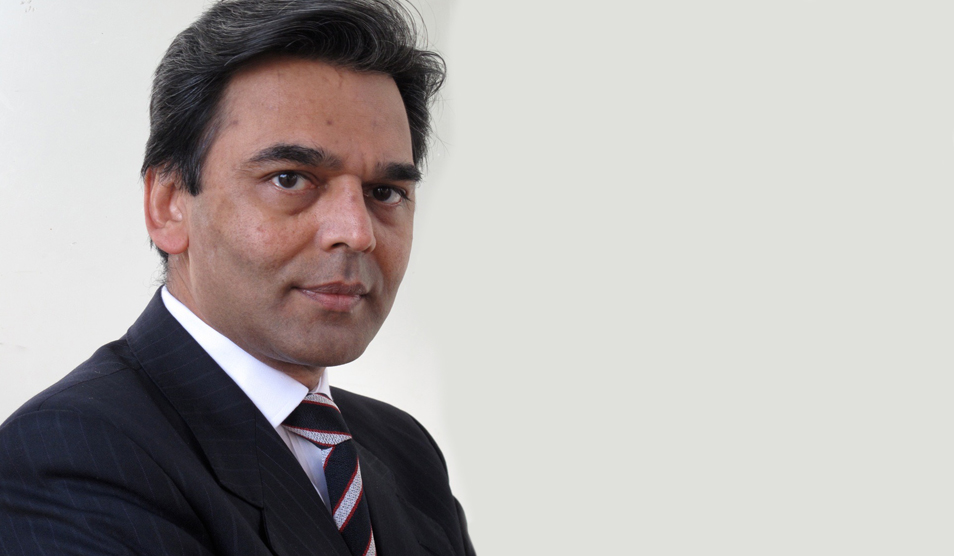 Patient age group

Adults

Consultant registered on

18/10/2006

Primary medical qualifications

BDS MBBS

Foreign languages

Gender

Male

Services

Hospitals
Background
Dr M. Max Chauhan BDS, LDSRCS FDSRCS(Eng), DipDSed, MBBS, FRSPH, RCPathME, AKC, MBA is currently honorary consultant in oral surgery at Imperial College Healthcare NHS Trust, and Medical Examiner of the Royal College of Pathologists (RCPathME) at University College London Hospital.
Max has over 20 years of consolidated experience in oral surgery and up to medical director level in large acute teaching hospitals, NHS trusts, and the independent sector. He has applied his dentistry medicine, and management experience to help better serve the population. Max looks for every opportunity to implement quality improvements in patient care. In addition to being a patient's champion, he is an innovative senior clinical leader working across the NHS.
During 2020-21 Max redeployed during the pandemic to help fight COVID-19 on many fronts: at the NHS Nightingale Hospital as an ICU doctor and training faculty member; at University College London Hospitals as a family communications team doctor in intensive care; doing clinical case work for NHS Test and Trace with NHS Professionals; and as a vaccinator at Imperial, UCLH and Chelsea and Westminster hospitals.
Max co-founded and developed three clinical services whilst a senior clinical teacher and specialist in oral surgery at King's College Hospital: the medically complex unit; the labial gland biopsy one stop clinic; and the head and neck ultrasound guided procedure clinic. He led quality improvement on a background of cost improvement pressures. To this end, Max implemented policy and applied recommendations from quantitative and qualitative data to improve patient flow and experience. Using the iterative processes of improvement methodology, the services continued to evolve.
In 2014 whilst at King's, Max was appointed part-time substantive consultant in oral Surgery at The Royal South Hants Hospital NHS Treatment Centre. He was seconded to King's College Hospital as a programme director through NHS Leadership Academy's executive fast track programme, where he was tasked with working on transformational change projects to shape new ways of working. He scoped the introduction of whole stay physicians or hospitalists who care for patients from admission to discharge, with the benefit of increased patient satisfaction, reduced length of stay and increased public value.
In 2015, he was appointed Associate Medical Director at Queens Hospital in Romford and site director of the King George Hospital, where he also worked as a consultant in oral surgery at the NHS treatment centre. During that post he also led a collaborative with Barts Health NHS Trust, to develop a University Master's Degree programme for Physician Associates (PA). He subsequently introduced 21 clinically trained PA's to support care at the Hospital Trust and wider North East London Health services in 2016.
Expertise
Full range of oral surgery: Removal of impacted third molars, routine exodontia, complex lower third molars assessment and management, apicectomy, titanium implants, TMJ and facial pain, soft and hard tissue pathology and medically complex patients requiring multidisciplinary dental status assessment.
Research & publications
2019 Specialist Commissioning in the NHS - Future Provision of Oral Surgery. Chauhan, Max, Christodoulou, Ioannis. British Academy of Management. Aston University, Birmingham, September 2019.
2014 Intravenous midazolam dose ranges in older patients sedated for oral surgery--a preliminary retrospective cohort study.
Chauhan M, Carter E, Rood P.British Dental Journal. 2014 Mar;216(5):E12.

2012 Practical algorithm to individualize midazolam titration.
Mahesh, Max, Chauhan, Luca Licheri. Dental Sedation Teachers Group Conference, Sheffield, April 2012.

2012 Clinicians knowledge of titration dose sequence of Intravenous midazolam.
Priya Karia, Aneesha Shah, Mahesh Max Chauhan. Dental Sedation Teachers Group Conference, Sheffield, April 2012.

2011 Tele-Review: A 'Lean thinking' approach to biopsy service design.
Luca Licheri, Angel Alcaide-Raya, Mahesh "Max" Chauhan, Saman Warnakulasuriya OBE. British Association of Oral Surgeons, Conference, London. September 2011.

2011 A Retrospective Cohort Study of Dosage Requirements of Midazolam in Intravenous Sedation for Older Patients Undergoing Oral Surgery Procedures. Chauhan M, Carter E, Debuse D, Rood P. Dental Sedation Teachers Group Conference, Liverpool. May 2011. Published BMJ

2009 Bilateral blindness from giant cell arteritis.
Pasu S, Chauhan M.County Durham and Darlington Medical Journal. 2009 Vol 2 No2 Page 5-7.

2007 Two-week rule referrals to colorectal surgeons: appropriate and effective? KS Jehle, M Chauhan, S Pasu, MS Sajid, MK Baig. Department of Surgery, Worthing Hospital, Worthing, West Sussex, UK. Association of Surgeons of Great Britain and Ireland, Annual Scientific Meeting. 2007.

2002 The good the bad and the ugly-Art of maxillofacial surgery. Chauhan M.
British Association of Oral & Maxillo-Facial Surgeons RCS (Eng.). 2002.

1996 Leg up for jaw reconstruction.
M.'Max' Chauhan, A.Khan and M.Kelly, R.Burr, G.Goubran.Grand round televised presentation. Imperial College Medical School (formerly Charing Cross Medical School). 1996.

1996 The survival checklist for the oral and maxillofacial surgery SHO. This booklet was prepared for the singly qualified SHO to aid in the management of patients. Chauhan M, Wier N (Dudley Hospital). Mount Vernon Hospital. 1996.


Recent research interests
Research projects at King's College Hospital Foundation Trust:
Comparison of ultrasound guided and unguided fine needle aspiration biopsy in diagnosis of head and neck lesions.
To compare ultrasound guided and unguided fine needle aspiration biopsy in diagnosis of head and neck lesions. The study was carried out to determine the effectiveness of the FNA service that had been set up. It is valid for current practice and reaffirms that US guided gives a greater diagnostic yield than unguided. The study demonstrates the beneficial effects. Mr. M Max Chauhan, Dr Mauricio Carrillo, Dr Suk Ng
Oral Manifestations of Primary Immunodeficiency
The aim of this study was to see how many patients suffered from infection. 19 patients were identified. A proforma was designed for recording findings from case note review. The types of infections suffered by the patient were found to be fungal and viral infections. Most were attributed to Candida albicans and HSV lesions. `
Supervisor: Prof. Saman Warnakulasurya.
A research project on botulinum toxin in control of saliva drooling in Motor Neurone Disease patients.
This project determines the safest way to deliver the botulinum toxin to the parotid gland and looks at determining if an intraductal route would be a better option for delivery rather than a trans cutaneous ultrasound guided. Advisor Professor Nigel Leigh, Dr Cathy Ellis.
Private practice