Mr David Hrouda
Clinical director, specialist surgery; consultant urologist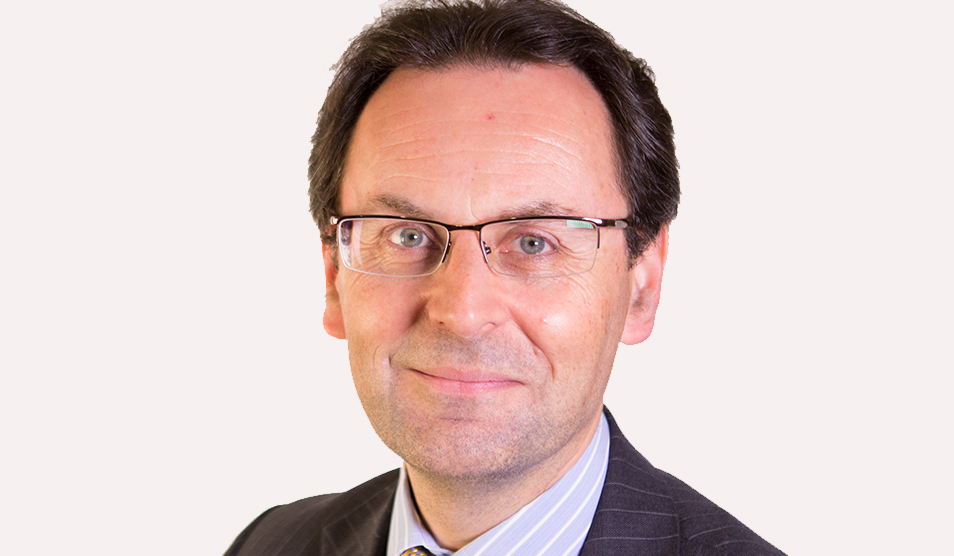 Patient age group

Adults

Consultant registered on

02/08/1990

Primary medical qualifications

MB BS BSc MD FRCS (Urol)

Gender

Male

Services

Hospitals
Contact
Phone

020 3311 1836

Jill Staples, secretary
Background
Mr David Hrouda qualified at St Thomas's Hospital Medical School in 1989 and carried out postgraduate surgical training in London at St George's Hospital, the Institute of Urology (University College Hospital) and Charing Cross Hospital. He was awarded an MD thesis (2000) for research into prostate cancer vaccines and gene therapy. He then undertook further training in laparoscopic urological surgery at Princess Alexandra Hospital in Brisbane and subsequently learned additional techniques while doing a preceptorship at the Cleveland Clinic, Cleveland, Ohio. He has been a consultant urological surgeon at Imperial College Healthcare NHS Trust (Charing Cross Hospital) and West Middlesex University Hospital since 2002. He has a special interest in the diagnosis and treatment of testis, kidney and bladder cancer with specialist skills in laparoscopic surgery, cystectomy and bladder reconstruction. He has performed over 1000 laparoscopic kidney operations. He performs post-chemotherapy retroperitoneal lymph node dissection for the north west London and Mount Vernon cancer networks. Since 2008 he has been the lead clinician for urology at Imperial College Healthcare NHS Trust and is chair of the specialist multidisciplinary team for urological cancer for north west London. He was chair of the urology tumour working group of the north west London cancer network from 2007 to 2013 and is now a member of the urology pathway group of the London cancer alliance. From 2012 through 2014 he was a member of the National Cancer Research Institute (NCRI) clinical studies group for bladder cancer and a member of the Screening, Prevention & Early Diagnosis advisory group (SPED) of the NCRI. He is also a member of the senate of the clinical reference group for specialist urology, NHS England.
Expertise
Renal cancer surgery, bladder cancer surgery including reconstruction, testis cancer surgery including retroperitoneal lymph node dissection, laparoscopic urological surgery including pyelopasty
Research & publications
Selected publications:
Hrouda D, Dalgleish AG, Gene Therapy for Prostate Cancer, 1996, Gene Therapy; 3: 845-852
Hrouda D, Ogden C, Wanendeya N, Morris SB, Fisher C & Woodhouse CRJ, 1997, Multiple Frequent Recurrences in Superficial Transitional Cell Carcinoma of the Bladder: Is Survival Compromised By A Conservative Management Strategy? British Journal of Urology; 79: 726-730
Hrouda D, Muir GH, Dalgleish AG, 1997, The Role of Immunotherapy for Urological Tumours. British Journal of Urology; 79: 307-316
Hrouda D, Emberton M, Hampson SJ, 1997, Written Consent is Haphazard for Minor Urological Procedures. British Journal of Urology; 79: 503-504
Hrouda D, Baban B, Dunsmuir WD, Kirby RS, Dalgleish AG, 1998, Immunotherapy Of Advanced Prostate Cancer: A Phase I/II Trial Using Mycobacterium Vaccae (SRL172). British Journal of Urology; 82: 568-573
Hrouda D, Souberbielle BE, Kirby RS & Dalgleish AG, 1998, Mycobacterium Vaccae as an Adjuvant to Whole Tumour Cell Vaccination in the Rat Model of Prostate Cancer, British Journal of Urology; 82: 870-876
Dunsmuir WD, Hrouda D & Kirby RS, 1999, Malignant Changes In the Prostate with Ageing. BJU International: 82 Suppl. 1, 47-58
Hrouda D, Kirby RS, 1998, Radical Prostatectomy in Advanced Prostate Cancer: the Case Against, European Urology Update Series; 7:157-162
Hrouda D, Perry MJA, Dalgleish AG, 1999, Gene Therapy for Prostate Cancer, Seminars in Oncology; 26:455-471
Hrouda D, Todryk SM, Perry MJA, Souberbielle BE, Kayaga J, Kirby RS, Dalgleish AG, 2000, Allogeneic Whole Tumour Cell Vaccination in the Rat Model of Prostate Cancer, BJU International; 86: 742-748
Filiadis I & Hrouda D, 2000, Genetic Factors In Chemically-Induced Transitional Cell Bladder Cancer, BJU International; 86: 794-801
Dalgleish AG, Perry MJA, Eaton JD, Hrouda D, Todryk SM, Kirby RS, 2000, The Immunotherapy of Prostate Cancer, Prostate Cancer and Prostatic Diseases; 3: 303-307
Perry MJA, Hrouda D, Dalgleish AG, 2000, Prospects For Vaccination in Prostate Cancer, Drugs Ageing; 16: 321-7
Nicholls G, Hrouda D, Kellett MJ, Duffy PG, 2001, Endopyelotomy in the Symptomatic Older Child. BJU International; 87: 525-527
Hrouda D, Nicol DL, Gardiner RA, The Role of Angiogenesis in Prostate Development and The Pathogenesis of Prostate Cancer. Urological Research. Invited Review submitted
Adeyoju AAB, Hrouda D & Gill IS, 2004, Laparoscopic pyeloplasty: the first decade, BJU International; 94: 264-267
Hrouda D, Adeyoju AAB & Gill IS, 2004, Laparoscopic radical cystectomy and urinary diversion: fad or future?, BJU International; 94: 501-505
Khoubehi B, Woodhouse CR, Rowe E, Boustead G, Hrouda D, 2006, Report of laparoscopic ureteropyelostomy for symptomatic "yo-yo" reflux in an adult, Urology; 68: 203
Winkler M, Hrouda D and Christmas TJ, 2007, Characteristics of incidental prostatic adenocarcinoma in contemporary radical cystoprostatectomy specimens, BJU Int. Mar;99(3):554-8
EK Mayer, MH Winkler, R Aggarwal, O Karim, C Ogden, D Hrouda, AW Darzi, JA Vale, 2006, Robotic Prostatectomy: The first UK experience. 2006 International Journal of Robotic and computer assisted surgery. Int J Med Robot. Dec;2(4):321-8
Beckley I, Paterson B, Hamaday M, Vale J, Hrouda D. J Endourol, 2007, Case report: delayed hemorrhage from an accessory internal pudendal artery pseudoaneurysm after robotic radical prostatectomy: successful management with ct angiography and embolization, Aug;21(8):923-5.
D Hrouda, 2007, An expert evaluates the state of the art of laparoscopic surgery in renal cell carcinoma, Kidney Cancer Journal International; 1: 26-9
Winkler MH, Mayer EK, Hrouda D, Doyle P, 2007, Therapy insight: prophylaxis, monitoring and treatment of perioperative myocardial ischemia with emphasis on urological surgery. Nat Clin Pract Urol. Jun;4(6):333-40. Review.
El-Bahrawy M, Khoubehi B, Hrouda D, 2008, Perirenal schwannoma: a case report. J Med Case Reports, Jun 2;2:189
Eeles RA, Kote-Jarai Z, Al Olama A et al, 2009, Identification of seven new prostate cancer susceptibility loci through a genome-wide association study. UK Genetic Prostate Cancer Study Collaborators/British Association of Urological Surgeons' Section of Oncology; UK ProtecT Study Collaborators; PRACTICAL Consortium, Easton DF. Nat Genet. Oct;41(10):1116-21. Epub 2009 Sep 20
Cox R, Dalatzui N, Hrouda D, Buchanan GN, 2009, Systematic review of internal hernia formation following laparoscopic left nephrectomy, Ann R Coll Surg Engl. Nov;91(8):667-9. Epub 2009 Sep 25. Review
Karim O, Mayer E, Kucheria R, Hrouda D, Vale J, 2010, Technique for urethral eversion and vesico-urethral anastomosis: application to robot-assisted laparoscopic prostatectomy, BJU Int. Jan;105(2):284-7
Murphy SM, Khan U, Alifrangis C et al, 2011, Anti Ma2-associated myeloradiculopathy: expanding the phenotype of anti-Ma2 associated paraneoplastic syndromes, J Neurol Neurosurg Psychiatry, Jan 4 30
Chetwood A, Agrawal S, Hrouda D, Doyle P, 2011, Laparoscopic assisted transversus abdominis plane block: a novel insertion technique during laparoscopic nephrectomy, Anaesthesia, Apr;66(4):317-8
Private practice