Professor Lefkos Middleton
Professor of neurology and chair, neuroepidemiology and ageing research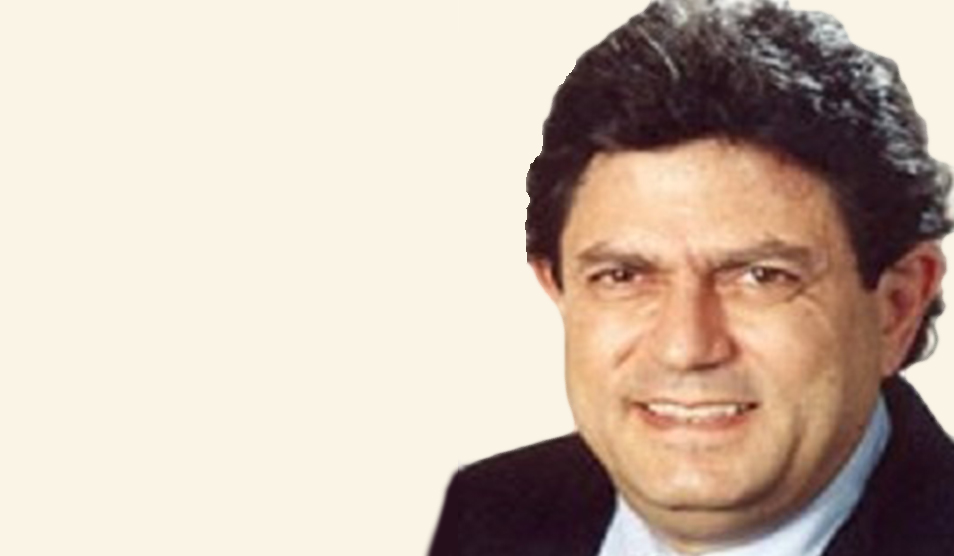 Patient age group

Adults

Consultant registered on

11/06/2007

Primary medical qualifications

Medical doctorate degree Louis Pasteur University Strasbourg France

Foreign languages

Gender

Male

Services

Hospitals
Background
Professor Lefkos Middleton studied medicine and subsequently completed a residency programme and training in neurology at the University Louis Pasteur and University Hospital in Strasbourg, France. He obtained his medical doctorate in 1976 and the Certificat d'etudes speciales en Neurologie (French Board Examinations in Neurology) in 1980. Between 1980-198 he was a fellow in neurology at Presbyterian Hospital and visiting assistant professor at the Neurological Institute Columbia University in New York.
Expertise
Clinical research in dementia prevention and clinical trials
Research & publications
Principal investigator of the Chariot register [a cohort of > 28,000 healthy volunteers for the prevention of Alzheimer's disease and other age-related conditions, in West London], the' industry sponsored Chariot PRO biomarker- enriched observational study on the natural history of the early stages of AD and the Funnel study for early AD. I am the Chief UK Investigator of three AD clinical trials and the principal investigator of a study on gene-environment interactions in Parkinson's disease and related dementias. In years 2009-2014, I served as principal investigator of the Parkinson's UK Brain Bank, held at Imperial College London. In 2015, in partnership with academic, industry and NGO groups, I co-founded the Caring for the Ageing Re-imagined for Europe (CARE) e-based School for Carers and as the principal investigator of a European Consortium (including academic institutions, industries and NGOs), obtained funding from the European Institute of Innovation and Technology (EIT-Health) for the years 2016 and 2017. Key recent publications: - Chan KY, Wang W, Wu JJ, Liu L, Theodoratou E, Car J, Middleton L, Russ T, Deary IJ, Campbell H, Wang W, Rudan I on behalf of the Global Health Epidemiology Reference Group (GHERG). Epidemiology of Alzheimer's disease and other forms of dementia in China between 1990 and 2010. Lancet. 2013 Jun 8;381(9882):2016-23. doi: 10.1016/S0140-6736(13)60221-4. - Watts JC, Giles K, Oehler A, Middleton L, Dexter DT, Gentleman ST, DeArmond SJ, and Prusiner SB.Transmission of multiple system atrophy prions to transgenic mice. PNAS. 2013 110 (48) 19555-19560. - Prusiner SB, Woerman AL, Mordes DA, Watts JC, Rampersaud R, Berry DB, Patel S, Oehler A, Lowe JK, Kravitz SN, Geschwind DH, Glidden DV, Halliday GM, Middleton LT, Gentleman SM, Grinberg LT, Giles K. Evidence for ?-synuclein prions causing multiple system atrophy in humans with parkinsonism. Proc Natl Acad Sci U S A. 2015 Aug 31. pii: 201514475. - Larsen ME, Curry L, Mastrellos N, Robb C, Car J and Middleton LT. Developmemt of the CHARIOT research register for the prevention of Alzheimer's disease and other late onset neurodegenerative diseases. PLoS One. 2015 Nov 23;10(11):e0141806. doi: 10.1371/journal.pone.0141806. - Ruffmann C, Calboli, CF, Bravi I, Gveric D, Curry L, de Smith A, Pavlou S, Buxton JL, Blakemore AIF, Takousis P, Molloy S, Piccini P, Dexter DT, Roncaroli F, Gentleman SM and Middleton LT. Cortical Lewy bodies and Abeta burden are associated with prevalence and timing of dementia in Lewy body diseases. Neuropathol Appl Neurobiol. 2016 Aug;42(5):436-50. doi: 10.1111/nan.12294. Epub 2015 Dec 2. PMID: 26527105 - Gauthier S, Albert M, Fox N, Goedert M, Kivipelto M, Mestre-Ferrandiz J, Middleton LT. Why therapy development for dementia has failed in the last two decades? Alzheimers Dement. 2015 Dec 19. pii: S1552-5260(15)03003-4. doi: 10.1016/j.jalz.2015.12.003. - Gallo V, Vanacore N, Bueno-de-Mesquita HB, Vermeulen R, Brayne C, Pearce N, Wark PA, Ward HA, Ferrari P, Jenab M, Andersen PM, Wennberg P, Wareham N, Katzke V, Kaaks R, Weiderpass E, Peeters PH, Mattiello A, Pala V, Barricante A, Chirlaque MD, Travier N, Travis RC, Sanchez MJ, Pessah-Rasmussen H, Petersson J, Tjonneland A, Tumino R, Quiros JR, Trichopoulou A, Kyrozis A, Oikonomidou D, Masala G, Sacerdote C, Arriola L, Boeing H, Vigl M, Claver-Chapelon F, Middleton L, Riboli E, Vineis P. Physical activity and risk of Amyotrophic Lateral Sclerosis in a prospective cohort study. Eur J Epidemiol. 2016 Mar;31(3):255-66. doi: 10.1007/s10654-016-0119-9. Epub 2016 Mar 11.PMID: 26968841 - Lindqvist D, Prokopenko I, Londos E, Middleton L, Hansson O Associations between TOMM40 Poly-T Repeat Variants and Dementia in Cases with Parkinsonism. J Parkinsons Dis. 2016;6(1):99-108. doi: 10.3233/JPD-150693. - Guella I, Evans DM, Nosova E, Szu Tu C, Bortnick S, Cresswell S, Tsui J, McKeown M, Stoessl J, Aasly J, Rajput A, Rajput A, Goldman JG, Dalrymple-Alford J, Geurtsen GJ, Litvan I on behalf of the PD-MCI Consortium, Soto-Ortolaza AI, OA Ross, Dickson DW, Middleton LT, Parkkinen L PPMI Consortium, and Farrer M. Alpha-Synuclein Genetic Variability: A Biomarker for Dementia in Parkinson's disease. Ann Neurol. 2016 Jun;79(6):991-9. doi: 10.1002/ana.24664. Epub 2016 May 5 154. Bellou V, Belbasis L, Tzoulaki I, Middleton LT, Ioannidis JP, Evangelou E Systematic evaluation of the associations between environmental risk factors and dementia: An umbrella review of systematic reviews and meta-analyses. Alzheimers Dement. 2016 Sep 3. pii: S1552-5260(16)32853-9. doi: 10.1016/j.jalz.2016.07.152.