Our mission is to be a key partner in our local health system and to drive health and healthcare innovation, delivering outstanding care, education and research with local, national and worldwide impact.
Our strategy and goals
Our strategy sets a clear and cohesive direction for our organisation, rooted in our core values. Enabling us to deliver our vision of 'better health, for life,' our strategy is based on three overarching strategic goals:
To help create a high quality integrated care system with the population of north west London
To develop a sustainable portfolio of outstanding services
To build learning, improvement and innovation into everything we do
We have started to link these broad strategic goals to more specific priorities and developments, starting with our plan for 2019/20. Development of longer term objectives, priorities and programmes, in partnership with staff, patients and partners, will form the next phase of work.
You can read more about our strategy, including our key objectives and initiatives for 2019/20, in this summary.
Our values
Our values – to be kind, collaborative, expert and aspirational – underpin our strategy. One of our clear priorities is to continue the work we have been undertaking to improve our organisational culture. Alongside the strategy and annual plan, we have also developed a new 'behaviours framework' which sets out clear examples of behaviours that show when we are, or are not, living our values. Co-designed with staff, the new framework will strengthen the link between our vision and values.
You can see an overview of our strategy and behaviours framework in the poster below.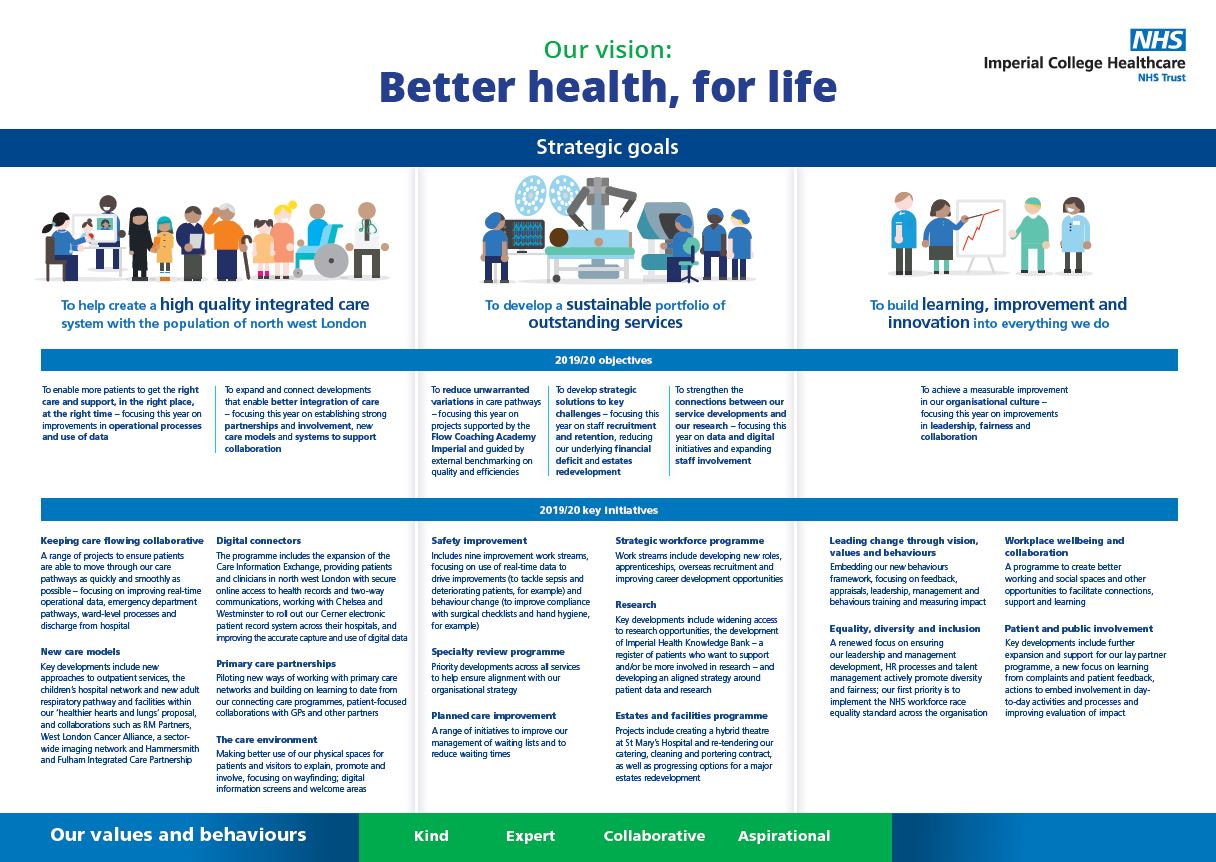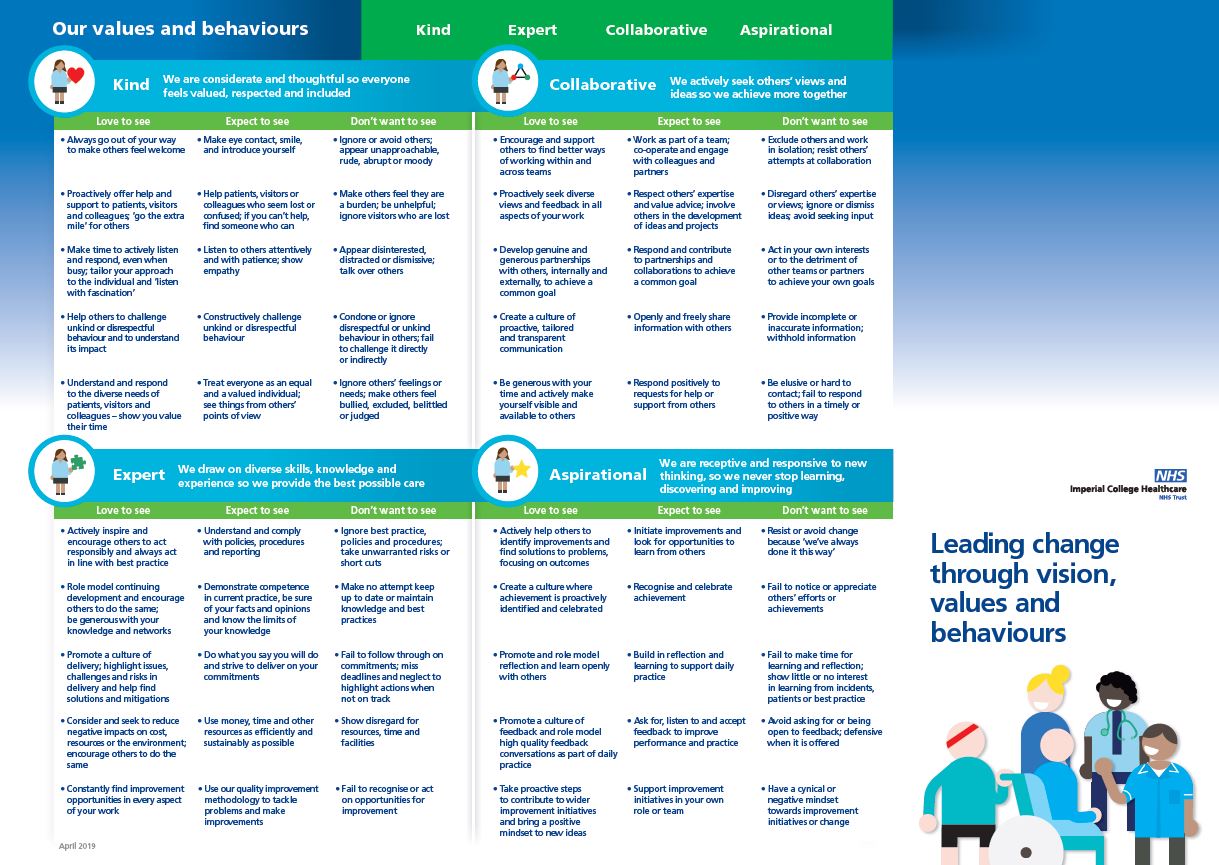 Sustainability and transformation plan (STP)
Over 30 NHS, local authority and voluntary sector partners, including our Trust, are working together to improve health and care across north west London. Our sustainability and transformation plan, one of 44 such plans across England, was published in October 2016.
Its five delivery areas are:
Radically upgrading prevention and wellbeing
Eliminating unwarranted variation and improving long-term condition management
Achieving better outcomes for older people
Improving outcomes for children and adults with mental health needs
Ensuring we have safe, high quality, sustainable acute services.
Our own strategies are very much in line with the objectives of the STP and a number of our key initiatives are being supported by and/or influencing the plan's implementation.