Our mission is to be a key partner in our local health system and to drive health and healthcare innovation, delivering outstanding care, education and research with local, national and worldwide impact.
We have three overarching strategic goals that, together, will enable us to achieve our vision of 'better health, for life':
to help create a high quality integrated care system with the population of north west London
to develop a sustainable portfolio of outstanding services
to build learning, improvement and innovation into everything we do.#
We published our current organisational strategy in July 2019, setting out more detail on what our strategic goals mean and what we expect to change in order to achieve them over the three years to April 2023. In November 2021, we updated our strategy to include a smaller number of priority outcomes for 2021 to 2023. This reflects, in part, a review of our strategy and priorities for achieving our strategic goals in the context of the Covid-19 pandemic and its wider impacts.
You can read our strategy published in July 2019 here.
You can view and download our most recent strategy overview, including our priority outcomes for 2021-2023, published in November 2021, here.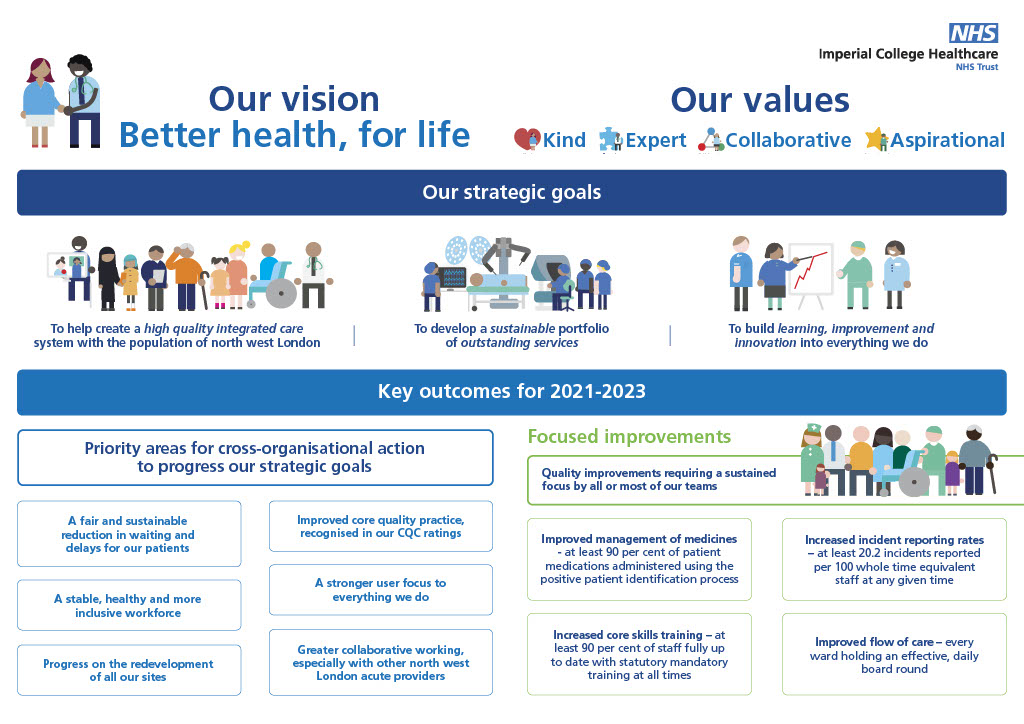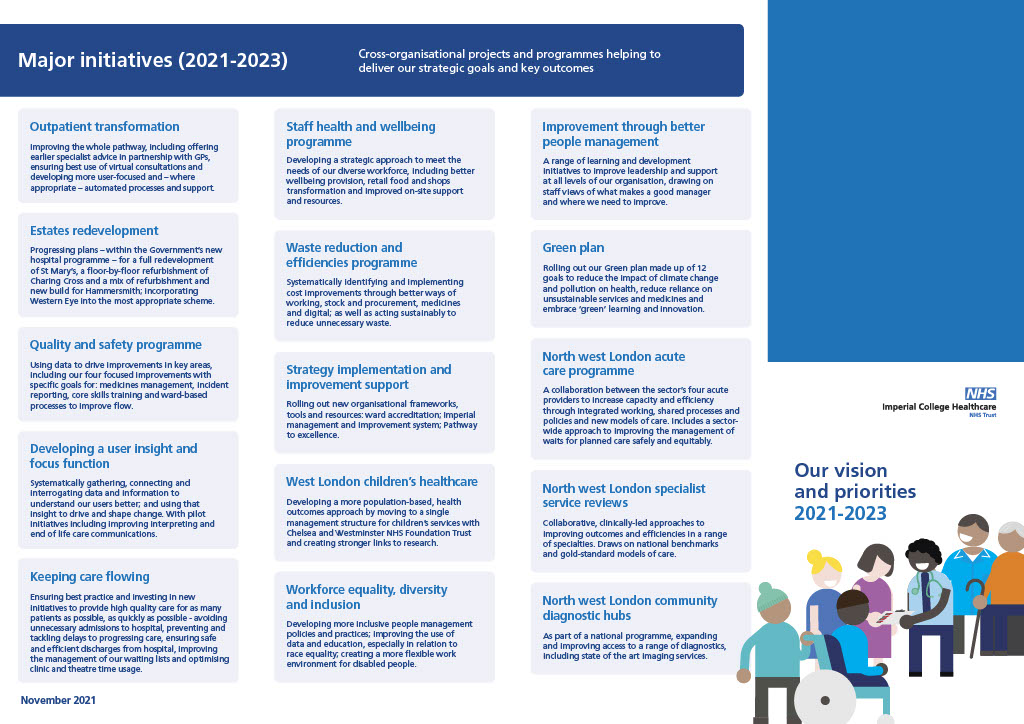 Our values and behaviours
Our values – to be kind, collaborative, expert and aspirational – underpin our strategy. Our 'behaviours framework' sets out clear examples of behaviours that show when we are, or are not, living our values.
This is our behaviours framework