As well as improving our care and services for today's patients, we also have to look at how we can best meet the evolving needs of patients and local communities and respond to how healthcare and society is changing more generally. And we have to do that efficiently and sustainably. ​
Our strategy
As the chief executive of NHS England set out in his Five Year Forward View, 'the NHS needs to adapt to take advantage of the opportunities that science and technology offer patients, carers and those who serve them. But it also needs to evolve to meet new challenges: we live longer, with complex health issues, sometimes of our own making. One in five adults still smoke. A third of us drink too much alcohol. Just under two thirds of us are overweight or obese.'
The Five Year Forward View argued for the NHS to have a more engaged relationship with patients, carers and citizens so that we can promote wellbeing and prevent ill-health.
As a Trust, we also have some additional challenges that reflect our specific circumstances and history. Much of our estate, especially at St Mary's, is very old and in urgent need of modernisation. We have one of the largest amounts of backlog maintenance of all NHS trusts. We were formed from the merger of two large trusts in 2008 and we still have more to do to streamline and simplify our processes and ways of working.
The Trust has established a strategic framework to progress both immediate and long-term improvements, shaped by our organisational ethos, values and behaviours. Key elements include:
We've produced a poster to show how our values are shaping a set of core strategies, supporting strategies and key initiatives that, together, aim to deliver our promise, of better health, for life.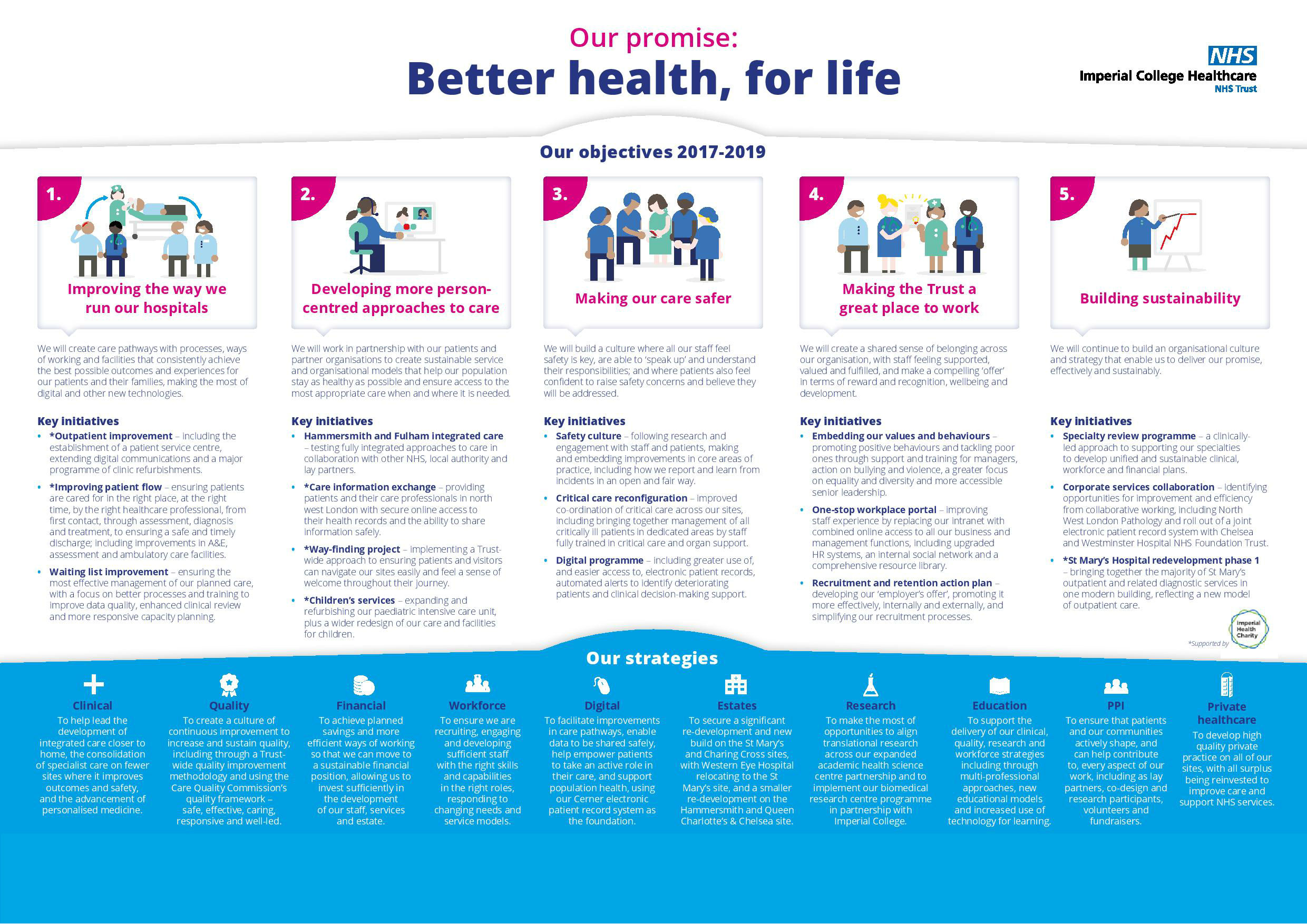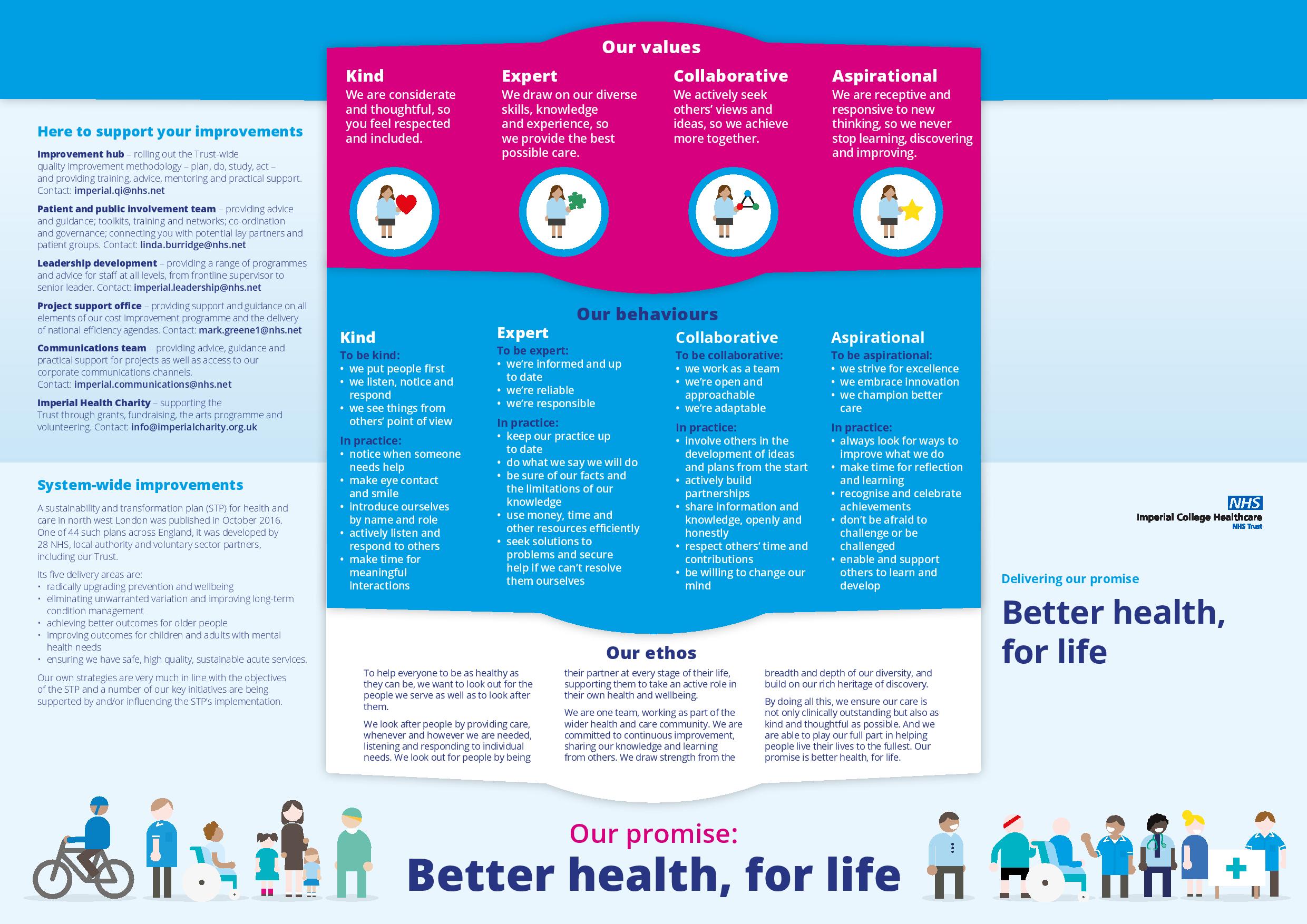 Sustainability and transformation plan (STP)
Over 30 NHS, local authority and voluntary sector partners, including our Trust, are working together to improve health and care across north west London. Our sustainability and transformation plan, one of 44 such plans across England, was published in October 2016.
Its five delivery areas are:
Radically upgrading prevention and wellbeing
Eliminating unwarranted variation and improving long-term condition management
Achieving better outcomes for older people
Improving outcomes for children and adults with mental health needs
Ensuring we have safe, high quality, sustainable acute services.
Our own strategies are very much in line with the objectives of the STP and a number of our key initiatives are being supported by and/or influencing the plan's implementation.