Life Sciences seminar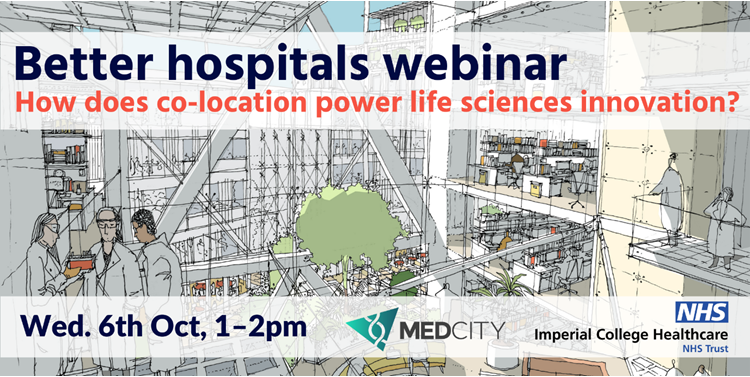 In our next 'Better hospitals' seminar we will discuss the conditions needed to stimulate the growth of life sciences businesses that turn medical research and innovation into a future of better health.
The panel will draw on lessons learned from rapid research and treatment development during Covid-19, the opportunity to create a new life sciences campus in Paddington, with St Mary's Hospital at its heart, analysis of the space and services needed for life sciences businesses to start, develop and grow, and the experiences of a health tech start-up.
The event will be live and open to all.
Speakers are:
Dr Bob Klaber, director of strategy, research, and innovation at Imperial College Healthcare.
Professor the Ara Lord Darzi, co-director of the Institute of Global Health Innovation at Imperial College London and a former UK Global Ambassador for Health and Life Sciences.
Neelam Patel, CEO, MedCity
Nick Applebaum, founder, Dosium