30th March 2023
New director of strategic partnerships for Paddington Life Sciences
Imperial College Healthcare NHS Trust has appointed Dr Suki Balendra as director of strategic partnerships for Paddington Life Sciences.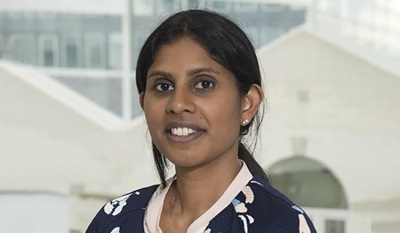 The Trust launched its vision for a new life sciences cluster in Paddington in September 2022. Paddington Life Sciences aims to maximise local and global benefits of NHS, research, industry and community partnerships centred around St Mary's Hospital.
Dr Suki Balendra's appointment is pivotal to implementing the Paddington Life Sciences ambition to become a major force in London's life sciences ecosystem. Suki will work closely with the many life sciences companies already based in Paddington Basin, as well as research and local community partners, to co-design, develop and promote Paddington as a world-leading life sciences cluster, with major acute teaching hospital, St Mary's, at its heart.
The newly formed Paddington Life Sciences Partners group will help co-design, develop and promote Paddington as a world-leading, clinical life sciences cluster with a strong focus on tackling issues of health inequity. Partners will be announced at the formal launch of Paddington Life Sciences in June.
Suki has a wide range of leadership experience with a 20-year background in facilitating, growing, and promoting health research in the UK across sectors including industry, academia, NHS, and central government. She is currently life sciences lead for the National Institute of Health Research (NIHR) Clinical Research Network North West London, and was recently appointed director of the North West London Clinical Trials Alliance which aims to improve access to and the quality of clinical research in the region.
Reflecting on her appointment, Suki said: "Paddington already possesses significant advantages with a broad partnership of higher education, research infrastructure and a healthcare institution that are among the best in the world. With my experience and drive, I am looking forward to building on this strong foundation to develop and deliver the Paddington Life Sciences vision and support wider commercial and innovation activities for the Trust that will accelerate research translation to improve the health of our population."
Suki will also support other strategic partnerships across the Trust as part of its commitment to exploring and building life sciences opportunities.
Dr Bob Klaber, director of strategy, research and innovation at the Trust said: "I'm delighted to welcome Suki as our new director of strategic partnerships for Paddington Life Sciences. She brings a huge amount of knowledge and expertise to the Trust. Her connections across industry and clinical research will help drive the development of Paddington Life Sciences with our partners."
More about Suki
Suki focused her clinical research career within the Diabetes Research Network (DRN) at Imperial College London in a national role. As the industry and portfolio lead at the DRN she had direct responsibility for building and maintaining strategic partnerships with life science companies with exceptional success in bringing more research opportunities in diabetes into the UK.
In 2018 she was seconded to the Office of Life Sciences within the Department of Business and Industrial Strategy. Most recently during the pandemic she provided operational leadership to the NHS Covid vaccine research response in north west London. Suki has a PhD from the University of Warwick, and she is a passionate advocate for UK PLC as the number one destination to conduct clinical trials, in a way that they are open to everyone within the communities we serve.