Meet key people leading life sciences research and redevelopment at Imperial College Healthcare.
Professor Tim Orchard, Chief executive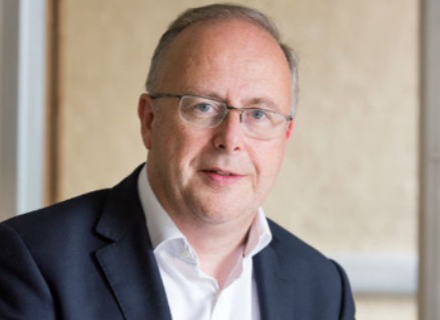 Tim is a consultant physician and gastroenterologist, joining the organisation as a registrar in 2000. He completed his undergraduate medicine degree at Cambridge.
Tim is renowned for his work in the field of inflammatory bowel disease (IBD), and has been the chair of the IBD section of the British Society of Gastroenterology and a national representative on the European Crohn's and Colitis Organisation.
Tim is an accomplished and published author of gastroenterology research in the field of inflammatory bowel disease and is committed to teaching. He is also professor of gastroenterology at Imperial College London. He has been the director of clinical studies at St Mary's Hospital, and chaired the Imperial College DCS Committee. He has a Fellowship of the Higher Education Academy and, in 2000, was honoured with the Ralph Noble Prize by the University of Cambridge.
Tim was appointed chief executive at Imperial College Healthcare in June 2018.
Dr Bob Klaber OBE, Director of strategy, research and innovation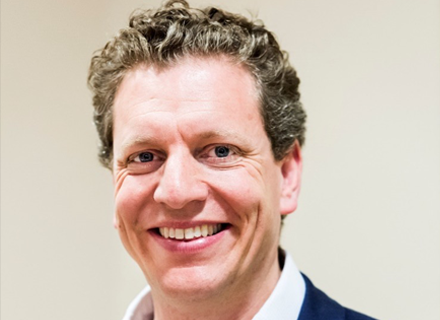 Bob is a consultant general paediatrician and executive director of strategy, research and innovation at Imperial College Healthcare NHS Trust. Bob trained as an educationalist alongside his postgraduate paediatric training in London and has a strong interest in individual and systems learning, quality improvement, behavioural insights work, leadership development and kindness. Bob is also a member of the NHS Assembly.
In 2015 Bob set up a team who continue to drive an ambitious project to create a culture of continuous quality improvement across Imperial College Healthcare. He has worked as Deputy Medical Director and led work on the development and implementation of the Trust's new organisational strategy. In his current, Bob also leads improvement across the Trust. This involves clinical leadership around: redevelopment, including life sciences and sustainability; improving population health; developing the Trust's role as an anchor institution; and reducing health inequalities.
Dr Matthew Tulley, Redevelopment director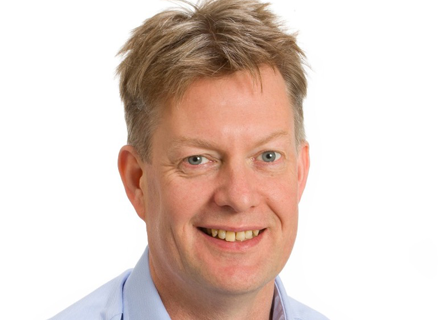 Matthew joined Imperial Healthcare NHS Trust to lead the redevelopment programme in 2020. He has nearly twenty years' experience delivering major complex healthcare projects in London with a total value of circa £2bn.
Matthew's first executive role was Redevelopment Director at Barts Health delivering the £1.2bn new hospital programme creating the 750-bed major trauma Royal London Hospital and specialist cancer and cardiac centre at Barts. Matthew moved to GOSH in 2012 undertaking the master planning for the site and delivering phases 2 and 3 of the redevelopment.
Prior to joining the NHS Matthew worked at Partnerships UK (now the IPA) working on the procurement of major government infrastructure projects.
Allison Phillips, Redevelopment commercial director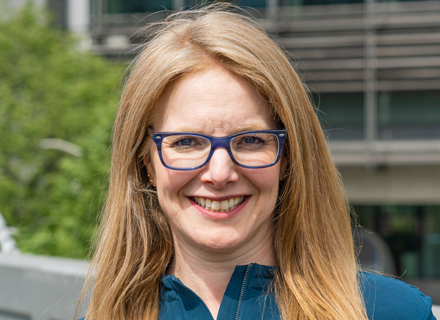 Allison joined the Trust in April 2020. Allison has over 20 years' experience across both the private and public sector delivering complex change and infrastructure projects.
Prior to joining the Trust Allison was the Director of Transformation at Anglia Route, Network Rail. She spent over 12 years at Partnerships UK as a Commercial Projects Director (now the IPA) where she had various Senior roles which included sponsoring Crossrail for 2 years, including successfully renegotiating the £2.3bn loan between DfT and TfL, mobilised and demobilised 2 rail franchises, creating the first Joint Venture Mutual in Government – MyCSP.
Dr Suki Balendra, Life sciences lead, North west London clinical research network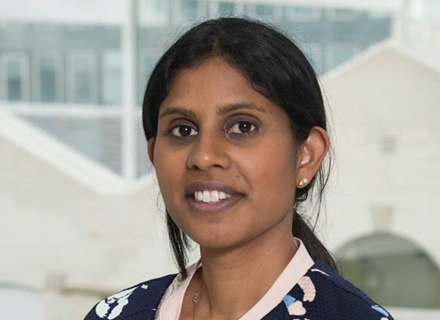 Suki has 20-years' experience in facilitating, growing, and promoting health research in the UK across sectors including industry, academia, NHS, and central government. She currently leads strategic clinical research work with the Life sciences industry in north west London.
Suki focused her clinical research career within the Diabetes Research Network (DRN) at Imperial College in a national role. As the industry and portfolio lead at the DRN she had direct responsibility for building and maintaining strategic partnerships with life science companies with exceptional success in bringing more research opportunities in diabetes into the UK.
In 2018 she was seconded to the Office of Life Sciences within the Department of Business and Industrial Strategy. Most recently during the pandemic she provided operational leadership to the NHS covid vaccine research response in north west London. Suki has a PhD from the University of Warwick, and she is a passionate advocate for UK PLC as the number one destination to conduct clinical trials.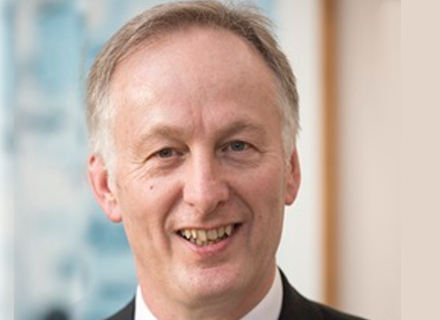 Nick joined the Trust in November 2016 as director of Imperial Private Healthcare, and he leads the private patient activities across all of our hospital sites. Prior to joining the Trust Nick worked for BMI, the largest independent group of hospitals in the UK as an executive director.
He moved into healthcare after senior board director roles in a variety of different companies, both in the UK and internationally. His career began in marketing before moving into business management. After a stint in private equity backed organisations focusing on mergers and acquisitions he joined Nuffield Health to help redevelop one of their flagship hospitals and to work on their strategic plans for health and wellbeing.
Professor Mark Thursz, Imperial biomedical research centre director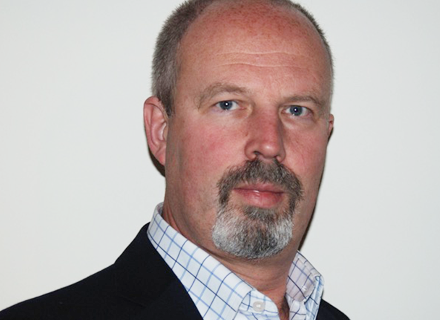 Mark qualified at King's College Hospital, London and trained at St Mary's Hospital and Northwick Park. He is professor of hepatology at Imperial College and the clinical lead for hepatology at the Trust.
Mark's research interests are focussed on the natural history of viral hepatitis and fatty liver disease and the factors which determine chronic infection and progressive liver disease. He has a special interest in the genetic determinants of disease outcomes using genetic association and genome wide scanning to identify causative variants.
Mark is a former secretary of the British Association for Study of the Liver (BASL) and is currently vice-secretary of the European Association for Study of the Liver. In this role he has special responsibility for EU policy and advocacy in Brussels.