14th October 2022
£95 million investment for Imperial Biomedical Research Centre
Imperial College Healthcare NHS Trust and Imperial College London have been awarded more than £95 million to develop and improve care for patients as part of a national funding programme.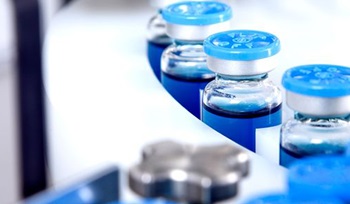 The five-year award from the National Institute for Health and Care Research (NIHR) is for the NHS hosted NIHR Imperial Biomedical Research Centre (BRC), a partnership between the two organisations, and will begin in December 2022.

The NIHR Imperial BRC was first established in 2007 and the latest award of £95.3 million represents a £5.3 million increase on the previous award of £90 million made in 2016. It is one of 20 BRCs across England, which have been awarded a total of nearly £800 million.

The award will be used to support research that translates scientific discoveries into new treatments, diagnostics and medical technologies, benefitting patients and communities locally and internationally. As well as allocating funds for specific research projects, the BRC provides research infrastructure such as equipment, clinical trial capacity and state-of-the-art data handling. It will also work with partners across north-west London, and in Cumbria and Liverpool to extend the impact of research and academic training.

The NIHR Imperial BRC's successful funding application is focused on 14 themes responding to the most pressing local health needs. These include existing research themes – such as cardiovascular, cancer and infection and antimicrobial resistance – as well as new areas of work, such as pregnancy and premature births, respiratory and biomedical engineering.

The themes have four common threads:
Early diagnosis – developing new tests and improving current testing to speed up diagnosis and allow earlier treatment
Precision medicine – tailoring treatment to a patient's specific needs to improve outcomes
Digital health – using computer technology to provide clinicians with more accurate information for better treatment and allow patients to manage their health
Convergence science – bringing different scientific fields together to provide new perspectives and solve complex health research challenges.
Equality, diversity and inclusion (EDI) is crucial to the success of the BRC and this commitment will be underpinned by a new EDI framework to ensure research studies and impact fully reflect the communities and staff it supports. Under the framework, the BRC will work with staff across the NHS Trust and Imperial College London to improve equality of access to research opportunities for staff and the population it serves. The BRC has committed to specific developments including establishing links to networks for Black healthcare professionals, improving equity of access to research trials, providing support for female academics and offering tailored training for non-medics.

The NIHR Imperial BRC has a strong track record in improving how patients are diagnosed and treated. For example, it has been instrumental in the development of a rehabilitation device called GripAble™ which enables people with arm disabilities to do more physical training. Clinical studies involving GripAble have shown that it improves care for stroke and cerebral palsy patients over and above standard care.

The BRC also played a key role in responding to the Covid-19 pandemic, coordinating research initiatives for the diagnosis and treatment of Covid-19 across Imperial College London and Imperial College Healthcare NHS Trust.

Commenting on the award, professor Mark Thursz, Director of the NIHR Imperial Biomedical Research Centre (BRC) said: "This is a fantastic outcome for the NIHR Imperial BRC and the £5.3 million increase will allow us to extend our reach and impact to more of our communities across north west London.

"This award reflects the amazing work of our translational research teams and also the tremendous input of our patients and community partners in shaping the direction of our research. I want to thank all those involved in our BRC for their commitment to excellence and desire to support research that can make a real difference to our population. I am now looking forward to delivering the health research benefits that we have committed to provide over the next five years."

Professor Tim Orchard, chief executive of Imperial College Healthcare NHS Trust, said: "Embedding research and innovation in all aspects of our care means that we are continually learning and improving, benefitting not only our patients and local communities but many others around the world.

"This latest award means we can expand our clinical research capacity further. And we can do even more to connect staff, patients, citizens and academics, building on our strong partnership approach that was highlighted by the NHIR in its review of our application."

Professor Jonathan Weber, dean of the Faculty of Medicine at Imperial College London, said: "This significant award is in recognition of the impact of our research work on a local, national and international level. As the largest award nationally, this is a testament to the excellence of our experimental medicine and this funding will allow us to continue with our vital research and invest in new areas of work so that we can improve outcomes for our patients across north west London and beyond.

"The BRC award is a fantastic example of what can be achieved through partnership working. I want to thank all staff involved in the BRC for their hard work as your contributions are vital to its success."

Professor Hugh Brady, president of Imperial College London, said: "Imperial College London's world-leading research is at the forefront of tackling society's biggest health challenges and essential funding like this allows us to be ever bolder and more ambitious in our mission to make the world healthier, safer, more prosperous and more sustainable."