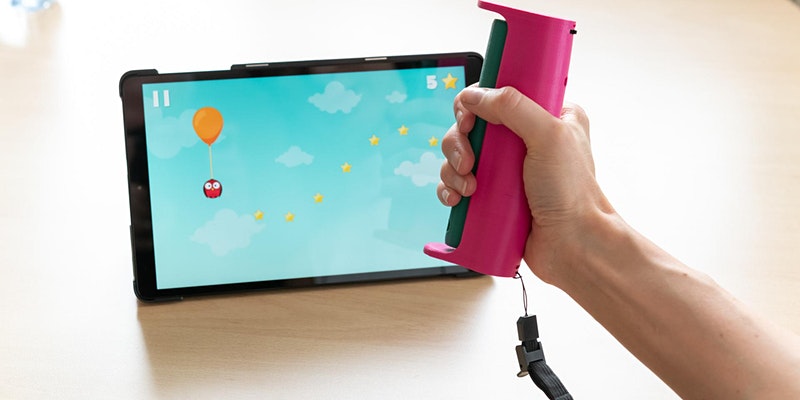 HELPING THOSE WITH ARM DISABILITIES TO DO MORE
Upper limb disability affects millions of people in the UK and worldwide. Physical therapy is beneficial but requires high-intensity, repetitive task training. The intensity and frequency required for improvement can be hard for patients to achieve.

A team of clinicians and academics developed a new device, called GripAble, which uses interactive gaming to stimulate and motivate patients to do their exercises and helps track progress.

Working with occupational therapists, researchers recruited hundreds of patients to test the device. The result is a small, simple mobile device and unique patented sensor mechanism that enables highly-sensitive force measurement, whilst also mimicking the flexibility of everyday objects.

Clinical studies found the device was able to be used by stroke patients and further research showed improvements relative to standard care in people with stroke and cerebral palsy.

By 2019, GripAble prototypes were being used by therapists at Imperial College Healthcare NHS Trust and Imperial Private Healthcare to supplement standard exercises and showing real promise. By 2020, the system was being offered to all patients with arm weakness as part of standard care.

The company has raised £13m private investment, and £3m in government, university and charity grants; employs 30 people; and is used in more than 350 therapy centres across 20 countries.
Find out more about our vision for Paddington Life Sciences
Talk to us now and get involved