Genital reconstructive surgery patient information
Learn more about our genital reconstructive surgery service.
Frequently asked questions
How can I be referred for genital reconstructive surgery?
Patients who wish to explore this option are referred by their GP to a gender identity clinic (GIC), run by a separate mental health trust. Many of our patients attend the GIC run by Tavistock and Portman NHS Foundation Trust. GICs undertake an intensive process of psychological and psychiatric assessment which lasts at least one year, following the patient's change of social gender role. Once the patient has been recommended for genital reconstructive surgery and funding has been confirmed, we arrange an outpatient appointment, check it is clinically safe to perform the surgery, and then schedule treatment.
How many operations do you carry out a year?
We carried out 185 operations in 2017/18, these included some performed at an independent provider under a subcontract.
How long is the wait for genital reconstructive surgery?
Individual patient waits vary according to the needs of the patient. For example, some need months of electrolysis treatment before they are ready for surgery. Once a patient is ready they will be given a date within two to three months to have their surgery. Initial outpatient consultations are normally within two months of referral.
What is the 18-week referral to treatment target and does it apply to this procedure?
The referral to treatment target normally applies to GP referrals, however, the Trust agrees with NHS England that our FGS patients should receive the same services and rights as all other NHS patients and that they should be seen and treated as quickly as possible. We therefore monitor our waiting times against this target, and aim to meet it for all patients. The exception is where patients are not immediately ready for surgery, for example if they need electrolysis treatment first, in which case the waiting time is measured from when the patient is ready to proceed.
Can I go to a private hospital for my surgery?
All patients referred to Imperial College Healthcare NHS Trust are seen and treated at Charing Cross Hospital. We previously referred some patients to an independent hospital through a subcontract, however this ceased from April 2018 following plans for NHS England to contract directly with that hospital.
Gender identity clinics can make NHS referrals to any hospital contracted by NHS England, and they can also make private referrals for self-paying patients who wish to fund their own treatment.
Do you perform any revision surgery?
Revision surgery is occasionally required. Patients previously treated at our Trust who need a revision surgery are put on the waiting list once they have had consultation with the surgeon and have agreed the surgical procedure required.
How can I get more information?
Our service can be contacted on 020 3311 5336, Monday to Thursday, 09.00 to 17.00. Alternatively you can email us at imperial.grs@nhs.net.

Please note that we can only assist with enquiries directly related to the surgery department at Charing Cross Hospital. We are unable to help with enquiries relating to the gender identity clinic run by the Tavistock and Portman NHS Foundation Trust. If you need to contact the gender identity clinic please call 020 8354 8354 or visit www.gic.nhs.uk.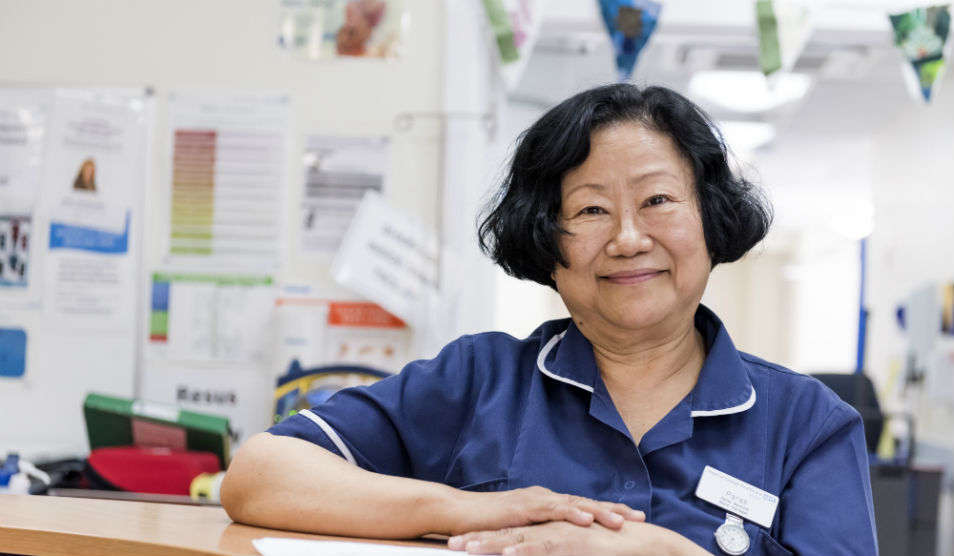 You may need to stay at one of our hospitals to have a procedure or receive treatment, either overnight as an inpatient or during the day as a day patient. Ahead of your inpatient stay, you will usually need to attend a pre-operative assessment appointment.

Find out more about how you can reschedule or cancel your inpatient stay, pre-operative assessments, what to bring with you when you come to hospital and much more.