Genomic testing in the NHS is provided through a national testing network. The North Thames Genomic Laboratory Hub, led by Great Ormond Street NHS Foundation Trust, coordinates all core rare and inherited disease and cancer genomic testing services for the population of north, west and east London, as well as parts of Essex and Hertfordshire.

The pathway below outlines the WGS pathway.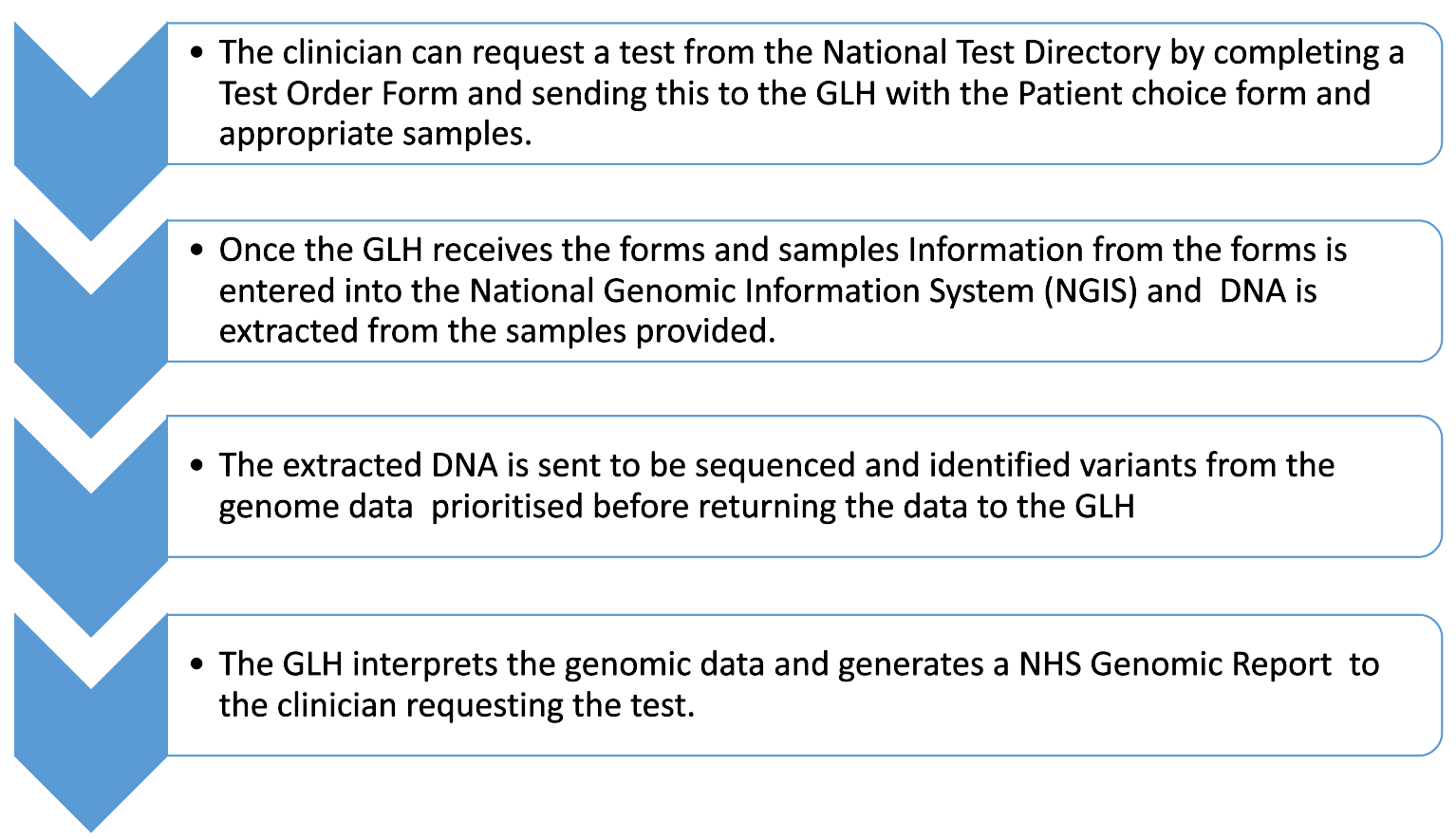 Follow the links below to access more information on the available tests, sample requirements and test request forms.