Help raise funds for or make a donation to Imperial Health Charity to enable improvements for patients and staff, or to one of our other specialist charities.
Become a supporter
A number of independent charities work solely to expand and improve care, services and research in our Trust. They all rely on donations – of money and time – to enable them to provide millions of pounds worth of extra value to our patients and their carers and families. Our charities also provide hugely important support to our staff.
They are:
Imperial Health Charity – the main charity supporting the work of the Trust, raising funds for service improvements, research, facilities, equipment, education and training at all five of our hospitals. It also owns and manages a fantastic art collection on display across our sites.

Donate here


COSMIC – supports St Mary's Hospital's children's intensive care unit by funding personal support for families, improvements in clinical services and research.

Donate here


The Winnicott Foundation – supports our neonatal units at St Mary's and Queen Charlotte's & Chelsea hospitals, helping improve care for premature and sick babies.

Donate here

Fundraising in honour of mum
His mother's determination through years of cancer treatment inspired Ben to organise a sponsored-swim across the English Channel with his friends Richard and Sam to raise funds for Imperial Health Charity. Ben's mum, Karen, received bone marrow treatment for leukaemia at Hammersmith Hospital. Ben, a management consultant from Hackney, said: "It is a testament to the staff's care, my mum's determination and her brilliant donor - her brother - that she is still around today. The money we raised is helping the haematology department at Hammersmith Hospital continue their pioneering research into leukaemia and their brilliant care. Mum has had almost every treatment in the book and we have been lucky that medical science has so far always advanced at each stage she needs more treatment and that she has had access to these drugs."

M&S changing rooms for better care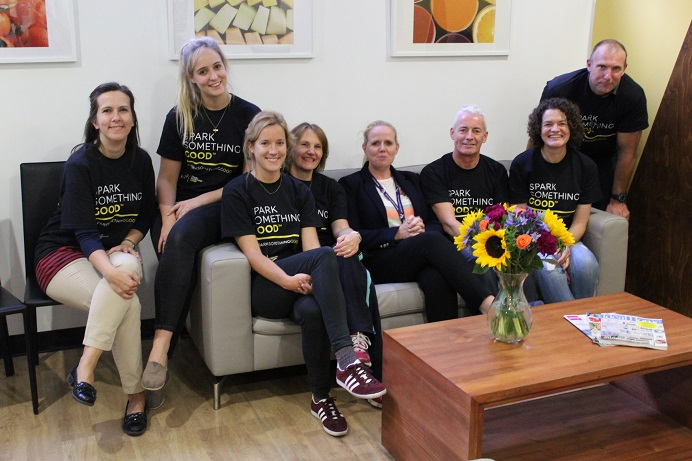 A staff team from Marks & Spencer gave their time and skills via Imperial Health Charity to transform an outpatient area at St Mary's Hospital into a modern, comfortable lounge where patients can wait in comfort to complete their discharge from hospital. As well as fresh paint and flooring, the team came up with new sofas, chairs, screens and tables. The renovation was one of a programme of 24 M&S community projects across London called Spark something good.
Trust service manager Rebecca Campbell said:



"The room looks so comfortable and inviting – it's giving patients a much better experience."
A family's commitment to raising funds following life-saving care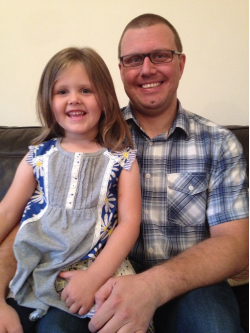 Since John's 9-week old daughter Amelia received life-saving intensive care at St Mary's Hospital, he and his wife Michelle have become active fundraisers. Children's intensive care unit doctors at St Mary's Hospital diagnosed and responded to Amelia's rare form of bacterial meningitis. Alongside the emotional support John and Michelle received, COSMIC provided local hotel accommodation so the family could stay together.
John said:



"Without them, the most difficult times of our lives would've been so much harder as we wouldn't have been able to be near our baby girl whilst she battled to stay alive."
Since Amelia's successful treatment, the whole family has become in involved in fundraising, with John cycling from London to Paris with Team COSMIC in 2012, running the 2014 London Marathon, and all the family joining sponsored walks as part of the COSMIC walkers.