Stay up-to-date with Trust plans, developments and opportunities to help support and shape our services.
Become a member
The easiest way to get involved is to become a member. Membership is free and open to all patients and carers – past and present – as well as local residents, staff and partners.
We'll keep you informed about what's going on in the Trust and the sorts of help and input we would really appreciate. It's up to you how much – or how little – you want to get involved.

This could include taking part in a 'co-design' event, where patients and local residents come together with staff to help solve a particular service challenge, or testing out new patient information or website content for us. There are also opportunities for you to meet our clinicians and managers, to find out more about our work and to feedback your thoughts and ideas directly.

As a member, you will receive our bi-monthly membership e-newsletter and invitations to events, including our annual general meeting, as well as involvement opportunities.

To become a member, you just need to complete and submit this simple form. If you want to know more, please contact imperial.membership@nhs.net
Re-designing clinic 8
A series of 'co-design' events involving around 100 staff, patients and their families has resulted in a new way of providing outpatient cancer care. The new-look clinic 8 at Charing Cross Hospital was redesigned directly in response to patient feedback. Instead of patients waiting to see their clinicians in a traditional consulting room, the clinic is now organised around a hub and spokes model. The clinical team operates from a central hub where they can share and co-ordinate information and actions, and they go into see patients in the individual consultation rooms that form the spokes. This allows patients time and space to consider and absorb what can often be challenging information. A refurbished reception area and a new 'check-out' desk completed the redesign, helping patients to be clear about what is happening at all stages of their patient journey and what information and support is available to them.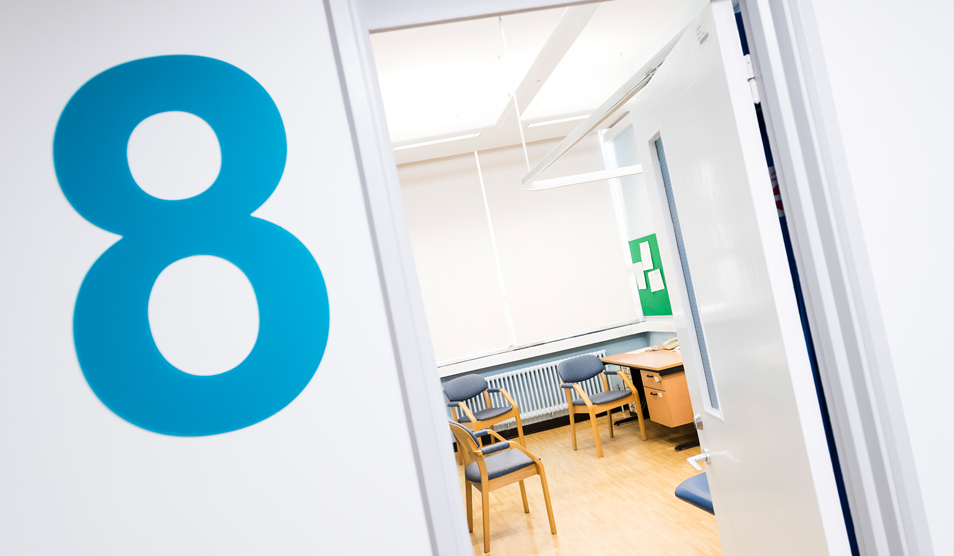 Improving our website
At the very start of a project to redevelop our website, a group of 20 patients and local people took part in a workshop to help discover what users most wanted from our online resources. The group continued to provide support throughout the project, taking part in user-testing of prototypes and feeding back on new content – both in small groups and individually, using their PCs at home. This input guided and supported a fundamental reorganisation and re-prioritisation of our website, its content and functionality. We hope to benefit from similar involvement as we continue with the next phases of our digital improvements.