Miss Lisa Webber
Consultant gynaecologist and subspecialist in reproductive medicine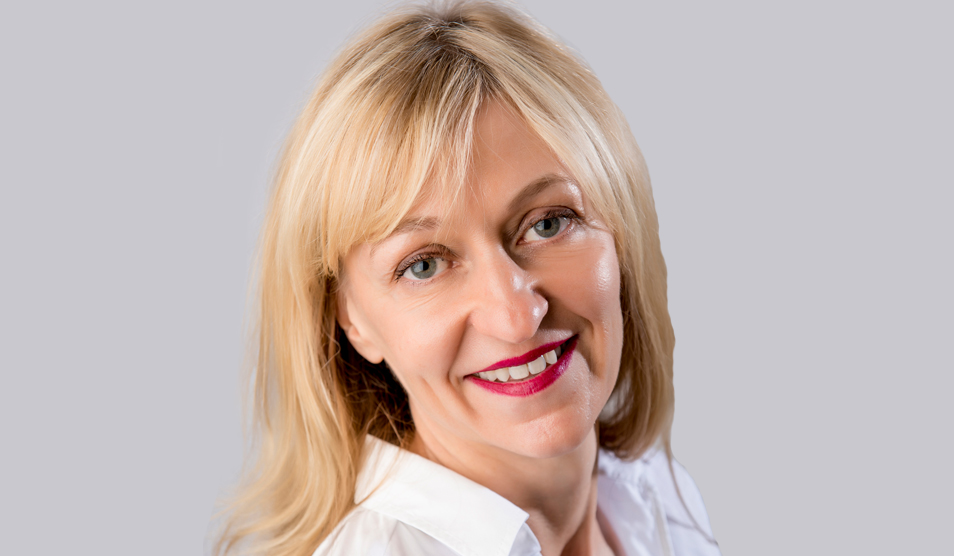 Patient age group

Adults

Consultant registered on

31/07/1991

Primary medical qualifications

BMBCh

Gender

Female

Services

Hospitals
Contact
Phone

020 3312 1486

Gloria Baptiste, secretary
Background
Miss Lisa Webber is a consultant gynaecologist and Royal College of Obstetricians and Gynaecologists (RCOG) accredited subspecialist in reproductive medicine. She graduated from Oxford University Medical School and later obtained her PhD at Imperial College London, studying the development of preantral follicles in the normal and polycystic ovary. She specialises in disorders of ovarian function and all aspects of polycystic ovary syndrome, including the fertility and non-reproductive effects. She was previously a consultant at University College Hospital NHS Trust before re-joining Imperial College Healthcare. Lisa co-chaired the European Society of Human Reproduction and Embryology (ESHRE) guideline on premature ovarian insufficiency published in December 2015. She has published in The Lancet, Journal of Clinical Endocrinology & Metabolism and the Journal of Endocrinology. She was a contributing author to the Oxford Textbook of Medicine (5th edition), the Oxford Textbook of Endocrinology and Diabetes and co-author of a patient information book entitled Infertility: The Facts.
Expertise
Fertility, polycystic ovary syndrome, ovulation induction, premature ovarian insufficiency, amenorrhoea and irregular periods
Research & publications
ESHRE Guideline on Management of Premature Ovarian Insufficiency 2015
ESHRE Guideline on Management of Premature Ovarian Insufficiency - Patient versions 2017 Co-Chair of Guideline Development Group and contributing author
Webber L, Anderson, RA, Davies M, Janse F, Vermeulen N. (2017) HRT for women with premature ovarian insufficiency: a comprehensive review Hum Reprod Open 2017 (2): hox007. DOI : https://doi.org/10.1093/hropen/hox007
Mavrelos D, Al Chami A, Talaulikar V, Burt E, Webber L, Ploubidis G2, Yasmin E. (2016 ) Variation in antral follicle counts at different times in the menstrual cycle: does it matter? Reprod Biomed Online. Aug;33(2):174-9. doi: 10.1016/j.rbmo.2016.04.012. Epub 2016 May 5 .
Sam AH, Busbridge M, Amin A, Webber L, White D, Franks S, Martin NM, Sleeth M, Ismail NA, Daud NM, Papamargaritis D, Le Roux CW, Chapman RS, Frost G, Bloom SR, Murphy KG. (2013) Hepcidin levels in diabetes mellitus and polycystic ovary syndrome. Diabet Med. Dec;30(12):1495-9. doi: 10.1111/dme.12262.
Stubbs SA, Webber LJ, Stark J, Rice S, Margara R, Lavery S, Trew GH, Hardy K, Franks S. (2013) Role of Insulin-like growth factors in initiation of follicle growth in normal and polycystic human ovaries. J Clin Endocrinol Metab. Aug;98(8):3298-305. doi: 10.1210/jc.2013-1378.
Barber TM, Webber L, Conway GS, McCarthy MI, Franks S. (2011) Determinants of dyslipidaemia in probands with polycystic ovary syndrome and their sisters. Joharatnam J, Clin Endocrinol (Oxf). Jun;74(6):714-9
Franks S, Webber LJ, Goh M, Valentine A, White DM, Conway G, Wiltshire S & McCarthy M (2008) Ovarian morphology is a marker of heritable biochemical traits in sisters with polycystic ovaries. J Clin Endocrinol Metab. Sept; 93: (9) 3396-3402
Webber LJ, Stubbs SA, Stark J, Margara RA, Trew GH, Lavery SA, Hardy K, Franks S. (2007) Prolonged survival in culture of preantral follicles from polycystic ovaries. J Clin Endocrinol Metab. May;92(5):1975-8. Epub 2007 Mar 6 .
Forsdike RA, Hardy K, Bull L, Stark J, Webber LJ, Stubbs S, Robinson JE, Franks S. (2007) Disordered follicle development in ovaries of prenatally androgenized ewes. J Endocrinol. Feb;192(2):421-8 .
S Stubbs, K Hardy, P Da Silva-Buttkus, J Stark, LJ Webber, A Flanagan, APN Themmen, JA Visser, NP Groome, & S Franks (2005) Anti-Mullerian hormone (AMH) protein expression is reduced during the initial stages of follicle development in human polycystic ovaries Journal of Clinical Endocrinology & Metabolism Oct 90(10):5536-5543
Webber LJ, Stubbs S, Stark J, Trew GH, Margara R, Hardy K & Franks S (2003) Formation and early development of follicles in the polycystic ovary The Lancet 362 :1017-1021
Private practice