Professor Jonathan Valabhji OBE
Consultant Diabetologist and Professor of Practice (Diabetes)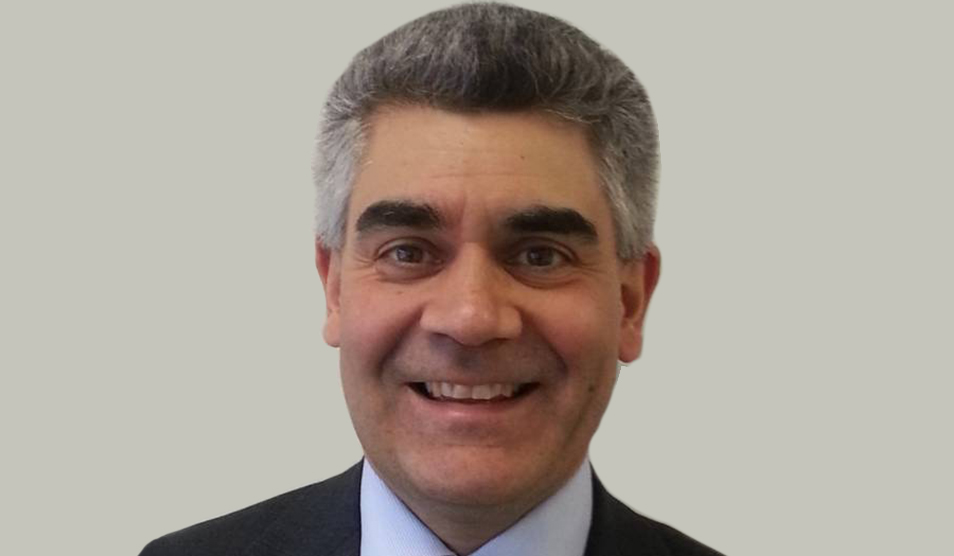 Patient age group

Adults

Consultant registered on

02/08/1991

Primary medical qualifications

BSC MB BS MD FRCP

Gender

Male

Services

Hospitals
Contact
Phone

020 3312 6876

Becci Flitt, secretary

020 3312 1253

Claudette Lynch, secretary
Background
Professor Jonathan Valabhji is national clinical director for diabetes and obesity at NHS England. He is a consultant diabetologist at St Mary's Hospital, Imperial College Healthcare NHS Trust and so remains highly active at the clinical coalface. The published clinical outcomes from his multidisciplinary diabetic foot service at the Trust are comparable to the best centres internationally. He is professor of practice (diabetes) at Imperial College London, with a current research focus on diabetic foot disease as well as on diabetes population level health.

As national clinical director, he is clinical lead for the NHS England Diabetes Programme, including both the diabetes treatment and care programme and the Healthier You: NHS diabetes prevention programme, a collaboration between NHS England, Public Health England and Diabetes UK that in Summer 2018 saw England become the first country in the world to achieve full national coverage with an evidence-based Type 2 diabetes prevention programme.

He qualified in 1990 from St Bartholomew's Hospital Medical College, London.
Expertise
Diabetes, diabetic foot disease, Type 1 diabetes
Research & publications
How do we identify people at high risk of Type 2 diabetes and help prevent the condition from developing?
Fagg J, Valabhji J.
Diabet Med. 2018 Nov 22. doi: 10.1111/dme.13867. [Epub ahead of print] Review.
PMID: 30466172

National public health system responses to diabetes and other important noncommunicable diseases : Background, goals, and results of an international workshop at the Robert Koch Institute.
Reitzle L, Hansen S, Paprott R, Achtermann W, Baumert J, Bogaert P, Curt L, Diem P, Du Y, Eiser S, Fitzpatrick J, Heidemann C, Jousilahti P, Kulzer B, Lindström J, Neuhauser H, van Oyen H, Pelletier L, Schmidt C, Valabhji J, Weitgasser R, Ziese T, Zahn D, Scheidt-Nave C.
Bundesgesundheitsblatt Gesundheitsforschung Gesundheitsschutz. 2018 Oct;61(10):1300-1306. doi: 10.1007/s00103-018-2806-z. Review.
PMID: 30191268

Financial disincentives? A three-armed randomised controlled trial of the effect of financial Incentives in Diabetic Eye Assessment by Screening (IDEAS) trial.
Judah G, Darzi A, Vlaev I, Gunn L, King D, King D, Valabhji J, Bicknell C.
Br J Ophthalmol. 2018 Aug;102(8):1014-1020. doi: 10.1136/bjophthalmol-2017-311778. Epub 2018 May 23.
PMID: 29793929

Type 2 diabetes mellitus in older people: a brief statement of key principles of modern day management including the assessment of frailty. A national collaborative stakeholder initiative.
Strain WD, Hope SV, Green A, Kar P, Valabhji J, Sinclair AJ.
Diabet Med. 2018 Jul;35(7):838-845. doi: 10.1111/dme.13644. Epub 2018 May 6. Review.
PMID: 29633351

Progress of the Healthier You: NHS Diabetes Prevention Programme: referrals, uptake and participant characteristics.
Barron E, Clark R, Hewings R, Smith J, Valabhji J.
Diabet Med. 2018 Apr;35(4):513-518. doi: 10.1111/dme.13562. Epub 2017 Dec 28.
PMID: 29266374

Using data to tackle the burden of amputation in diabetes.
Jeffcoate W, Barron E, Lomas J, Valabhji J, Young B.
Lancet. 2017 Oct 21;390(10105):e29-e30. doi: 10.1016/S0140-6736(17)32401-7. Epub 2017 Sep 11. No abstract available.
PMID: 28911921

Incentives in Diabetic Eye Assessment by Screening (IDEAS) trial: a three-armed randomised controlled trial of financial incentives.
Judah G, Darzi A, Vlaev I, Gunn L, King D, King D, Valabhji J, Bishop L, Brown A, Duncan G, Fogg A, Harris G, Tyacke P, Bicknell C.
Southampton (UK): NIHR Journals Library; 2017 Mar.
PMID: 28375591

Effectiveness of the influenza vaccine in preventing admission to hospital and death in people with type 2 diabetes.
Vamos EP, Pape UJ, Curcin V, Harris MJ, Valabhji J, Majeed A, Millett C.
CMAJ. 2016 Oct 4;188(14):E342-E351. Epub 2016 Jul 25.
PMID: 27455981

Incentives in Diabetic Eye Assessment by Screening (IDEAS): study protocol of a three-arm randomized controlled trial using financial incentives to increase screening uptake in London.
Judah G, Vlaev I, Gunn L, King D, King D, Valabhji J, Darzi A, Bicknell C.
BMC Ophthalmol. 2016 Mar 18;16:28. doi: 10.1186/s12886-016-0206-4.
PMID: 26993471

Rachel Clark and colleagues reply to Eleanor Barry and colleagues.
Clark R, Valabhji J, Tedstone A, Ansari L, O'Brien J.
BMJ. 2015 Oct 8;351:h5301. doi: 10.1136/bmj.h5301. No abstract available.
PMID: 26451005

Changes in health in England, with analysis by English regions and areas of deprivation, 1990-2013: a systematic analysis for the Global Burden of Disease Study 2013.
Newton JN, Briggs AD, Murray CJ, Dicker D, Foreman KJ, Wang H, Naghavi M, Forouzanfar MH, Ohno SL, Barber RM, Vos T, Stanaway JD, Schmidt JC, Hughes AJ, Fay DF, Ecob R, Gresser C, McKee M, Rutter H, Abubakar I, Ali R, Anderson HR, Banerjee A, Bennett DA, Bernabé E, Bhui KS, Biryukov SM, Bourne RR, Brayne CE, Bruce NG, Brugha TS, Burch M, Capewell S, Casey D, Chowdhury R, Coates MM, Cooper C, Critchley JA, Dargan PI, Dherani MK, Elliott P, Ezzati M, Fenton KA, Fraser MS, Fürst T, Greaves F, Green MA, Gunnell DJ, Hannigan BM, Hay RJ, Hay SI, Hemingway H, Larson HJ, Looker KJ, Lunevicius R, Lyons RA, Marcenes W, Mason-Jones AJ, Matthews FE, Moller H, Murdoch ME, Newton CR, Pearce N, Piel FB, Pope D, Rahimi K, Rodriguez A, Scarborough P, Schumacher AE, Shiue I, Smeeth L, Tedstone A, Valabhji J, Williams HC, Wolfe CD, Woolf AD, Davis AC.
Lancet. 2015 Dec 5;386(10010):2257-74. doi: 10.1016/S0140-6736(15)00195-6. Epub 2015 Sep 14.
PMID: 26382241
Gibbons DC, Soljak MA, Millett C, Valabhji J, Majeed A, (2014), Use of hospital admissions data to quantify the burden of emergency admissions in people with diabetes mellitus. Diabetic Medicine, 31 971-975. Impact Factor (IF): 2.902
Calderon-Larranaga A, Soljak M, Cecil E, Valabhji J, Bell D, Prados Torres A, Majeed A, (2014), Does higher quality of primary healthcare reduce hospital admissions for diabetes complications? A national observational study. Diabet Med., 31 657-665. IF: 2.902.
Valabhji J, Marshall RC, Lyons S, Bloomfield L, Hogg D, Rosenfeld P, Gabriel CM, (2012), Asymmetrical attenuation of vibration sensation in unilateral diabetic Charcot foot neuroarthropathy. Diabetic Medicine, 29(9): 1191-1194. IF: 2.902
Patel DC, Albrecht C, Pavitt D, Paul V, Pourreyron C, Newman SP, Godsland IF, Valabhji J, JohnstonDG, (2011), Type 2 diabetes is associated with reduced ATP-binding cassette transporter A1 gene expression, protein and function. PLoS One., 6(7): e22142. IF: 4.090
J Valabhji, (2011), Immunosuppression therapy post-transplantation can be associated with a different clinical phenotype for diabetic charcot foot neuroarthropathy. Diabetes Care, 34 e135. IF: 8.087
Fikri R, Bicknell C, Bloomfield L, Lyons S, Samarasinghe D, Gibbs RGJ, Valabhji J, (2011), Awaiting auto-amputation: a primary management strategy for digital gangrene in diabetic foot disease. Diabetes Care, 34 e134. IF: 8.087
J Valabhji, RGJ Gibbs, L Bloomfield, S Lyons, D Samarasinghe, P Rosenfeld, CM Gabriel, D Hogg, CD Bicknell, (2010), Matching the numerator with an appropriate denominator to demonstrate low amputation incidence associated with a London hospital multidisciplinary diabetic foot clinic. Diabetic Medicine, 27 1304-1307. IF: 2.902.
Vamos EP, Bottle A, Edmonds ME, Valabhji J, Majeed A, Millett C, (2010), Changes in the incidence of lower extremity amputations in individuals with and without diabetes in England between 2004 and 2008. Diabetes Care, 33: 2592-2597. IF: 8.087
Thorning C, Gedroyc WMW, Tyler PA, Dick EA, Hui E, Valabhji J (2010), Midfoot and hindfoot bone marrow oedema identified by magnetic resonance imaging in feet of subjects with diabetes and neuropathic ulceration is common but of unknown clinical significance. Diabetes Care, 33 1602-1603. IF: 8.087
Valabhji J, Oliver N, Samarasinghe D, Mali T, Gibbs RGJ, Gedroyc WMW (2009), Conservative management of diabetic forefoot ulceration complicated by underlying osteomyelitis: the benefits of magnetic resonance imaging. Diabetic Medicine; 26: 1127 -1134. IF: 2.902
Yee MS, Pavitt DV, Richmond W, Cook HT, McLean AG, Valabhji J, Elkeles RS, (2009), Changes in lipoprotein profile and urinary albumin excretion in familial LCAT deficiency with lipid lowering therapy. Atherosclerosis; 205(2):528-32. IF: 3.794
George PM, Valabhji J, Dawood M, Henry JE (2005), Screening for Type 2 diabetes in the accident and emergency department. Diabetic Medicine, 22 (12): 1766-1769. IF: 2.902
Albrecht C, Simon-Vermot I, Elliot JI, Higgins CF, Johnston DG, Valabhji J, (2004), Leukocyte ACBA1 gene expression is associated with fasting glucose concentration in normoglycaemic men. Metabolism, 53 (1): 17-21. IF: 2.664
Valabhji J, Watson M, Wassouf S, Bridges N, Poulter C, Elwig C, Cox J, Robinson S, Elkeles RS, (2003), Type 2 Diabetes presenting as Diabetic Ketoacidosis in Childhood. Diabetic Medicine 20: 416-417. IF: 2.902
Valabhji J, Donovan J, McColl AJ, Schachter M, Richmond W, Elkeles RS, (2002), Rates of cholesterol esterification and esterified cholesterol net mass transfer in type 1 diabetes. Diabetic Medicine 19 (5): 424-428. IF: 2.902
Valabhji J, McColl AJ, Schachter M, Richmond W, Elkeles RS, (2001), High-density lipoprotein composition and paraoxonase activity in type 1 diabetes. Clinical Science 101: 659-670. IF: 4.317
Valabhji J, McColl AJ, Richmond W, Schachter M, Rubens M, Elkeles RS, (2001), Total antioxidant status and coronary artery calcification in type 1 diabetes. Diabetes Care 24 (9): 1608-1613. IF: 8.087
Valabhji J, Donovan J, Kyd PA, SchachterM, Elkeles RS, (2001), The relationship between active renin concentration and plasma renin activity in type 1 diabetes. Diabetic Medicine 18 (6): 451-458. IF: 2.902
Valabhji J, Dhanjil S, Nicholaides AN, Elkeles RS, Sharp P (2001), Correlation between carotid artery distensibility and serum vascular endothelial growth factor (VEGF) concentrations in type 1 diabetic and non-diabetic subjects. Metabolism, 50 (7): 825-829. IF: 2.664
Valabhji J, Robinson S, Poulter C, Robinson ACJ, Kong C, Henzen C, Gedroyc WMW, Feher MD, Elkeles RS (2000), Prevalence of renal artery stenosis in subjects with type 2 diabetes and coexistent hypertension. Diabetes Care 23: 539-543. IF: 8.087
Sharp PS, Al-Mrayat M, Valabhji J, Kearney TM, Wright D, (1998), Serum levels of vascular endothelial growth factor in diabetic subjects: the relationship with blood pressure. Diabetologia 41 (8): 984. IF: 6.814
Remedios D, Valabhji J, Oelbaum R, Sharp P, Mitchell R, (1998), 99mTc-Nanocolloid scintigraphy for assessing osteomyelitis in diabetic neuropathic feet. Clinical Radiology 53 (2): 120-125. IF: 1.665
Valabhji J, (Dec 2013), Excess inpatient mortality for those with diabetes in England. Diabetic Medicine; 30(12):1391-2. IF: 2.902
Valabhji J, Elkeles RS, (2001), Type 1 diabetes and ageing: does LDL oxidation mediate their associations with coronary heart disease? European Heart Journal 22: 2045-2047. IF: 10.478
Valabhji J, Robinson S (2001), Diabetes and lipids - a conundrum. Diabetic Medicine 18: 250. IF: 2.902
Robinson S, Valabhji J, Schachter M, (2001), NICE's guidance suggests using rosiglitazone in type 2 diabetes later than is ideal. British Medical Journal 322: 491. IF: 14.093
Sood HS, Maruthappu M, Valabhji J, (2015), The National Diabetes Prevention Programme: a pathway for prevention and wellbeing. Br J Gen Pract. 65 336-337
Jeffcoate W, Holman N, Rayman G, Valabhji J, Young B (2014), The New National Diabetes Footcare Audit of England and Wales. Diabetic Med. In Press. IF: 2.902
Valabhji J, (2012), Foot problems in patients with diabetes and chronic kidney disease. Journal of Renal Care Feb;38 Suppl 1:99-108. doi: 10.1111/j.1755-6686.2012.00284.x
Valabhji J, (2011), Reducing Amputations at a multidisciplinary diabetic foot clinic. The Diabetic Foot Journal 14 82-87
Levy MJ, Valabhji J (2008), The diabetic foot. Surgery 26 (1): 25-28
Valabhji J, Elkeles RS,(2002), Non-invasive measurement of coronary heart disease using electron beam computed tomography. Current Opinions in Lipidology 13 (4): 409-414. IF: 6.086
Valabhji J, Elkeles RS, (2002), Macrovascular disease in diabetes. Medicine 2002 30 (2): 47-50
Valabhji J, Elkeles RS (2000), Are surrogate end-point studies worth the effort? Current Controlled Trials in Cardiovascular Medicine 1: 72-75. IF: 2.330
Amin T, Poon LC, Teog TG, Moorthy K, Robinson S, Neary N, Valabhji J (2015), Management of hypertriglyceridaemia-induced acute pancreatitis in pregnancy. J Matern Fetal Neonatal Med. 2015 28 954-958
Valabhji J, Johnston DG, Bellamy M, Davies W, Bain BJ, (2000), Systemic mastocytosis can present as unexplained loss of consciousness. Journal of the Royal Society of Medicine 93:141-142. IF: 1.411
Valabhji J, Robinson S, Elkeles RS, (2000), Hepatic abscess in a diabetic patient. Postgraduate Medical Journal 76 (902): 797-798. IF: 1.939
Private practice