Professor Catherine Nelson-Piercy
Consultant obstetric physician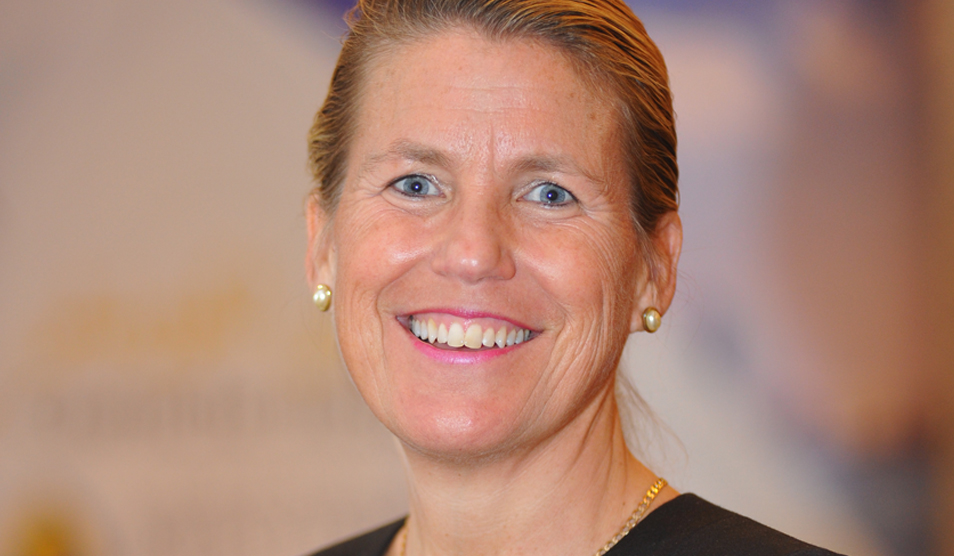 Patient age group

Adults

Consultant registered on

13/07/1987

Primary medical qualifications

MBBS

Foreign languages

Gender

Female

Services

Hospitals
Contact
Phone

020 3313 3267

Karen Dolan, secretary
Background
Professor Catherine Nelson-Piercy is a consultant obstetric physician at Imperial College Healthcare NHS Trust and Guy's and St. Thomas' Hospitals Trust. In 2010 she was awarded the title of professor of obstetric medicine at King's College London. Her undergraduate studies were at King's College, Cambridge University and St Bartholomew's Hospital. She trained as a physician and was taught obstetric medicine by Professor Michael de Swiet.
Professor Nelson-Piercy is the immediate past president of the International Society of Obstetric Medicine (ISOM). She is founding co-editor in chief of the journal 'Obstetric Medicine: the medicine of pregnancy.
Expertise
Medical problems in pregnancy
Research & publications
Professor Nelson-Piercy has been involved in the development of several evidence-based national guidelines, notably for contraception in women with heart disease, BTS / SIGN guidelines for management of asthma in pregnancy, as well as Royal College of Obstetricians and Gynaecologists green-top guidelines on reducing the risk of thromboembolism during pregnancy, birth and the puerperium and management of nausea vomiting of pregnancy and hyperemesis gravidarum.
She has over 200 publications, has edited five books and has written the successful Handbook of Obstetric Medicine, now in its fifth edition. She is also one of the central physician assessors for the Confidential Enquiry into Maternal Deaths in the UK.
Her recent publications include:
Soh, M.C., Nelson-Piercy, C., Westgren, M., McCowan, L., Pasupathy, D. (2017) Do adverse pregnancy outcomes contribute to accelerated cardiovascular events seen in young women with systemic lupus erythematosus? Lupus. Jan 1:961203317719146. doi: 10.1177/0961203317719146. [Epub ahead of print]
Pottinger, E.M., Woolf, R.T., Exton, L.S., Burden, A.D., Nelson-Piercy, C., Smith, C.H. (2017) Exposure to biologic therapies during conception and pregnancy: a systematic review. Br J Dermatol. Jul 18. doi: 10.1111/bjd.15802. [Epub ahead of print]
McIlroy, E., Sethuraman, R., Woograsingh, R., Nelson-Piercy, C., Gilbert-Kawai, E. (2017) Severe Postpartum Headache and Hypertension Caused by Reversible Cerebral Vasoconstriction Syndrome: A Case Report. A A Case Rep. 2017 Jul 10. doi: 10.1213/XAA.0000000000000595. [Epub ahead of print]
Fuller, G.W., Nelson-Piercy, C., Hunt, B.J., Lecky, F.E., Thomas, S., Horspool, K., Goodacre, S. (2017) Consensus-derived clinical decision rules to guide advanced imaging decisions for pulmonary embolism in pregnancy and the postpartum period. Eur J Emerg Med. 2017 Jul 3. doi: 10.1097/MEJ.0000000000000477. [Epub ahead of print]
Leach, J.P., Smith, P.E., Craig, J., Bagary, M., Cavanagh, D., Duncan, S., Kelso, A.R.C., Marson, A.G., McCorry, D., Nashef, L., Nelson-Piercy, C., Northridge, R., Sieradzan, K., Thangaratinam, S., Walker, M., Winterbottom, J., Reuber, M. (2017)Epilepsy and Pregnancy: For healthy pregnancies and happy outcomes. Suggestions for service improvements from the Multispecialty UK Epilepsy Mortality Group. Seizure. Aug;50:67-72. doi: 10.1016/j.seizure.2017.05.004. Epub 2017 Jun 1. Review.