Patient and public involvement
Our patient and public involvement strategy sets out our objectives and plans to ensure our organisation listens and responds to the needs and preferences of our patients and communities.
Our patient and public strategy plans to ensure our organisation listens and responds to the needs and preferences of our patients and communities. Our goal is for:
all patients to feel that they are understood, heard, and have control and choice over their health and care so that it meets their specific needs.
as many patients, families, carers and local residents as possible to feel encouraged and supported to take an active role in their own health as well as in shaping and delivering the care we provide to help ensure it better reflects patients' needs.
a core group of patients, carers and local people to be able to directly influence the development and delivery of our organisational strategy to help us ensure we are making the best use of all of the insight, skills and knowledge available to us.
Our strategic lay forum
Our strategic lay forum was established in November 2015 to help establish a clear vision for effective patient and public involvement across the Trust. It has members from a wide range of backgrounds and experience. Its role is to oversee the Trust's involvement strategy, provide advice and feedback and ensure the Trust's plans and major initiatives are appropriately shaped by the needs and preferences of patients and local communities.
Read about our progress on our involvement strategy in the annual review from the strategic lay forum. This also includes priorities for the coming year
Strategic lay forum minutes
Meet our strategic lay forum members
Trish Longdon
Strategic lay forum chair
Trish has held senior positions in the public and voluntary sectors, including board positions at District Audit and the Audit Commission. She has served as Deputy Parliamentary and Health Service Ombudsman investigating complaints about government and the NHS. Trish was previously the chair of the Appointments Committee of the General Dental Council. Trish has also undertaken value for money studies of the NHS.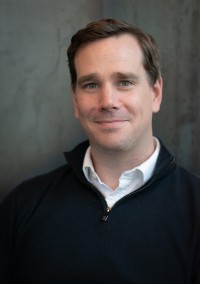 Ed Lowther
Strategic lay forum deputy co-chair
Ed is currently the head of advisory services for The Soke, a private mental health services provider. Prior to this, Ed had a number of roles across the private and public sectors, including an eight year career with the British military. It was while serving in the military that Ed developed his interest in serving local communities and moving to Hammersmith and Fulham.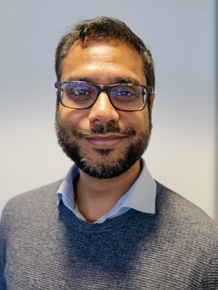 Shanaka Dias
Strategic lay forum deputy co-chair
Shanaka has had a career working as a consultant within IT and data projects for 20 years. He currently works with charities and social businesses focusing on governance and improving organisations through better use of their user data and analytics. Shanaka was previously a board member and chair for the as well as chair of the quality improvement committee for the City of Westminster College on a voluntary basis. He is a patient of the Trust and also volunteers with Tango for Balance which works with patients with Parkinson's disease and ones with COPD (chronic obstructive pulmonary disease).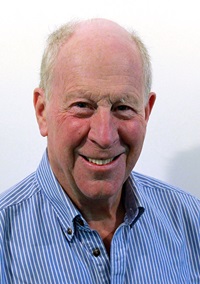 John Black
Strategic lay forum member
John was formerly a TV director and producer and his work includes Doctor Who and documentaries. He was born in Africa and grew up there before returning to Scotland, aged ten. He studied at his home university – St Andrews, and holds an MA in social sciences. He has a huge interest in health, which led him in 1999 to attend post-grad courses in sports physiology and sports medicine at Brunel University and ran his own Pilates studio in Chiswick for ten years. John has volunteered as a teacher of English in the developing world for a month a year for the last five years. He is keen to give something back to the community through his work on the strategic lay forum.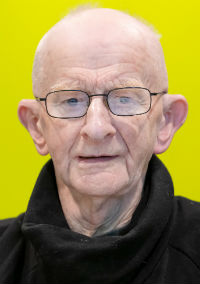 Graeme Crawford
Strategic lay forum member
Graeme was previously a solicitor initially in private practice dealing with criminal cases and also negotiating corporate contract agreements. He has studied business administration receiving a bachelor of art (honours) and also a higher national diploma. He has also developed an interest in customer service experience during his career working with/for commercial organisations along with developing skills in marketing and sales. Graeme has worked for organisations such as Oracle, Nortel Networks, Orange and Dell via Harte-Hanks CRM Services Ltd and Autobar Beverage Systems Ltd (now Pelican Rouge). Currently, Graeme is volunteering using his skills to help benefit others with his volunteering work.
Olivia Freeman
Strategic lay forum member
Olivia has been working with Imperial College Healthcare NHS Trust for many years to improve patient experience. She is a committee member for Hammersmith and Fulham Healthwatch, and a steering group member of PLACE (patient-led assessment of the care environment) and is also an experienced patient assessor. She represents Healthwatch on north west London Collaborative CCG Integrated Lay Partners. She is on the steering group for Hammersmith and Fulham Accountable Care Partnership. She has represented North West London CCG on the steering group for the closure of the emergency care unit at Hammersmith Hospital. Olivia now sits on the Patient Participation Network for Emergency Care and represents that group on the London Urgent and Emergency Care Transformation and Delivery Board.
John Norton
Strategic lay forum member
John is a former solicitor and was a managing director at Hambros Bank. He was educated at Winchester College followed by two years in the military. He holds two BAs, one in history and one in philosophy, and an MA in political philosophy. He wants to help involve users in the design and delivery of integrated care services. He has been a north west London lay partner advisory group member since 2013 and is the patient safety champion for Imperial College Health Partners. He is chairman of the patient participation group at Cavendish Health Centre, and is a trustee for Age UK (Westminster). He is also a council member of three sections at the Royal Society of Medicine.
Sonia Ann Richardson
Strategic lay forum member
Sonia has had a long career as a senior manager in health and social care. She has worked for a number of organisations including the The Royal Borough of Kensington & Chelsea and the East London and City Health Authority. Sonia has an interest in patient and public involvement at Imperial College Healthcare NHS Trust and has used the Trust's services herself. Her experience as a lay partner/patient representative means that she is committed to trying to improve patient engagement, improve quality and safety of service planning and implementation and promoting integrated care that addresses health, prevention, social integration and psycho-social needs. Sonia is also a patient representative on the board of NHS West London CCG. She is on the west London patient and public engagement committee, the west London patient representative group and is an active member of a number of other health related groups, including helping to improve services for cancer.
Jane Wilmot
Strategic lay forum member
Jane is deaf with over 30 years' experience of public and voluntary sector appointments. She is a committee member of HealthWatch Hammersmith & Fulham and a member of her GP practice patient participation group. In 1998 Jane was awarded an OBE for services to transport for deaf people (by promoting audible and visual information on trains and buses). She also devotes a lot of her time to improving written communication to patients and that the use of NHS jargon is minimised. Jane is passionate about co-production where lay partners, patients, carers and community groups work together with professionals as equals to improve healthcare and reduce health inequality.