Meet our corporate and clinical directors
Our executive team
Click on the links below to view each profile: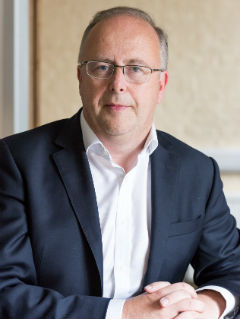 Tim is a consultant physician and gastroenterologist, joining the organisation as a registrar in 2000. He completed his undergraduate medicine degree at Cambridge.

Tim is renowned for his work in the field of inflammatory bowel disease (IBD), and has been the chair of the IBD section of the British Society of Gastroenterology and a national representative on the European Crohn's and Colitis Organisation.

Tim is an accomplished and published author of gastroenterology research in the field of inflammatory bowel disease and is committed to teaching. He is also professor of gastroenterology at Imperial College London. He has been the director of clinical studies at St Mary's Hospital, and chaired the Imperial College DCS Committee. He has a Fellowship of the Higher Education Academy and, in 2000, was honoured with the Ralph Noble Prize by the University of Cambridge.
Tim was appointed chief executive at Imperial College Healthcare in June 2018.
Register of interests
Professor at Imperial College London
Member of the NICE Panel of Experts
Specialising in emergency medicine Professor Redhead was first appointed as a consultant at Ealing hospital in 2000. He joined Imperial College Healthcare NHS Trust full time in 2004 and became chief of service for emergency medicine in 2008.
Since then he has held various roles including clinical programme group director for medicine, divisional director for investigative and supporting sciences, associate medical director for professional development and interim chief executive.
Professor Redhead is currently also medical director of the Fortius Clinic, trustee to the Royal Society for the Prevention of Accidents, secretary to the British Association of Immediate Care for London and a Care Quality Commission specialist adviser.
Register of interests
Trustee – Royal Society for the Prevention of Accidents
Director – Stadium Doctors Ltd
Shareholder – Fortius Clinic
Medical director – Fortius Clinic
Specialist adviser – Care Quality Commission
Major incident doctor – London Ambulance Service
Doctor – Chelsea Football Club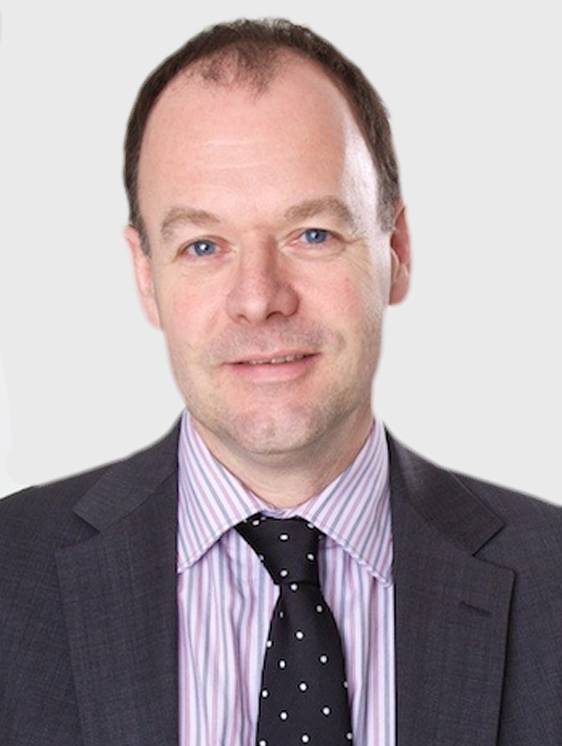 After receiving a degree in maths from St Anne's College, Oxford University, Richard started off his career with Mars confectionery on their management training scheme. After four years of developing his managerial skills in this role, Richard took up post in the technology industry at Zenith Data Systems.

Continuing in the technology industry, Richard moved to Oracle where he worked for 16 years. The company grew throughout the internet boom, providing Richard the opportunity to diversify his experience by taking on hugely varying roles and working internationally. On a three year post in India, Richard showed his managerial capacity by setting up a 200 person Global Financial Information Centre in Bangalore which continues to service the worldwide corporation with financial analytics.
In 2007, Richard moved from the private sector into the NHS when he was appointed finance director at University College London Hospitals NHS Foundation Trust (UCLH).
Richard was appointed chief financial officer at Imperial College Healthcare in 2015.
Register of interests
Non-executive director of HDI – Health Data Insights
Ex Oracle employee and current shareholder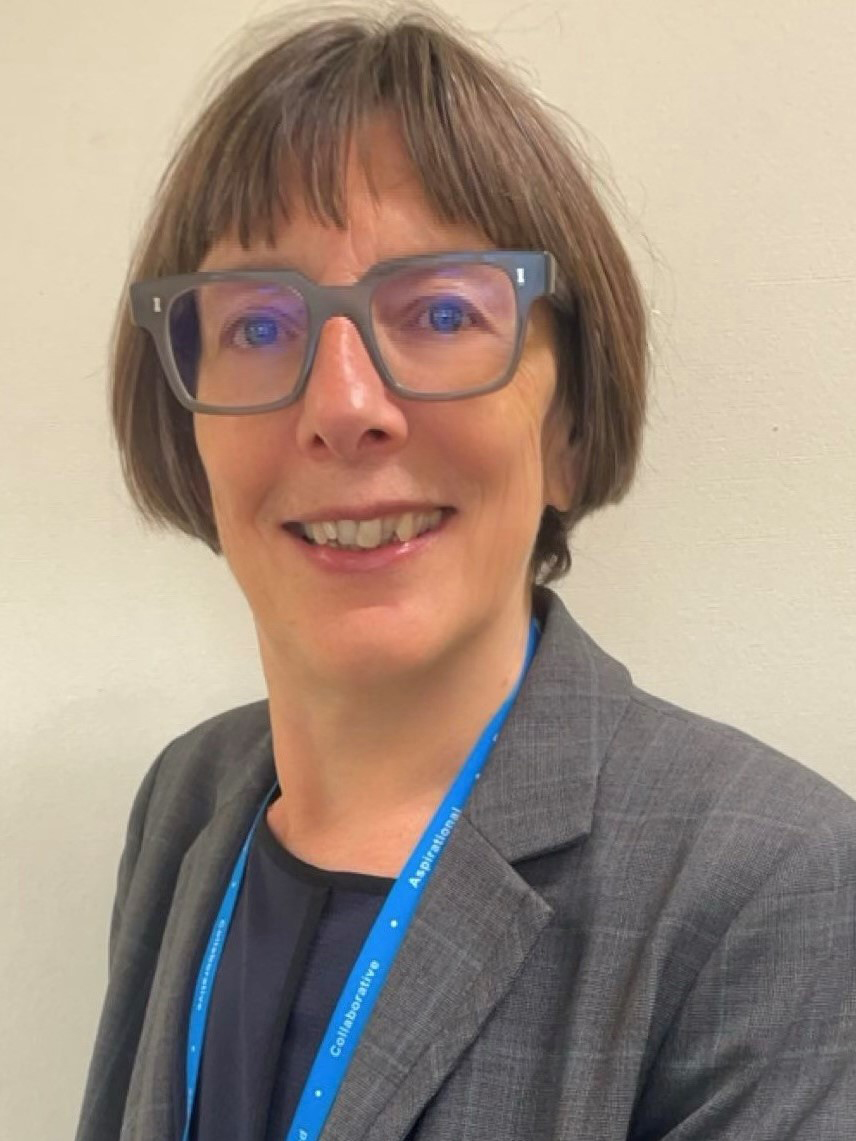 Professor Janice Sigsworth joined the Trust in 2008 from the Department of Health where she was deputy chief nurse (England).
With a clinical background in respiratory medicine and long term conditions, she has a BSc in Nursing, MSc in Health Service Management, and has honorary professional appointments with Bucks New University, Kings College and Middlesex University.
Janice is a special trustee of the General Nursing Council for England and Wales Trust and clinical strategic adviser at the Nursing and Midwifery Council for its review of midwifery pre-registration standards. She is chair of the Shelford Safer Nursing Care Tool Steering Group and co-chair of NHSI Safe Staffing Faculty Steering Group. With a keen interest in technology and digitalisation, she co-founded the Digital Nurse Director Network in 2018.
Janice was awarded a CBE in the 2018 Queen's Birthday Honours for services to nursing.
Register of interests
Honorary professional appointments, King's College London, Bucks New University and Middlesex University
Trustee, General Nursing Council Trust
Clinical adviser to the Nursing and Midwifery Council (NMC) review of pre-registration nursing standards
Chair, Shelford Safer Nursing Care Tool Steering Group
Co-chair, NHSI Safe Staffing Faculty Steering Group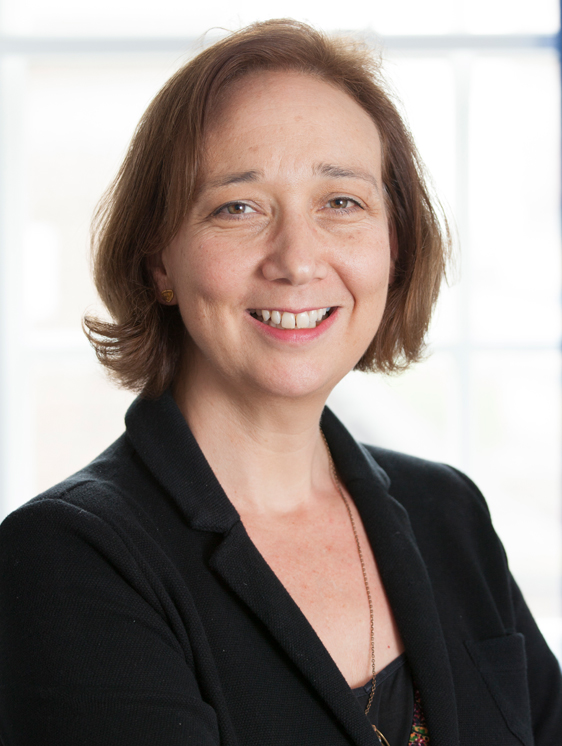 Michelle has over 25 years' experience as a professional communicator in the health and wider public sector. Before joining the Trust in 2014, she was director of communications at the British Medical Association. She has also held the posts of interim director of communications at the Cabinet Office, director of communications at The King's Fund, head of public affairs for the Royal College of Nursing and director of communications and fundraising for homelessness charity Crisis.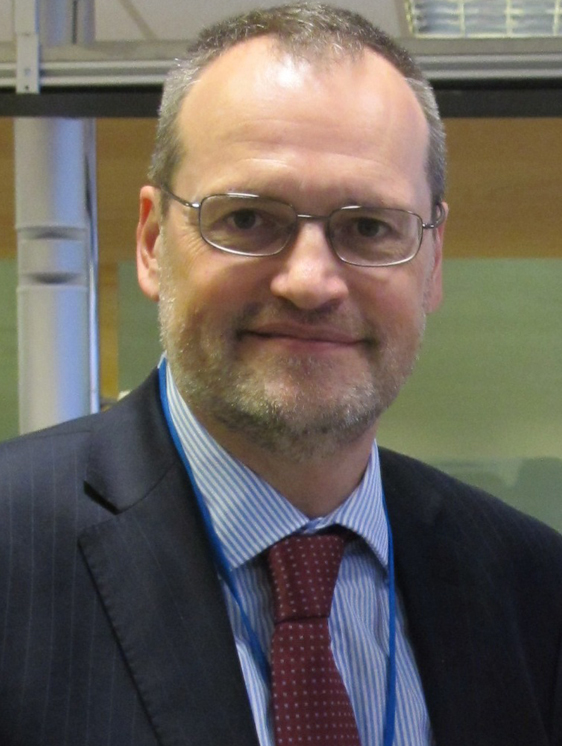 Kevin Jarrold joined our Trust in 2011 and has nearly 30 years' experience in health service IT and information, much of it in the acute sector. He was previously chief information officer at NHS London and has a track record in delivering large complex IT transformation programmes. Two key areas of focus since joining Imperial College Healthcare have been the implementation of the digital patient record and the modernisation of the IT infrastructure.
Register of interests
Joint CIO role between Imperial College Healthcare NHS Trust and Chelsea and Westminster Hospital NHS Foundation Trust (1 October 2016)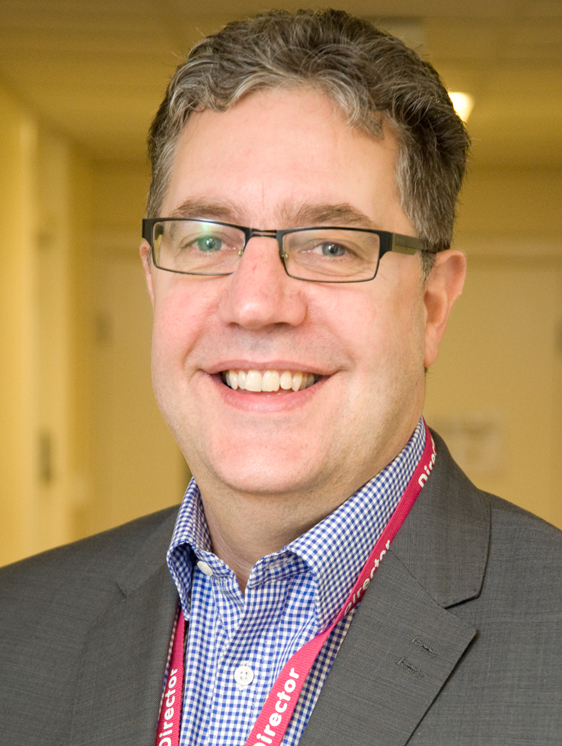 Kevin Croft joined the Trust in August 2018, having previously been director of people and service improvement at Epsom and St Helier University Hospital NHS Trust.
Prior to this, Kevin worked across north west London as director of workforce transformation and, before that, as director of organisational development and HR at North Middlesex University Hospital. During this period Kevin also served four years as the UK president of the Healthcare People Management Association, the professional association for HR staff in the NHS.
Kevin is also the founder of the London Healthcare People Management Academy - providing professional development programmes to London's NHS HR professionals, and, the creator of the APPRECIATE approach to people management - providing practical tasks for managers to improve staff engagement and team working.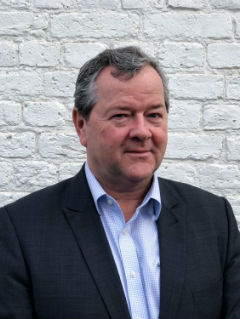 Jeremy joined the Trust in November 2018. He has been an independent consultant since 2009, leading and supporting change projects in the NHS and in healthcare and other sectors in the UK and overseas.
Jeremy began his career in manufacturing before spending seven years in senior roles for management consultancies KPMG and PricewaterhouseCoopers. In the past decade as an independent consultant, he has worked on a wide range of projects, including most recently as lead for flow and integration programmes for healthcare organisations in Canada, and Australia and in the NHS.
Claire joined the Trust in 2013 as divisional director of operations for medicine and integrated care, before moving into the executive team as director of operational performance in January 2019.

Prior to this, Claire spent over 10 years working in senior roles across the NHS and has experience in both informatics and operational management.

Claire graduated from the University of Lancaster with a BSc in Geography and subsequently went on to obtain an MSc in Health Economics, Policy and Management from the London School of Economics. In 2017 she won a leading and developing people award from the London Leadership Academy.
Claire is also a Trustee for the board of the Royal Osteoporosis Society.
Nick joined the Trust in November 2016 as director of Imperial Private Healthcare, and he leads the private patient activities across all of our hospital sites.

Prior to joining the Trust Nick worked for BMI, the largest independent group of hospitals in the UK as an executive director.

He moved into healthcare after senior board director roles in a variety of different companies, both in the UK and internationally. His career began in marketing for one of the biggest global brands at the time, before moving into business management.

After a stint in private equity backed organisations focusing on mergers and acquisitions he joined Nuffield Health to help redevelop one of their flagship hospitals and to work on their strategic plans for health and wellbeing.
Peter joined the Trust in April 2018, with over 15 years' experience in corporate governance in the health sector.

He has worked in various NHS trusts, holding the posts of director of corporate affairs at St. George's University Hospitals NHS Foundation Trust, and trust secretary roles at West London Mental Health NHS Trust and Winchester & Eastleigh Healthcare NHS Trust. He has also worked in other public and private sector organisations, including central government departments, membership organisations and the IT industry.

Peter is a chartered secretary and also has an MBA from the Open University.
Catherine trained at Southampton University, completed junior medical jobs in London, and completed a PhD in neuro-developmental pain pathways and post-doctoral work in bone cancer pain at University College London.
She has held consultant posts at St Mary's, Royal Marsden and Royal Brompton hospitals since 2004. Her specialty interests are in complex pain management, palliative care, service development and transformation of services.
Since 2010 she has held management roles in oncology and palliative care. Additional roles include Chair of West London Research Ethics & GTAC since 2010, and previous chair of NSE London CLAG End of Life and RSM oncology section.
TG is a consultant obstetrician and gynaecologist and a subspecialist in maternal and fetal medicine. He joined the organisation in 1997. At St Mary's Hospital, he set up the obstetric medicine service in 1997 and established the prematurity clinic in 2006. He also initiated the obstetric perineal clinic.
TG's research interests are in prematurity and medical disease in pregnancy. He is a professor of obstetric practice at Imperial College London and is a member of the preterm parturition group at the Institute of Reproductive and Developmental Biology with cross-site laboratory, translational and clinical research interests.
A medical undergraduate from the National University of Ireland, TG is an expert member of the National Clinical Reference Group for Specialist Commissioning on Maternity Services. He initiated the subspecialty training programme in maternal and fetal medicine at St Mary's and, until 2013, was the training programme director for this subspecialty training. He is also the current clinical director of the Royal College of Obstetricians and Gynaecologists and a member of their UK board.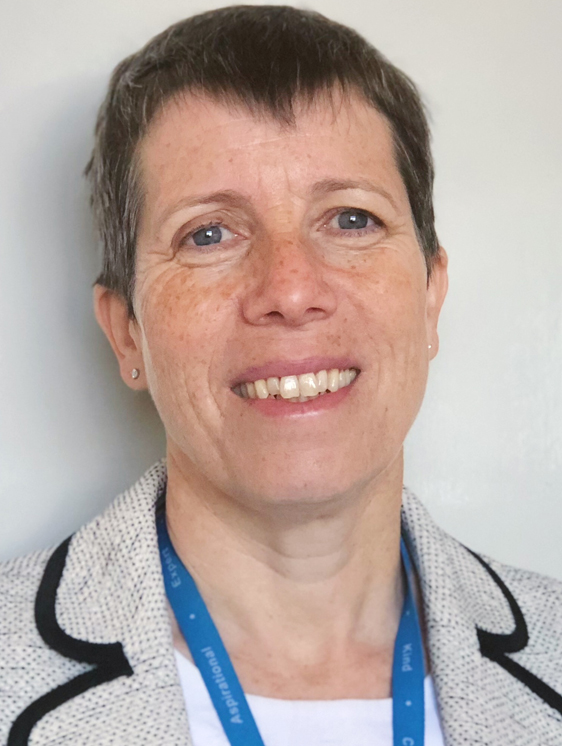 Dr Frances Bowen studied medicine at the Royal Free Hospital in London. Following medical rotations at Hammersmith and The Brompton she was appointed MRC Fellow at the Royal Free, where her work led to a PhD in HIV medicine. Dr Bowen was appointed consultant in respiratory and general medicine at Hammersmith and Charing Cross hospitals in 2000 and became the Trust lung cancer lead.
In 2005 she became lead clinician for respiratory medicine and then in 2008 chief of service for clinical infection and respiratory medicine. In 2015 Dr Bowen became clinical director for acute and specialist medicine at Charing Cross Hospital where she still works clinically in fast track respiratory clinics and takes part in the acute medical on call rota.
Bob is a paediatrician and was appointed as a consultant at the Trust in 2009.
He studied at Cambridge University and Bart's and The London School of Medicine before completing his postgraduate training in paediatrics in hospitals across London. He worked twice as a paediatric registrar at St Mary's Hospital. He has also trained as a medical educationalist in quality improvement and, through an MD at University College London, in mixed methods research. He is a member of the NHS Assembly.
Bob has been part of the medical director's office for the past four years. He continues to work as a consultant paediatrician at the Trust and as part of connecting care for children, a service that sees hospital specialists working out in primary care hubs in partnership with GPs and families.