Our board consists of the chair, nine non-executive directors, the chief executive and three executive directors.
Click on the links below to view each profile: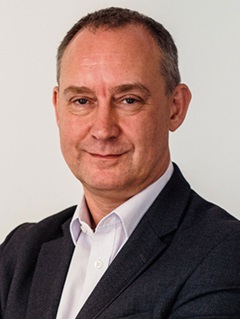 Matthew Swindells, joint chair, north west London acute hospitals

Matthew Swindells has over 30 years' experience in healthcare. He is the former Deputy Chief Executive and Chief Operating Officer for the NHS in England, currently working as an independent consultant.

Matthew joined the NHS from university as a graduate trainee and worked his way up as an IT director, clinical services manager, chief operating officer and hospital chief executive before joining the Department of Health as Senior Policy Advisor to the Secretary of State for Health and then as the NHS's first chief information officer.

Matthew is a member of the University Council at Hull University and holds Visiting Professorships at Surrey University and at Imperial College Institute of Global Health Innovation.

Matthew is joint chair, responsible for 12 hospitals across four NHS trusts in north west London: Chelsea and Westminster Hospital NHS Foundation Trust, The Hillingdon Hospitals NHS Foundation Trust, Imperial College Healthcare NHS Trust and London North West University Healthcare NHS Trust.
Register of interests
Founder / owner, MJS Healthcare Consulting
Non-executive director Prism Improvement Limited
Senior advisor, Global Council
Advisor, Accenture Consulting
Advisor, Carnall Farrar Consulting
Chair Health Advisory Panel, Palantir Technologies
Council member, University of Hull
Visiting Professor, Institute of Global Health Innovation, Imperial College, London
Bob is a Non-Executive Director (NED) at London Ambulance Service and until recently was the independent Chair of Sussex Health & Care Partnership ICS. Bob is an Associate (advisory) Director with CIPFA, a NED and Audit Chair of Community Health Partnerships Ltd and a Trustee/Treasurer of the Demelza Children's Hospice charity.

Until early 2018 he was Deputy CEO and Executive Director of Resources at NHS Improvement following the joining of Monitor with the NHS Trust Development Authority where he had held the positions of Chief Executive and Director of Finance. Bob was Finance Director of NHS South of England SHA cluster in 2012/13 during the implementation of the Health Act reforms. He was Director of NHS Finance at the Department of Health from 2007 until 2011 where he led on NHS financial policy and performance as well as being responsible for the national tariff programme and advising Ministers, HMT and other Government Departments on NHS financial matters. Bob was a Strategic Health Authority (SHA) Finance Director from 2002 to 2007, first with Kent and Medway SHA then with South East Coast SHA.

Prior to this Bob held director and senior financial leadership positions in the NHS, Police and private sectors. He has an MBA and is a Fellow of both the Chartered Institute of Public Finance and Accountancy, qualifying while at the London Borough of Wandsworth in 1987, and the Healthcare Financial Management Association.

Bob chairs the Trust's Redevelopment Committee, is a member of the Quality and Remuneration and Appointments Committee. Bob is a regular attendee of the Audit, Risk and Governance and Finance, Investment and Operations Committee.
Register of interests
Non-executive director: London Ambulance Service
Non-executive director: Community Health Partnerships
Trustee: Demelza Children's Hospice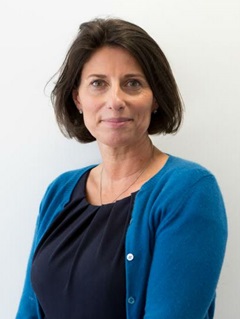 Kay Boycott, non-executive director
Kay Boycott has a wealth of cross-sector experience in both executive and non-executive roles.
She began her career in commercial roles for Nestlé Rowntree and Johnson & Johnson; followed by a decade in strategy consultancy for global clients and UK Government departments. In this period she also served as a Non-executive Director and Finance and Audit Committee Chair of a local NHS Trust.
Kay moved to the charity sector with a Director role at Shelter, the housing charity. She was Chief Executive of Asthma UK, and the first Chief Executive of Asthma UK and the British Lung Foundation Partnership having led them through merger and post-merger integration. She has experience in patient centred innovation, digital transformation, health policy and cross sector health research and innovation partnerships.
In 2020 she moved to a fully plural career as a non-executive director and independent advisor to a variety of clients primarily in the healthcare sector.
Kay is the interim chair of the Trust's Audit, Risk and Governance Committee and is a member of the Quality Committee and People Committee.
Register of interests
Lay member of Council and Audit and Risk Committee Chair, Durham University
Non-Executive Director, Eakin Healthcare Group
Independent audit committee member, London Fire Brigade
Non-Executive Director, PatientMpower
Member, Kings Fund General Advisory Council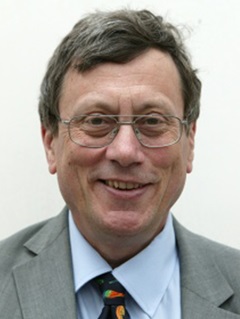 Professor Andrew Bush, non-executive director
Andrew Bush is professor of paediatrics and paediatric respirology, National Heart and Lung Institute, Imperial College, and consultant paediatric chest physician, Royal Brompton Harefield NHS Foundation Trust.

His research interests are in the field of paediatric respiratory medicine, especially invasive and non-invasive assessment of airway inflammation in asthma and cystic fibrosis and clinical respiratory physiology. He is the chief investigator for recently awarded £4.64 million Wellcome Trust Strategic award ("Breathing Together"). He has supervised 47 MD and PhD degrees, authored nearly 650 papers in peer review journals, and written more than 130 chapters in books and monographs. He has been deputy editor of the American Journal of Respiratory and Critical Care Medicine (the highest impact factor respiratory journal, the only deputy editor from outside North America), and head of the Paediatric Assembly of the European Respiratory Society. He was the joint editor in chief of Thorax, then the second-ranked chest journal in the world, and top-ranked outside North America, the first paediatrician to hold this post. He has served as Chair of the Publications Committee of the European Respiratory Society, and is currently Guidelines Director elect of the same society, his mandate will be 2021-4.

Andrew chairs the Quality Committee and is a member of the Audit, Risk and Governance Committee.


Register of interests
Clinical Training Fellowship in Global Health awarded by Imperial College to Dr Sara-Jane Smith, £12,000, AB sponsor, 2017
Research support from IC Trust (Dr Wynne Smith, PhD), AB PI, £81,733.00, 2017
AUK Senior Clinical Fellowship awarded to Dr Louise Fleming, £249,654, AB Sponsor, 2017
NIHR Training Fellowship awarded to Dr Sam Irving, £204,172, AB Supervisor
A platform clinical trial approach to the management of Mycobacterium abscessus complex, MRFF LCTRC (Australia), Associate Investigator AB, CI Prof Claire Wainwright, AUS$ 2 million, Jan 2018-Dec 2022
Pseudomonas aeruginosa Strategic Research Centre, UK CF Research Trust, AB CoI, CI Professor Jane Davies, £750,000 over 3 years, 2018-2021
PI in the Asthma UK Centre for Applied Research Renewal, Asthma UK, Director Prof Aziz Sheikh, co-Director Prof Chris Griffiths, £2 million, 2019-2024
MR/S002359/1, Co-Investigator, Lung function trajectories from birth to school age in African children, and their early life determinants. MRC, PI Prof Adnan Custovic, £958K, 2018-2021
MR/S025340/1, Co-Investigator, UNICORN: Unified Cohorts Research Network, MRC, PI Prof Adnan Custovic, FEC £3 million, MRC contribution £2.4 million, 2019-23
From the Sobell Foundation, £231,000 over 3 years to fund a complex respiratory care nurse, 2019-2022
From the USCFF, $3,602,744 over 3 years, PI Prof Claire Wainwright, Finding the Optimal Regimen for Mycobacterium Abscessus Treatment (FORMAT: Award number WAINWR19A0) , 2019-2022
From the Imperial College Trust, £74511 for a PhD Studentship for Dr Katie Bonner
From the Health Research Council of New Zealand, "RCT budesonide-formoterol vs salbutamol reliever therapy in childhood asthma", 20/389, PI Prof Richard Beasley, £719,750, 3 years from July 2020
From Imperial College/Sobell Foundation, £101,000 over 3 years for an AUKCAR PhD non-clinical studentship studying the role of point of care blood eosinophil counts in school age and adult asthma, 2020-2023
Academic Adviser, HEE/NIHR ICA Pre-doctoral Clinical Academic Fellowship awarded to Jennie Balls, £29,161 over one year, October 2020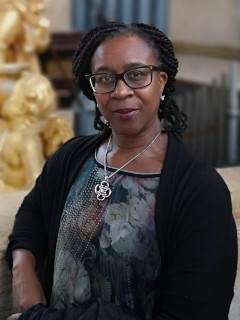 Beverley Ejimofo, associate non-executive director
Beverley Ejimofo is an experienced consultant and the founding director of two organisations. She has worked with and trained public sector organisations, charities, community groups, and local and central government departments.

Beginning in October 2020, Beverley joined the Trust's non-executive team on a 12-month placement as part of the NExT Director scheme and has since been appointed as an associate non-executive director.
Register of interests
Curate: St George's with St Barnabas Church, Beckenham.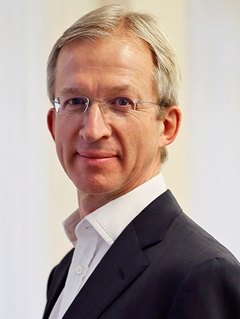 Peter Goldsbrough, non-executive director
Peter Goldsbrough is a senior leader experienced in the private and public sectors. Peter was a managing director at The Boston Consulting Group and is now a senior advisor to the firm. He is also a visiting professor at the Institute of Global Health Innovation, Imperial College. He has previously served as a non-executive director with NHS London. He has many years' experience working with healthcare, pharmaceutical and academic organisations as well as substantial financial management expertise.
Peter advises senior leaders of major organisations in a variety of industrial and service sectors on strategic direction and operational performance. He has specialised in the leadership of large-scale operational and organisational change. His geographic experience covers the UK, Europe, the US, Asia and Australasia.

He was educated at Cambridge University and the Harvard Business School.

Peter chairs the Remuneration and Appointments Committee and is a member of the Finance, Investment and Operations Committee, and the Redevelopment Board Committee.
Register of interests
Non-executive director, R J Young (Properties) Ltd
Non-executive director, Jenkinsons Holding Ltd
Senior advisor, The Boston Consulting Group
Trustee, Fidelity (UK) Foundation
Trustee, Dartington Trust
Visiting professor, Institute of Global Health Innovation, Imperial College London
Spouse, Trustee, Cancer Research UK; non executive director Vitality UK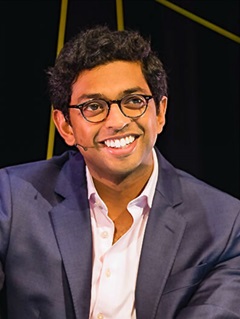 Dr Ben Maruthappu, associate non-executive director
Ben is a London-based doctor serving as Co-founder & CEO of Cera, a multi-award winning technology company transforming social care. In just over four years he has grown Cera from zero to £200m revenues, 10,000 employees, now delivering 40,000 healthcare visits a day, making it one of Europe's fastest growing businesses.
Formerly, he advised the CEO of NHS England on £100 billion of health spending, co-founding the NHS Innovation Accelerator (NIA) which benefitted three million people in its first six months. He has a strong interest in research with over 100 peer-reviewed publications and 75 academic awards. Ben has advised a range of organisations, from startups to multilaterals, including the Swiss government, Bain & co. and the WHO. He is Chairman of the UK Medical Students' Association (UKMSA), and has authored three medical books.
Ben was educated at Oxford, Cambridge and Harvard universities. He was listed in WIRED's Top 10 Innovators in Healthcare, named Disruptive Leader of the Year and awarded an MBE in the 2020 Queen's New Years Honours list.
Register of interests
CEO, Cera Care
Board member & Trustee, Skills for Care
Board member, NHS Innovation Accelerator
Board member, Kingdom Bank Ltd
Senior Adviser, Bain & Company
Advisory Group Member, Centene UK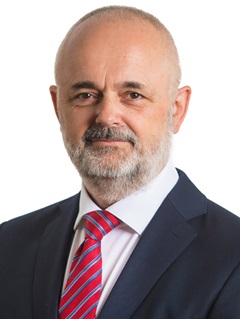 Dr Andreas Raffel, non-executive director
Dr Andreas Raffel has over 30 years of experience at board-level. He was previously executive vice chairman at Rothschild in London, and held operational leadership and strategic advisory roles in Europe, US and Asia.
Andreas has also held banking appointments at Morgan Stanley. He sits on the Board of Bristol University and chairs its Finance and Infrastructure Committee as well as sitting on the Nominations Committee. He is Deputy Chair of Change Grow Live, the UK's largest substance abuse charity. He is Senior adviser to Rothschild as well as three Fintech companies in the UK and Germany.

Andreas is chair of the Trust's Finance, Investment and Operations Committee and a member of the Audit, Risk and Governance Committee.
Register of interests
Member of the International Advisory Board, Cranfield School of Management
Deputy Chair, Change Grow Live (CGL)
Member of board of trustees, Bristol University
Senior adviser, Rothschild
Senior adviser, Flagstone Investment Management
Senior adviser, Moonfare
Senior adviser, 2RSquared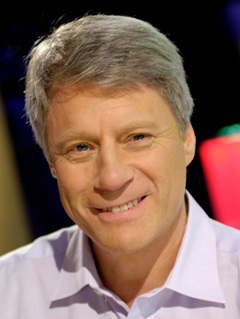 Nick Ross, non-executive director
Nick Ross is best known as a broadcaster and journalist but has many years of experience in healthcare, bioethics and evidence-based public policy. He has been appointed to several Department of Health advisory roles including an NHS review board in regulating gene therapy. He served on the Nuffield Council on Bioethics, on the Academy of Medical Sciences inquiry into the use of non-human primates in research, the Royal College of Physicians committee on ethical issues in medicine, and chaired the advisory board for the Wales Cancer Bank. He is a member of the clinical research steering committee of the Royal College of Surgeons, and the ethics board of the UK Biobank.

Nick is president, chair or patron of several health-related charities including Healthwatch and Sense About Science. He has an honorary doctorate from Queen's University Belfast and is an honorary fellow of the Royal College of Physicians, the Royal College of Surgeons, the Royal Society of Medicine and of University College London.

Nick is a member of the Remuneration and Appointments Committee, and the Redevelopment Board Committee. He also represents the Trust on the board of Imperial Health Charity.


Register of interests
Member, RCS research steering group
Trustee, UK Stem Cell Foundation
Member, UK Biobank ethics committee
Affiliate, James Lind Alliance
President, HealthWatch
Trustee, Sense About Science
Trustee, Crimestoppers
Vice president, Institute of Advanced Motorists
President, The Kensington Society
Trustee, Imperial Health Charity board
Visiting Professor, UCL Jill Dando Institute of Crime Science
Member, Police Foundation inquiry into the future of policing
Chair, Westminster City Council Hate Crime Commission
Freelance Journalist; Broadcaster; Conference Moderator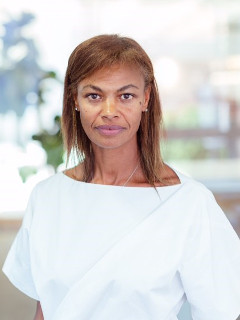 Sim Scavazza, non-executive director
Sim Scavazza is a retail and fashion specialist with 30 years' experience in the sector, working in buying and merchandising for some of the leading retailers in the UK, including Miss Selfridge where she was managing director.

Sim is currently deputy chair of the University of the Arts London where she has served as a Governor for 9 years. She chairs the People Strategy and the Remuneration Committees and is the lead Governor for EDI. She supported the establishment of the Centre for Sustainability at London College of Fashion and continues to provide strategic advice on green matters in the fashion sector.

Sim was previously chair of the charity Mentor UK for over 10 years, protecting children and young people from the harms of alcohol and substance misuse.

She joined us as a designate non-executive director on 1 October 2020 and took up a full non-executive position from 1 December 2020.
Sim is the chair of the People Committee and is a member of the Quality Committee and Redevelopment Committee.

Sim provides strategic advice on race and is currently working with NHS Providers to help progress the race agenda within the NHS.

Register of interests
Special Advisor on Race for NHS Providers
Member of the Seacole Group, BAME NHS Chairs and Non-Executive Directors
Partner, CTO Newcross Healthcare
Fellow of the RSA, Royal Society for arts, manufacturers and commerce
Member of the Creative Industries Federation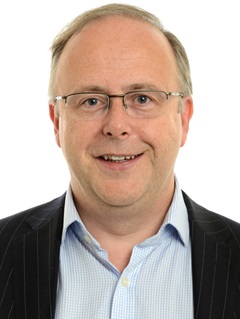 Professor Tim Orchard, chief executive
Tim is a consultant physician and gastroenterologist, joining the organisation as a registrar in 2000. He completed his undergraduate medicine degree at Cambridge.

Tim is renowned for his work in the field of inflammatory bowel disease (IBD), and has been the chair of the IBD section of the British Society of Gastroenterology and a national representative on the European Crohn's and Colitis Organisation.

Tim is an accomplished and published author of gastroenterology research in the field of inflammatory bowel disease and is committed to teaching. He is also professor of gastroenterology at Imperial College London. He has been the director of clinical studies at St Mary's Hospital, and chaired the Imperial College DCS Committee. He has a Fellowship of the Higher Education Academy and, in 2000, was honoured with the Ralph Noble Prize by the University of Cambridge.
Tim was appointed chief executive at Imperial College Healthcare in June 2018.
Register of interests
Professor at Imperial College London
Member of the NICE Panel of Experts
Director, Imperial College Health Partners
Loyalty interests with pharmaceutical advisory boards
Medical advisor: NW London Crohn's and Colitis UK

Claire joined the Trust in 2013 as divisional director of operations for medicine and integrated care, before moving into the executive team as director of operational performance in January 2019. In July 2021, Claire started her new role as chief operating officer with the Trust. She is also a Board member.
Prior to this, Claire spent over 10 years working in senior roles across the NHS and has experience in both informatics and operational management.
Claire graduated from the University of Lancaster with a BSc in Geography and subsequently went on to obtain an MSc in Health Economics, Policy and Management from the London School of Economics. In 2017 she won a leading and developing people award from the London Leadership Academy.
Claire won the IoD London & South Director of the Year Awards 2020.
Claire is also a Trustee for the board of the Royal Osteoporosis Society.
Register of interests
Trustee, Royal Osteoporosis Society
Director, Hook Medico Legal Limited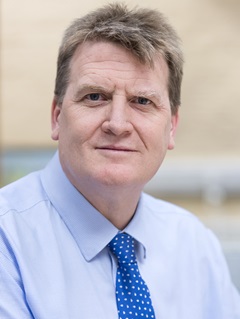 Professor Julian Redhead, medical director
Specialising in emergency medicine Professor Redhead was first appointed as a consultant at Ealing hospital in 2000. He joined Imperial College Healthcare NHS Trust full time in 2004 and became chief of service for emergency medicine in 2008. He also serves as the national clinical director for urgent and emergency care.
Since then he has held various roles including clinical programme group director for medicine, divisional director for investigative and supporting sciences, associate medical director for professional development and interim chief executive.
Professor Redhead is currently also medical director of the Fortius Clinic, trustee to the Royal Society for the Prevention of Accidents, secretary to the British Association of Immediate Care for London and a Care Quality Commission specialist adviser.
Register of interests
Trustee, Royal Society for the Prevention of Accidents
Director, Stadium Doctors Ltd
Shareholder, Fortius Clinic
Medical director, Fortius Clinic
Specialist adviser, Care Quality Commission
Major incident doctor, London Ambulance Service
Doctor, Chelsea Football Club
Shareholder, Opus Clinic
CQC inspector
Trustee, Imperial Health Charity
Clinical private practice: Fortius Clinic and Imperial Private Healthcare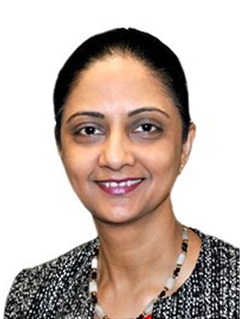 Jazz Thind, chief financial officer
Jazz is a qualified accountant and joined the NHS in 1993 in a junior finance role. Since then, Jazz has taken up a number of NHS roles covering the breadth of the finance function and has been in finance leadership roles across both NHS provider and commissioning organisations. The majority of Jazz's NHS career was at Oxleas NHS Foundation Trust where she was appointed to the director of finance role in 2016. Jazz took up a secondment post at Imperial College Healthcare NHS Trust as the interim CFO in January 2020, and was appointed to the permanent role of chief financial officer in December 2020. Post-graduation and prior to joining the NHS, Jazz worked in retail and HMC.
Register of interests
Director of OPS (Oxleas Prison Services)
Director of ToPP (The Oxleas Property Partnership).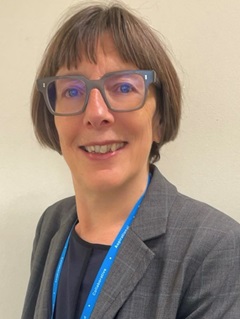 Professor Janice Sigsworth CBE, director of nursing
Professor Janice Sigsworth joined the Trust in 2008 from the Department of Health where she was deputy chief nurse (England). With a clinical background in respiratory medicine and long term conditions, she has a BSc in Nursing, MSc in Health Service Management, and has honorary professorial appointments with Bucks New University, King's College and Middlesex University.
Janice is a special trustee of the General Nursing Council for England and Wales Trust and clinical strategic adviser at the Nursing and Midwifery Council for its review of midwifery pre-registration standards. She is chair of the Shelford Safer Nursing Care Tool Steering Group and co-chair of NHSI Safe Staffing Faculty Steering Group.
Janice was awarded a CBE in the 2018 Queen's Birthday Honours for services to nursing.
Register of interests
Honorary professorial appointments, King's College London, Bucks New University and Middlesex University
Trustee, General Nursing Council Trust
Clinical adviser to the Nursing and Midwifery Council (NMC) review of pre-registration standards
Chair, Shelford Safer Nursing Care Tool Steering Group
NHSI Safe Staffing Faculty Steering Group
National professional lead for nursing and midwifery genomics