Our board consists of the chair, five non-executive directors, the chief executive and three executive directors.
Our board
Click on the links below to view each profile: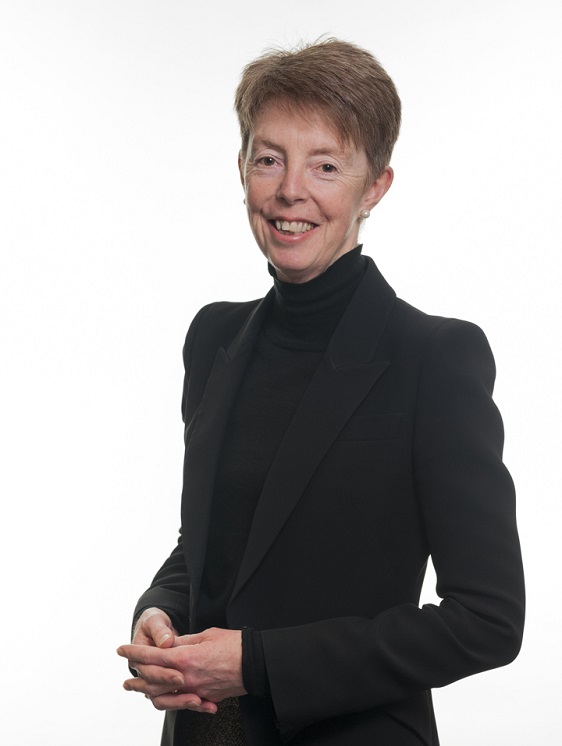 Ms Paula Vennells is an experienced leader in business, formerly group chief executive at the Post Office.

Ms Vennells joined the Post Office in 2007. She was appointed managing director in 2010 and chief executive in 2012, when she led the separation from the Royal Mail and the organisation turnaround from loss making to a profitable and commercially sustainable business. The Post Office network is now at its most stable for 25 years, with improved customer outcomes, digital integration and more convenient services for communities. Under her leadership, the Post Office was recognised as an exemplar in diversity and inclusion. Previously Paula spent five years with Whitbread as group commercial director. She began her career with Unilever and L'Oreal and held directorships in sales and marketing with a number of major retailers including Argos, where she was instrumental in creating one of the UK's first large-scale online businesses.

Paula is a non-executive director of Morrisons PLC, a non-executive director of the Cabinet Office and a governor of Bedford School. She holds a BA (Hons) in Russian, French and Economics from the University of Bradford and a post-graduate certificate in Theology from Oxford University. She is an ordained minister in the Church of England and a member of its ethical investment advisory group.
Register of interests
Outside employment, Morrison's PLC and Cabinet Office
Shareholder, Morrison's and Whitbread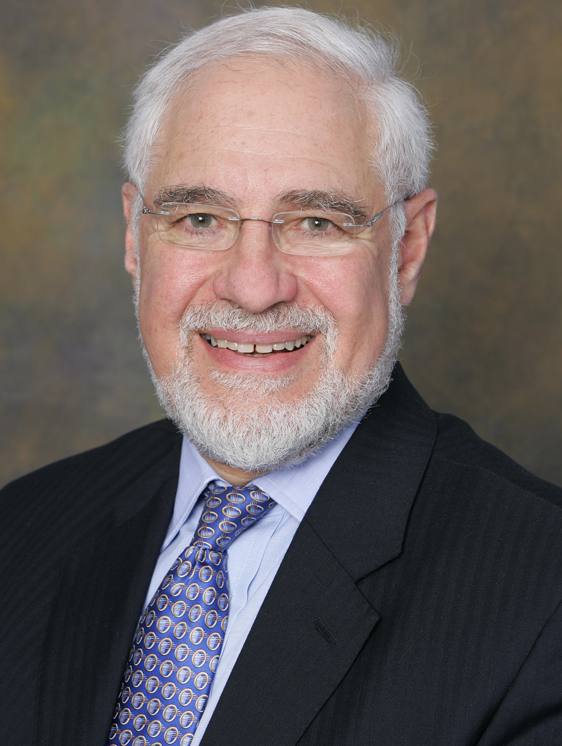 Sir Gerald Acher brings a wealth of expertise in governance and corporate responsibility, risk management and audit to his role as interim chairman and chairs the audit, risk and governance committee. He is also a member of the quality committee.
Sir Gerald was formerly the UK head of auditing and accounting, and the senior partner for London for accounting firm KPMG. More recently he has chaired the audit, risk and governance committees at NHS London and is currently the Camelot Group's deputy chairman and chair of its advisory panel on corporate responsibility and its audit, security and risk committees.


Register of interests
Vice chairman, Motability
President, Young Epilepsy
Chairman, Brooklands Museum Trust
Chairman, Chatterbus CIO
Chairman, Cobham Conservation and Heritage Trust
Trustee, Motability 10th Anniversary Trust
Andrew Bush is professor of paediatrics and head of section (paediatrics, Imperial College London), professor of paediatric respirology, National Heart and Lung Institute, and consultant paediatric chest physician, Royal Brompton Harefield NHS Foundation Trust.
His research interests are in the field of paediatric respiratory medicine, especially invasive and non-invasive assessment of airway inflammation in asthma and cystic fibrosis and clinical respiratory physiology. He is the chief investigator for recently awarded £4.64 million Wellcome Trust Strategic award ("Breathing Together"). He has supervised 36 MD and PhD degrees, authored more than 450 papers in peer review journals, and written more than 100 chapters in books and monographs. He has been deputy editor of the American Journal of Respiratory and Critical Care Medicine (the highest impact factor respiratory journal, the only deputy editor from outside North America), and head of the Paediatric Assembly of the European Respiratory Society. He was the joint editor in chief of Thorax, then the second-ranked chest journal in the world, and top-ranked outside North America, the first paediatrician to hold this post.
Register of interests
Chair, Publications Committee of the European Respiratory Society
NIHR Career Development Fellowship, "Use of molecular profiling to determine optimal management for moderate to severe preschool wheeze"
Senior investigator: NIHR
BRC-BRU Joint funding for Pump Priming, "Lung clearance index in PCD: a five year follow up"
BRC-BRU Joint funding for Pump Priming, "Non-invasive assessment of airway inflammation in Sickle Cell Disease"
COST Action BM1407: "Translational research in primary ciliary dyskinesia: bench, bedside and population perspectives"
BLF Research Grant, "Patterns of airway infection and inflammation distinguish pathophysiological phenotypes in preschool wheezers independently of symptom pattern"
PhD studentship, 2015, AUK Centre for Applied Research, "Vitamin D in the treatment of asthma: a Cochrane review and feasibility studies for trials of vitamin D supplementation in children"
From IC Trust, August 2015, to support research expenses (PI)
BLF Pump Priming Research Grant, October 2015, "Evaluation of a simple hand-held device for the rapid assessment of wheeze and breathlessness in adolescents and young adults"
Wellcome Strategic Award, November 2015, "Pulmonary epithelial barrier and immunological functions at birth and in early life – key determinants of the development of asthma?"
MRC-Asthma UK Centre for Mechanisms in Allergic Asthma third renewal, 2015
Action for A-T Clinical Fellowship, Jan 2016, "The natural history of ataxia telangiectasia"; From Asthma UK, AUK-IG-2016-342 Dynamic Personalised Asthma Action Plan (PAAP) Smartphone Application, with paired, accessory Digital Peak Flowmeter
From Asthma UK, AUK-IG-2016-339 Granulocyte activation and functional interactions with the bronchial epithelium and asthma control in children
From Asthma UK, AUK-PHD-2016-372 Gene-environment interactions mediating preschool wheeze: the role of 17q21, farmyard microbes and innate cytokines
From Action for A-T, IMAGIN-AT – advanced imaging and physiology respiratory endpoints for clinical trials in Ataxia-Telangiectasia
Peter Goldsbrough is a senior leader experienced in the private and public sectors. Peter was a managing director at The Boston Consulting Group and is now a senior advisor to the firm. He is also a visiting professor at the Institute of Global Health Innovation, Imperial College. He has previously served as a non-executive director with NHS London. He has many years' experience working with healthcare, pharmaceutical and academic organisations as well as substantial financial management expertise.

Peter advises senior leaders of major organisations in a variety of industrial and service sectors on strategic direction and operational performance. He has specialised in the leadership of large-scale operational and organisational change. His geographic experience covers the UK, Europe, the US, Asia and Australasia.

He was educated at Cambridge University and the Harvard Business School.
Register of interests
Spouse appointed non-executive director, NHS England
Non-executive director, R J Young (Properties) Ltd
Non-executive director, Jenkinsons Holding Ltd
Senior adviser, The Boston Consulting Group
Visiting professor, Institute of Global Health Innovation, Imperial College London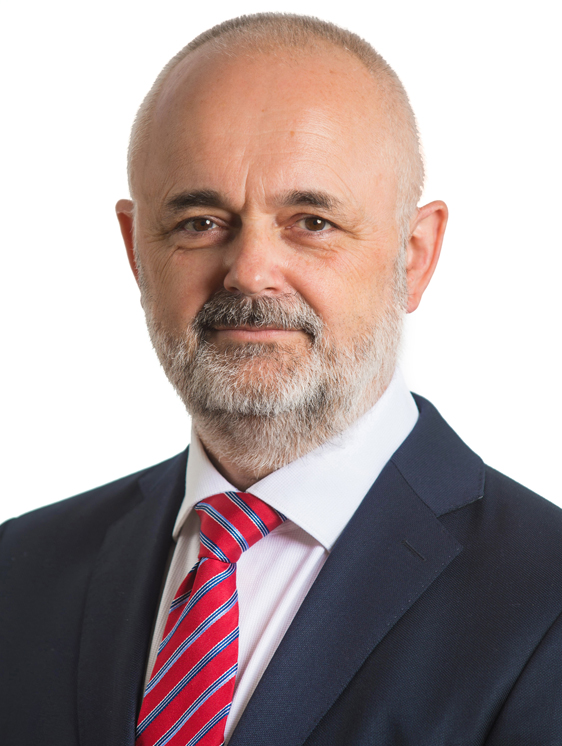 Dr Andreas Raffel has over 25 years of experience at board-level. He was previously executive vice chairman at Rothschild in London, and held operational leadership and strategic advisory roles in Europe, US and Asia.
Andreas has also held banking appointments at Morgan Stanley. He is deputy chair of Council at Cranfield University, non-executive director at Olswang LLP.
He is chair of the Trust's finance and investment committee and a member of the audit, risk and governance committee.
Register of interests
Member of the International Advisory Board, Cranfield School of Management
Deputy Chair, Change Grow Live (CGL)
Member of board of trustees, Bristol University
Senior adviser, Rothschild
Senior adviser, Flagstone Investment Management
Senior adviser, Moonfare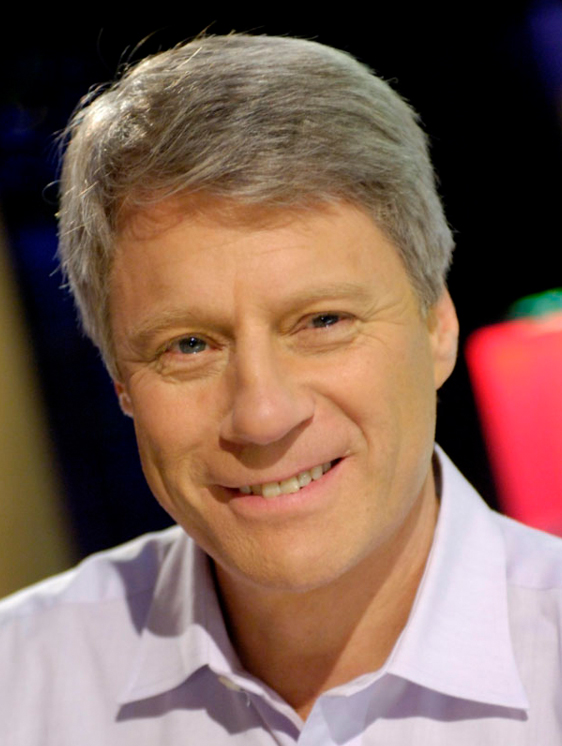 Nick Ross is best known as a broadcaster and journalist but has many years of experience in healthcare, bioethics and evidence-based public policy. He has been appointed to several Department of Health advisory roles including an NHS review board in regulating gene therapy. He served on the Nuffield Council on Bioethics, on the Academy of Medical Sciences inquiry into the use of non-human primates in research, and chaired the advisory board for the Wales Cancer Bank. He is a member of the Royal College of Physicians committee on ethical issues in medicine, of the clinical research steering committee of the Royal College of Surgeons, and the ethics board of the UK Biobank.
Nick is president, chair or patron of several health-related charities including Healthwatch and Sense About Science. He has an honorary doctorate from Queen's University Belfast and is an honorary fellow of the Royal College of Physicians, the Royal Society of Medicine and of University College London.
At Imperial College Healthcare he is a member of the finance and investment committee, the audit committee and the redevelopment committee. He also represents the Trust on the board of Imperial Health Charity and is a member of the National Guardian's advisory board.
Register of interests
Member, RCP Committee on Ethical Issues in Medicine
Member, RCS research steering group
Trustee, UK Stem Cell Foundation
Member, UK Biobank ethics committee
Affiliate, James Lind Alliance
President, HealthWatch
Trustee, Sense About Science
Trustee, Crimestoppers
Vice president, Institute of Advanced Motorists
President, The Kensington Society
Trustee, Imperial Health Charity board
Chairman, UCL Jill Dando Institute of Crime Science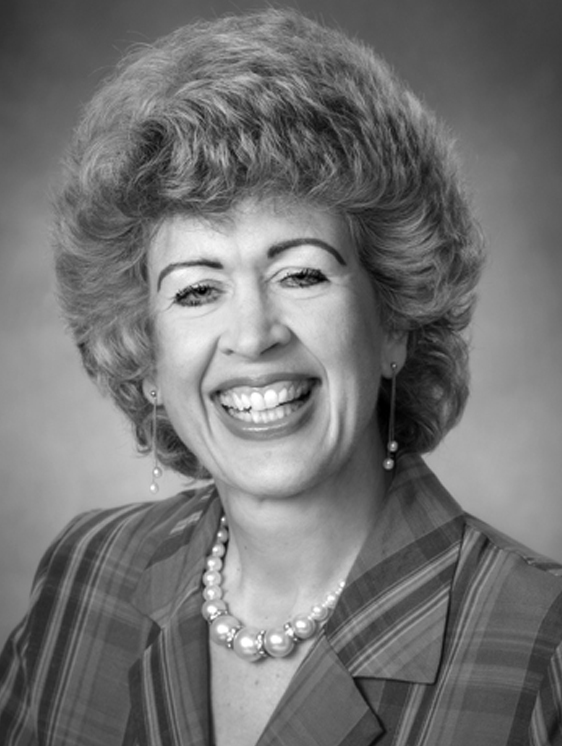 Victoria Russell has over 20 years' experience at board level in both the public and private sectors. Victoria is an established law professional and a consultant at Fenwick Elliott LLP, with a strong track record of leadership in construction law.
Victoria is also facility co-ordinator for the Glass Door Homeless Charity, which provides night shelter accommodation and hot meals to homeless men and women in Hammersmith. She was a Trustee and committee member of the Sulgrave Club for Young People for 11 years and is currently a governor of St Peter's primary school in Hammersmith. She holds a number of non-executive board posts, including as chairman of the Arbitrators' Charitable Trust and the Society of Construction Law. Victoria has held fellowships at the Chartered Institute of Arbitrators and the Chartered Institute of Building and has been Master of two Livery Companies. She chairs the Trust's redevelopment committee and also serves on the quality committee.
Register of interests
Consultant, Fenwick Elliott LLP
Chairman, Livery Committee
Committee member, Sulgrave Club for Young People
Governor, St Peter's CE Primary School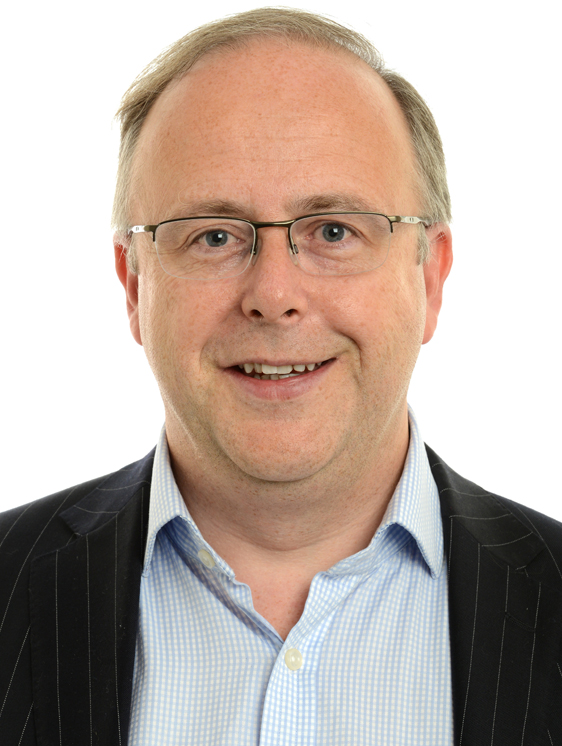 Tim is a consultant physician and gastroenterologist, joining the organisation as a registrar in 2000. He completed his undergraduate medicine degree at Cambridge.

Tim is renowned for his work in the field of inflammatory bowel disease (IBD), and has been the chair of the IBD section of the British Society of Gastroenterology and a national representative on the European Crohn's and Colitis Organisation.

Tim is an accomplished and published author of gastroenterology research in the field of inflammatory bowel disease and is committed to teaching. He is also professor of gastroenterology at Imperial College London. He has been the director of clinical studies at St Mary's Hospital, and chaired the Imperial College DCS Committee. He has a Fellowship of the Higher Education Academy and, in 2000, was honoured with the Ralph Noble Prize by the University of Cambridge.
Tim was appointed chief executive at Imperial College Healthcare in June 2018.
Register of interests
Professor at Imperial College London
Member of the NICE Panel of Experts
Director, Imperial College Health Partners
Loyalty interests with pharmaceutical advisory boards
Medical advisor: NW London Crohn's and Colitis UK
Clinical Private Practice: Imperial Private Healthcare and The London Clinic.
Specialising in emergency medicine Professor Redhead was first appointed as a consultant at Ealing hospital in 2000. He joined Imperial College Healthcare NHS Trust full time in 2004 and became chief of service for emergency medicine in 2008.
Since then he has held various roles including clinical programme group director for medicine, divisional director for investigative and supporting sciences, associate medical director for professional development and interim chief executive.
Professor Redhead is currently also medical director of the Fortius Clinic, trustee to the Royal Society for the Prevention of Accidents, secretary to the British Association of Immediate Care for London and a Care Quality Commission specialist adviser.
Register of interests
Trustee, Royal Society for the Prevention of Accidents
Director, Stadium Doctors Ltd
Shareholder, Fortius Clinic
Medical director, Fortius Clinic
Specialist adviser, Care Quality Commission
Major incident doctor, London Ambulance Service
Doctor, Chelsea Football Club
Shareholder, Opus Clinic
CQC inspector
Trustee, Imperial Health Charity
Clinical private practice: Fortius Clinic and Imperial Private Healthcare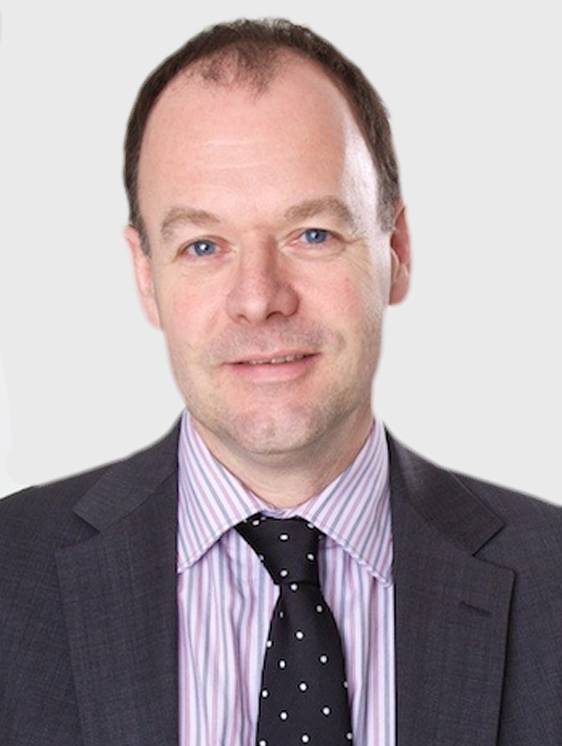 After receiving a degree in maths from St Anne's College, Oxford University, Richard started off his career with Mars confectionery on their management training scheme. After four years of developing his managerial skills in this role, Richard took up post in the technology industry at Zenith Data Systems.

Continuing in the technology industry, Richard moved to Oracle where he worked for 16 years. The company grew throughout the internet boom, providing Richard the opportunity to diversify his experience by taking on hugely varying roles and working internationally. On a three year post in India, Richard showed his managerial capacity by setting up a 200 person Global Financial Information Centre in Bangalore which continues to service the worldwide corporation with financial analytics.
In 2007, Richard moved from the private sector into the NHS when he was appointed finance director at University College London Hospitals NHS Foundation Trust (UCLH).
Richard was appointed chief financial officer at Imperial College Healthcare in 2015.
Register of interests
Non-executive director of HDI – Health Data Insights
Ex Oracle employee and current shareholder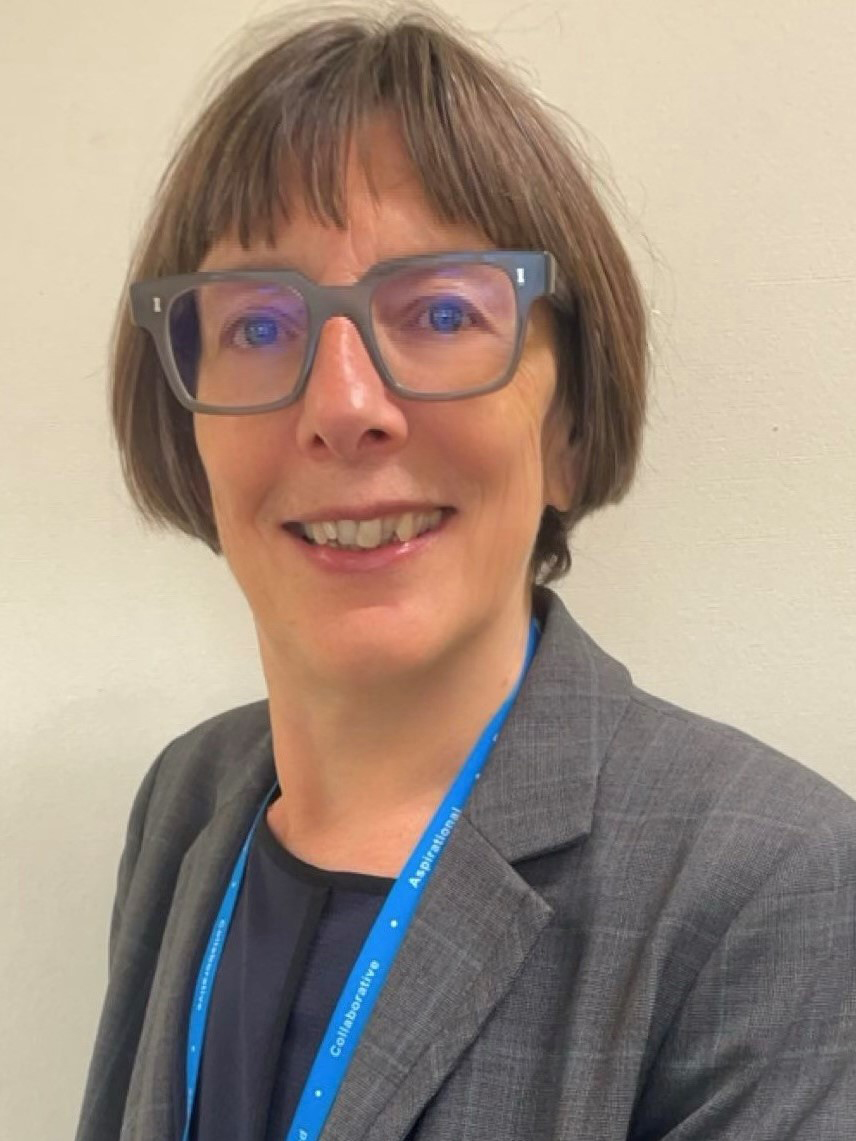 Professor Janice Sigsworth joined the Trust in 2008 from the Department of Health where she was deputy chief nurse (England).
With a clinical background in respiratory medicine and long term conditions, she has a BSc in Nursing, MSc in Health Service Management, and has honorary professional appointments with Bucks New University, Kings College and Middlesex University.
Janice is a special trustee of the General Nursing Council for England and Wales Trust and clinical strategic adviser at the Nursing and Midwifery Council for its review of midwifery pre-registration standards. She is chair of the Shelford Safer Nursing Care Tool Steering Group and co-chair of NHSI Safe Staffing Faculty Steering Group. With a keen interest in technology and digitalisation, she co-founded the Digital Nurse Director Network in 2018.

Janice was awarded a CBE in the 2018 Queen's Birthday Honours for services to nursing.
Register of interests
Honorary professional appointments, King's College London, Bucks New University and Middlesex University
Trustee, General Nursing Council Trust
Clinical adviser to the Nursing and Midwifery Council (NMC) review of pre-registration nursing standards
Chair, Shelford Safer Nursing Care Tool Steering Group
NHSI Safe Staffing Faculty Steering Group