Maple &Ash Suite, W12 Conference Centre, Hammersmith Hospital


New treatment innovations in fetal medicine
Researchers and clinicians at Imperial College London and Imperial College Healthcare NHS Trust are at the forefront of developing new pioneering treatments in fetal medicine to improve the health of pregnant women and their babies.

In the first event of the Academic Health Science Centre (AHSC) seminar series, an expert from the Trust will pair up with an academic from the College to talk about the impact of new innovative treatments and approaches they've developed on patients.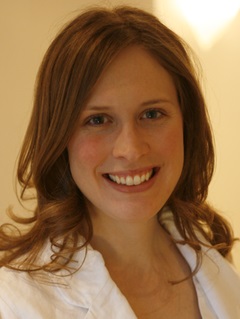 Dr Niamh Nowlan, senior lecturer in the department of bioengineering at the College, will speak about her research on how abnormal fetal movements in the womb can impact the formation of joints. Dr Nowlan will also talk about a fetal movement sensor she has developed in collaboration with colleagues at the College and the Trust to measure and monitor infants' movements throughout pregnancy. The aim is to detect and treat joint conditions such as hip dysplasia at an earlier stage, as well as help to prevent stillbirths.


Waljit Dhillo, Consultant Endocrinologist at the Trust and Professor in Endocrinology and Metabolism at the College, will discuss how he has used a natural hormone found in the body called kisspeptin to safely trigger ovulation in women who are at risk of experiencing complications during IVF treatment. 63 babies have been born after their mothers were given an injection of kisspeptin to make their eggs mature instead of the usual fertility drugs.
Refreshments to be served following the presentations.

Please register your interest here.
The AHSC is a joint initiative between Imperial College London, Imperial College Healthcare NHS Trust, the Royal Brompton & Harefield NHS Foundation Trust and the Royal Marsden NHS Foundation Trust. It aims to transform healthcare by turning scientific discoveries into medical advances to benefit local, national and global populations in as fast a timeframe as possible.